Jazz Phar­ma­ceu­ti­cals gets FDA OK for cat­a­plexy drug as it pre­pares to re­place old cash cow
Fol­low­ing an FDA ap­proval just last month for its small cell lung can­cer drug, Jazz Phar­ma­ceu­ti­cals keeps on rolling.
The Irish phar­ma an­nounced Wednes­day that Xy­wav, treat­ing cat­a­plexy and ex­ces­sive day­time sleepi­ness as­so­ci­at­ed with nar­colep­sy in pa­tients old­er than sev­en years, has been giv­en the green light by US reg­u­la­tors. This is the third FDA ap­proval grant­ed to Jazz in the last 16 months and the sec­ond nar­colep­sy-re­lat­ed drug af­ter Sunosi was OK'ed in March 2019.
Jazz plans to launch the new drug by the end of 2020 af­ter Risk Eval­u­a­tion and Mit­i­ga­tion Strat­e­gy im­ple­men­ta­tion.
Cat­a­plexy is the sud­den loss of mus­cle tone nor­mal­ly trig­gered by strong emo­tions, and it is com­mon­ly ex­pe­ri­enced in those who suf­fer from nar­colep­sy. Jazz has made these dis­or­ders cen­tral to their port­fo­lio. In ad­di­tion to Sunosi, the phar­ma al­ready has a block­buster nar­colep­sy drug on the mar­ket in Xyrem, which ac­count­ed for $1.4 bil­lion in 2018 sales or 70 per­cent of the com­pa­ny's to­tal rev­enue.
Al­though Xyrem has been a boon, con­cerns arose due to the drug's high sodi­um con­tent as a sodi­um oxy­bate. Xy­wav, which like Xyrem is an oxy­bate-based drug, con­tains 92 per­cent less sodi­um than its pre­de­ces­sor, and Jazz hopes the new treat­ment will re­place Xyrem as the stan­dard of care.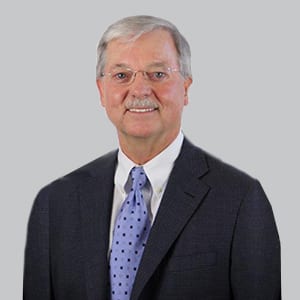 Richard Bo­gan
"Xy­wav is still an oxy­bate mol­e­cule, so it works in the same mech­a­nism of ac­tion of sodi­um oxy­bate," Richard Bo­gan, lead in­ves­ti­ga­tor of the Phase III tri­al, told End­points News. "We ex­pect it to be as equal­ly ef­fec­tive [as Xyrem] and that's what the clin­i­cal tri­als demon­strat­ed, that it was ef­fi­ca­cious."
Jazz notes that Xy­wav and Xyrem have the same oxy­bate con­cen­tra­tion. But Xy­wav in­cludes a mix of cal­ci­um, mag­ne­sium, potas­si­um and sodi­um cations, Bo­gan said, and most pa­tients were able to tran­si­tion from one med­i­cine to the oth­er with min­i­mal side ef­fects.
"We were able to use what we call asym­met­ric dos­ing so we could ad­just the first and the sec­ond dose, which is kind of a new method­ol­o­gy that's now ac­cept­able to the FDA that we had used clin­i­cal­ly in the past," Bo­gan said. "The im­por­tant mes­sage is that those pa­tients who were on Xyrem, we just con­vert­ed them the next day to the same dose of Xy­wav, and then we have a pe­ri­od of time where we could tweak the dose if we want­ed to."
Again like Xyrem, Xy­wav al­so comes with a black box warn­ing as a cen­tral ner­vous sys­tem de­pres­sant and for po­ten­tial abuse and mis­use. As such, it's on­ly avail­able through a re­strict­ed REMS pro­gram. Giv­en that the FDA had al­ready ac­cu­mu­lat­ed lots of ap­plic­a­ble da­ta from pre­vi­ous Xyrem test­ing, and due to the sim­i­lar­i­ties of the drugs, Jazz and Bo­gan are con­fi­dent in Xy­wav's safe­ty and ef­fi­ca­cy pro­files.
The Xy­wav com­pound, dubbed JZP-258, is al­so in the Phase III clin­i­cal tri­al stage for the treat­ment of id­io­path­ic hy­per­som­nia, or ex­ces­sive sleepi­ness. This dif­fers from nar­colep­sy in that pa­tients with IH do not ex­pe­ri­ence the sud­den on­set of REM sleep cy­cles more than once per sleep pe­ri­od.