J&J buys an ear­ly-stage gene ther­a­py for the eye — the on­ly known pro­gram for an un­der-the-radar biotech
Just weeks af­ter MeiraGTx tout­ed their lat­est up­date on da­ta emerg­ing from their gene ther­a­py al­liance with J&J on in­her­it­ed reti­nal dis­eases, the phar­ma gi­ant is back with an ac­qui­si­tion tai­lored to beef up their R&D ef­forts in the field.
This deal is fo­cused on HMR59, an ear­ly-stage gene ther­a­py at a small biotech called Hemera Bio­sciences. They're keep­ing the terms un­der wraps for now, but J&J is grab­bing a once-and-done gene ther­a­py that is de­signed to pro­tect lev­els of CD59, a key pro­tein that guards the reti­na.
Very lit­tle is on dis­play about this Waltham, MA-based biotech. The on­ly drug they re­fer to on their web­site is HMR59. There's no word what, if any­thing, is left to work on. Ac­cord­ing to LinkedIn, Adam Rogers, who has an MD from Emory, launched the com­pa­ny 10 years ago.
By pro­tect­ing CD59 in the eye, they be­lieve the treat­ment can play a big role pro­tect­ing the vi­sion of pa­tients suf­fer­ing from ge­o­graph­ic at­ro­phy, a se­vere form of age-re­lat­ed mac­u­lar de­gen­er­a­tion.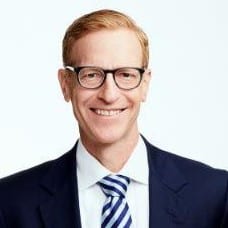 James List
J&J based the deal on the Phase I study that's been com­plet­ed, with an­oth­er ear­ly-stage study now in the clin­ic fo­cused on safe­ty.
There's been con­sid­er­able work launched for gene ther­a­pies in this field since Spark — now owned by Roche — won a pi­o­neer­ing OK for their treat­ment for Leber con­gen­i­tal amau­ro­sis, a rare ge­net­ic reti­nal dis­ease 3 years ago. Just last sum­mer Bio­gen added to that with an in-li­cens­ing pact on a gene ther­a­py for in­her­it­ed reti­nal dis­eases.
"Ge­o­graph­ic at­ro­phy is a dev­as­tat­ing form of AMD that im­pacts the abil­i­ty to ac­com­plish every­day tasks, such as read­ing, dri­ving, cook­ing, or even see­ing faces," said James List, Janssen's glob­al ther­a­peu­tic area head, car­dio­vas­cu­lar & me­tab­o­lism. "Our aim with this nov­el, sin­gle-ad­min­is­tra­tion gene ther­a­py is to use our de­vel­op­ment ex­per­tise and deep her­itage in vi­sion care to help im­prove pa­tient out­comes by in­ter­ven­ing ear­ly, halt­ing the pro­gres­sion to blind­ness, and pre­serv­ing more years of sight."