J&J col­lab­o­rates with Aldeyra on new drugs for sys­temic in­flam­ma­to­ry dis­eases
A few months af­ter post­ing mid-stage da­ta sug­gest­ing that its lead drug could be on a path to prov­ing its worth in treat­ing var­i­ous con­di­tions aris­ing from oc­u­lar in­flam­ma­tion, Aldeyra Ther­a­peu­tics $ALDX has scored a col­lab­o­ra­tion pact with the re­search arm at J&J.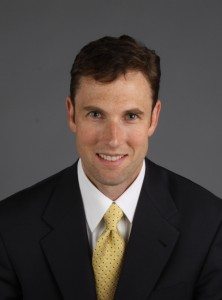 Todd Brady
The proof-of-con­cept work in dry eye dis­ease and an­te­ri­or uveitis ev­i­dent­ly at­tract­ed the phar­ma to re­prox­alap. Their drug is an alde­hyde se­ques­ter­ing agent, and J&J will now set up a joint steer­ing com­mit­tee to work on more of this cat­e­go­ry of agents.
The news helped buoy shares of the small biotech, which start­ed the day with a mar­ket cap of $147 mil­lion.
J&J will re­tain rights to ne­go­ti­ate an op­tion on the drugs they work on to­geth­er with the Lex­ing­ton, MA-based biotech. The J&J In­no­va­tion group, an ac­tive play­er in the Cam­bridge/Boston hub, played a role in lin­ing up the part­ner­ship.
"As we are com­mit­ted to the de­vel­op­ment of nov­el ther­a­peu­tic prod­uct can­di­dates for au­toim­mune and oth­er dis­eases char­ac­ter­ized by sys­temic in­flam­ma­tion, we are pleased to part­ner with Janssen, a world leader in the dis­cov­ery and de­vel­op­ment of ther­a­peu­tics for in­flam­ma­to­ry dis­eases," com­ment­ed Aldeyra CEO Todd Brady in a state­ment.