J&J goes back to Io­n­is for its sec­ond ex­per­i­men­tal pill for a GI au­toim­mune dis­ease
Al­most three years af­ter J&J $JNJ hand­ed over $35 mil­lion in cash and promised up to $800 mil­lion in mile­stones to cozy up to the an­ti­sense re­search team at Io­n­is, the phar­ma gi­ant has stepped back up for its sec­ond RNA de­vel­op­ment deal.
J&J is spend­ing $5 mil­lion to bag rights to IO­N­IS-JBI2-2.5Rx, which now goes in­to their gas­troin­testi­nal pipeline for au­toim­mune dis­ease, though the com­pa­nies are keep­ing the tar­get un­der wraps for now.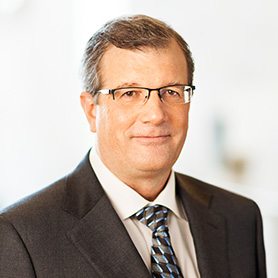 Frank Ben­nett
This has been a big year for Io­n­is $IONS, which is like­ly go­ing head-to-head with Al­ny­lam over hered­i­tary AT­TR (hAT­TR) amy­loi­do­sis — though an­a­lysts give Al­ny­lam a big edge in that mar­ket bat­tle.
J&J spent $10 mil­lion in the sum­mer of last year to gain IO­N­IS-JBI1-2.5Rx, an oral drug for a GI au­toim­mune dis­ease.
"We are pleased that IO­N­IS-JBI2-2.5Rx is ad­vanc­ing in­to de­vel­op­ment be­cause we be­lieve this drug has the po­ten­tial to treat au­toim­mune dis­or­ders in the GI tract that are un­der­served with cur­rent ther­a­pies," said Frank Ben­nett, se­nior vice pres­i­dent of re­search at Io­n­is Phar­ma­ceu­ti­cals. "Our col­lab­o­ra­tion with Janssen has been very pro­duc­tive. This is the sec­ond drug Janssen has li­censed in lit­tle over a year, which is the di­rect re­sult of the speed and ef­fi­cien­cy of our an­ti­sense tech­nol­o­gy."