J&J's move to cut Rem­i­cade price cost some big bucks, but guard­ed against Pfiz­er's copy­cat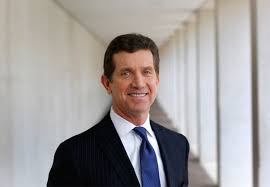 Alex Gorsky
An­a­lysts were quick to ze­ro in on an 8.5% drop in J&J's US Rem­i­cade rev­enue dur­ing the fourth quar­ter.
The phar­ma con­glom­er­ate has squared off against Pfiz­er's biosim­i­lar here, but sparked a law­suit as its ma­jor league ri­val com­plained that J&J was us­ing "ex­clu­sion­ary con­tracts" that barred them from reach­ing most pa­tients. The con­test be­tween the two has be­come a test case for the way brand­ed man­u­fac­tur­ers plan to fight the wave of copy­cats com­ing in­to the mar­ket. And the re­sults in the J&J/Pfiz­er match could put a chill on near-term ex­pec­ta­tions for the knock­offs.
J&J made clear this morn­ing that it is pro­tect­ing its mar­ket share by of­fer­ing some big dis­counts to keep Pfiz­er at bay. Rem­i­cade earned about $5 bil­lion a year at its peak in the US.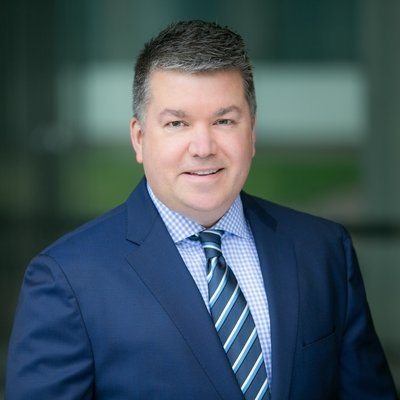 Joe Wolk
"The ero­sion was pri­mar­i­ly dri­ven by neg­a­tive price," of­fered J&J in­vestor re­la­tions chief Joe Wolk in the Mon­day meet­ing call with an­a­lysts. In­ter­na­tion­al­ly, where J&J has faced knock­offs for years, the de­cline was more than 18%.
Pfiz­er got some good news on the bat­tle front to­day, as a US ap­peals court up­held a rul­ing in­val­i­dat­ing a key patent for Rem­i­cade. In fight­ing against the biosim­i­lar, J&J high­light­ed Pfiz­er's "at risk" po­si­tion, not­ing that it would seek dam­ages if its patents are up­held. So far, that case is go­ing against them.
J&J CEO Alex Gorsky al­so sug­gest­ed that the com­pa­ny would fol­low up ag­gres­sive­ly on the $10.5 bil­lion it spent on R&D last year and the $35 bil­lion spent on M&A, which in­clud­ed the big buy­out of Acte­lion.
J&J, he added, will be "ag­gres­sive­ly pur­su­ing trans­for­ma­tion­al in­no­va­tion" in 2018, while look­ing for late-stage ad­vances on apa­lu­tamide — its next-gen prostate can­cer drug that is al­so iron­i­cal­ly in a clin­i­cal race with Pfiz­er's Xtan­di — the NM­DA de­pres­sion drug es­ke­t­a­mine and fol­low­ing up on a slate of part­ner­ships that in­clud­ed a stand­out, $350 mil­lion pact with Chi­na's Leg­end Biotech on a new BC­MA-tar­get­ing CAR-T.
The glob­al com­pa­ny will need all the help it can get to meet Gorsky's bull­ish rev­enue pro­jec­tions for 2018. And with the Zyti­ga fran­chise un­der gener­ic pres­sure and the num­bers un­der the mi­cro­scope to­day, the phar­ma gi­ant's stock dropped more than 4%. J&J ex­ecs still have lots to do to con­vince an­a­lysts that it has every­thing un­der con­trol.