Ju­ry finds for­mer Aveo CFO David John­ston li­able for scheme to mis­lead in­vestors
SEC at­tor­ney Er­ic Forni likened ex-Aveo CFO David John­ston to a crooked used car sales­man in mak­ing the case that he had schemed to de­fraud the biotech's in­vestors when he told them that the FDA had plen­ty of pos­i­tive things to say about ti­vo.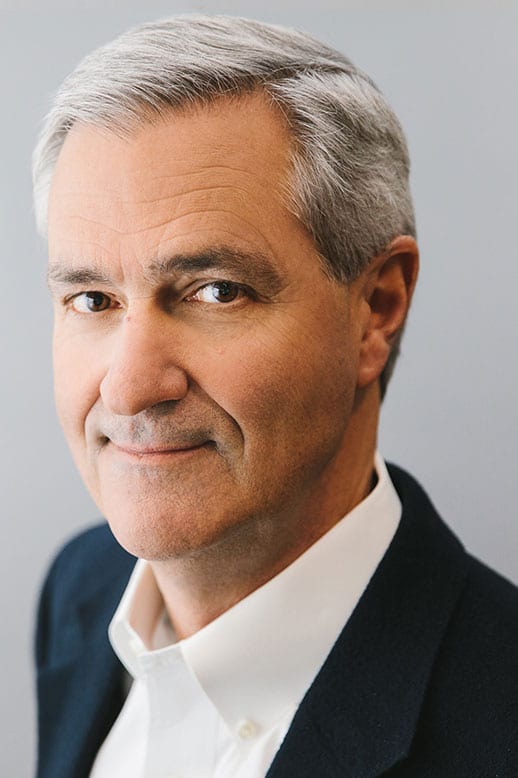 David John­ston
Yes, John­ston — now the CFO at pub­licly trad­ed Im­muno­Gen — not­ed that the FDA had some con­cerns. But that was like a sales­man telling a car-buy­ing cus­tomer that the en­gine was mak­ing a few nois­es, while leav­ing out the part about the brand new en­gine that was need­ed, ac­cord­ing to a sto­ry in Law360.
"Good faith would just be dis­clos­ing it all," Forni told the ju­ry con­sid­er­ing John­ston's case.
The ju­ry agreed.
John­ston was found li­able for se­cu­ri­ties fraud af­ter the SEC made the case that the CFO had played an ac­tive role in a scheme to mis­lead in­vestors, push­ing the line that ti­vo was head­ed for the mar­ket — fail­ing to tell them of the many big is­sues that Richard Paz­dur's group at the FDA had about their tri­al de­sign and how it was de­scribed to in­vestors.
I asked Im­muno­Gen if the com­pa­ny had any com­ment about the ver­dict and a com­pa­ny spokesper­son replied:
This case is not re­lat­ed to Im­muno­Gen, so we are not in a po­si­tion to com­ment. How­ev­er, we are aware of yes­ter­day's out­come and await the fi­nal rul­ing from the court. As CFO of Im­muno­Gen, Dave con­tin­ues to make sig­nif­i­cant con­tri­bu­tions to the com­pa­ny's progress to­wards be­com­ing a ful­ly in­te­grat­ed biotech­nol­o­gy com­pa­ny as we strive to de­vel­op tar­get­ed ther­a­pies that im­prove out­comes for can­cer pa­tients.
Whether he con­tin­ues to or not, though, isn't en­tire­ly in Im­muno­Gen's hands. This was a civ­il pro­ceed­ing, not a crim­i­nal pros­e­cu­tion, and a hear­ing will be sched­uled to de­ter­mine a fi­nan­cial penal­ty plus whether or not John­ston should be barred from serv­ing as an of­fi­cer or di­rec­tor of a pub­lic com­pa­ny.
The FDA has oc­ca­sion­al­ly voiced its con­cerns that quite a few biotechs tend to play fast and loose with the facts in de­scrib­ing their deal­ings with the agency. A few years ago An­drew Ceres­ney — then the en­force­ment di­rec­tor at the SEC — raised the sub­ject in a pub­lic warn­ing to bio­phar­ma, cit­ing sev­er­al cas­es that had come up to il­lus­trate the prob­lem.
The FDA, though, is bound by law to stay mum, ex­cept in a few pub­lic are­nas such as the FDA's ad­vi­so­ry pan­el re­views, where reg­u­la­tors fa­mous­ly lit in­to Aveo's crew when they tried to push for an ap­proval of ti­vo in 2013, de­spite a study il­lus­trat­ing a 25% in­crease in the risk of death.
Aveo's share price was crushed, and the com­pa­ny spent much of the next 5 years deal­ing with the con­se­quences.
This is the fi­nal chap­ter of Aveo's cau­tion­ary tale. The com­pa­ny agreed to pay $4 mil­lion to set­tle the SEC's charges — fol­low­ing an $18 mil­lion set­tle­ment of share­hold­er suits back in Feb­ru­ary. That suit cen­tered on charges that the com­pa­ny failed to dis­close the FDA had raised their con­cerns that the piv­otal tri­al was so se­ri­ous­ly flawed they found it hard to de­ter­mine how tox­ic the drug was.
For­mer CEO Tu­an Ha-Ngoc and R&D chief William Slichen­my­er had al­so agreed ear­li­er to pay $80,000 and $50,000 in civ­il penal­ties.
The SEC had this to say in a fol­lowup:
The ju­ry's ver­dict makes clear that a com­pa­ny and its of­fi­cers are re­quired to be hon­est in their pub­lic com­mu­ni­ca­tions, in­clud­ing about mat­ters as crit­i­cal as com­mu­ni­ca­tions with reg­u­la­tors about ap­proval of a key prod­uct.