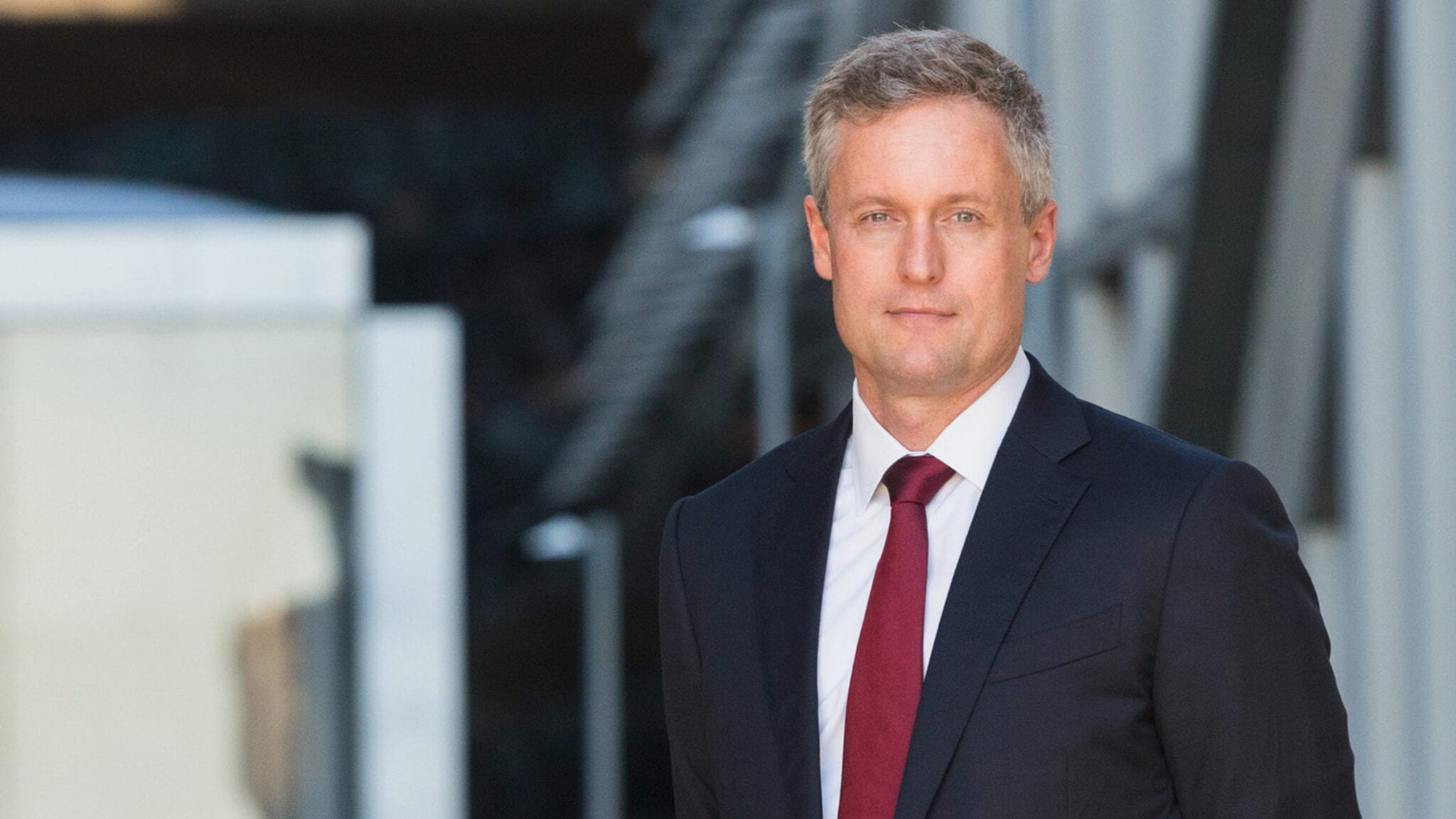 James Garner, Kazia CEO (PR Newswire)
Kazia swipes an ex-Sanofi mol­e­cule for £1M up­front as they look to repli­cate their Genen­tech snag
Kazia has spent most of its young life try­ing to de­vel­op a sin­gle Genen­tech castoff it swiped for $5 mil­lion in­to a brain can­cer drug. Now, with that mol­e­cule in a piv­otal tri­al, the Aussie biotech is adding an­oth­er old Big Phar­ma as­set to its re­serves.
Kazia an­nounced Mon­day they in-li­censed a small mol­e­cule called EVT801 from Evotec for a nom­i­nal up­front fee – $1.4 mil­lion — and $428 mil­lion in po­ten­tial mile­stones. The com­pa­ny said they plan to launch a Phase I tri­al for the drug, a new VEG­FR in­hibitor, lat­er this year.
Al­though li­censed from Evotec, the drug was orig­i­nal­ly dis­cov­ered by Sanofi. It was part of the €250 mil­lion, 2015 agree­ment that saw Evotec take con­trol of Sanofi's Toulouse, France op­er­a­tions and at­tempt to build out a broad­er on­col­o­gy pipeline. As with most pro­grams de­vel­oped by the Ger­man dis­cov­ery spe­cial­ist, Evotec would then look to part­ner those out.
Kazia has yet to pro­duce ran­dom­ized da­ta for the Genen­tech can­di­date, pax­al­is­ib, it li­censed in 2016, but da­ta from a small Phase II tri­al point­ed to over­all sur­vival of 17.7 months in glioblas­toma, or what they claimed was about 5 months longer than the stan­dard of care. They are now re­ly­ing on an in­ves­ti­ga­tor-ini­ti­at­ed tri­al from the non-prof­it Glob­al Coali­tion for Adap­tive Re­search to pro­vide piv­otal da­ta. It's com­par­ing 4 dif­fer­ent treat­ment reg­i­mens across 1030 pa­tients.
That 2016 deal, though, has al­ready proven a ma­jor boon to the com­pa­ny. Then known as Novo­gen, the biotech had a mar­ket cap of less than $40 mil­lion when new CEO James Gar­ner took pax­al­is­ib off Genen­tech's hands for just $5 mil­lion cash. Based off the Phase II da­ta — and boost­ed by the over­all bio­phar­ma stock boom — they are now worth around $150 mil­lion.
The new deal rep­re­sents an­oth­er low-risk, high-re­ward bet. Al­though VEGF in­hi­bi­tiors — Su­tent, Lenvi­ma, Cabome­tyx — have been around for years, Kazia claims the EVT801 is more se­lec­tive than its pre­de­ces­sors. By hit­ting just VEG­FR3 as op­posed to all VEG­FR re­cep­tors, the drug of­fers a much safer pro­file, they claim.
Kazia said they plan to test the drug in re­nal cell car­ci­no­ma, he­pa­to­cel­lu­lar car­ci­no­ma and soft tis­sue sar­co­ma. In ad­di­tion to monother­a­py, they al­so plan to com­bine the mol­e­cule with im­munother­a­py drugs.
Evotec's role in de­vel­op­ment will con­tin­ue. They will con­tin­ue to pro­vide CMC ser­vices and Kazia will pay them to de­vel­op a bio­mark­er to test the drug's ef­fec­tive­ness.