Ke­to in a pill? Jim Mel­lon de­buts an­ti-ag­ing joint ven­ture with the Buck ded­i­cat­ed to in­duc­ing ke­to­sis
---
Jim Mel­lon's crew at Ju­ve­nes­cence has found its lat­est ven­ture idea in a pop­u­lar di­et mak­ing its rounds in biotech cir­cles.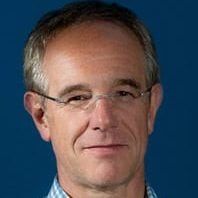 Er­ic Verdin
Once again team­ing up with the Buck In­sti­tute for Re­search on Ag­ing, Ju­ve­nes­cence has launched BHB Ther­a­peu­tics to ex­plore pre­ven­ta­tive med­i­cines that have po­ten­tial to pro­tect against age-re­lat­ed dis­ease by in­duc­ing a state of ke­to­sis, where the body burns fat in­stead of carbs, spurring the pro­duc­tion of an­ti-in­flam­ma­to­ry ke­tone bod­ies.
In par­tic­u­lar, the biotech start­up will fo­cus on the ke­tone body be­ta-hy­drox­y­bu­tyrate, or — you guessed it — BHB. Er­ic Verdin, the Buck pres­i­dent and CEO whose re­search in­spired an­oth­er Ju­ve­nes­cence spin­out, has dis­cov­ered that BHB helps the body re­spond to stress.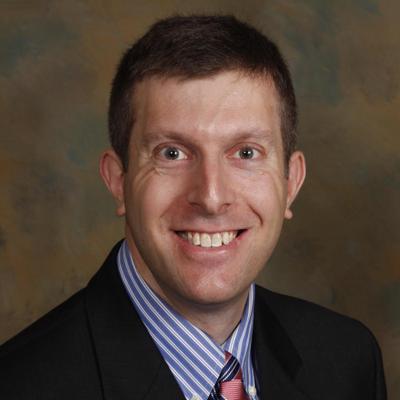 John New­man
A ke­to­genic di­et — which has been her­ald­ed for its ef­fects in weight loss, hunger sup­pres­sion as well as con­cen­tra­tion — and the con­se­quent longterm ex­po­sure to ke­tone bod­ies can al­so ex­tend healthy lifes­pan in mod­el sys­tems, Verdin and col­lab­o­ra­tor John New­man found.
The duo has gen­er­at­ed "hard sci­en­tif­ic da­ta" in mice that show ke­to­sis can be car­dio-pro­tec­tive, CEO Greg Bai­ley told End­points News. Ob­vi­ous­ly, they have a long way to go.
"The rea­son we think that car­dio-pro­tec­tion may trans­late to hu­mans is be­cause if giv­en sug­ar or ke­tones, many peo­ple's hearts pre­fer ke­tones, where­as the brain is the op­po­site," he said. "If giv­en the op­tion be­tween sug­ar or ke­tones, the brain will take sug­ar. Un­for­tu­nate­ly, in­di­vid­u­als when they hit 50 (plus or mi­nus a cou­ple years) they be­come in­sulin re­sis­tant — and then the sug­ar can go se­ri­ous­ly high in a va­ri­ety of or­gans and that leads to a va­ri­ety of dif­fer­ent patholo­gies."
The com­pa­ny is look­ing to be­gin "ag­gres­sive safe­ty stud­ies" in the near-term, Bai­ley added. Should the com­pounds be found safe, he plans to take al­ter­na­tive routes rather than the con­ven­tion­al reg­u­la­to­ry path­way — which he be­lieves can lead to quick­er hu­man test­ing.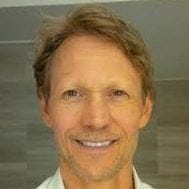 Greg Bai­ley
Just days ago, Ju­ve­nes­cence un­veiled the first $46 mil­lion tranche of a promised $100 mil­lion raise that's de­signed to bankroll longevi­ty projects with the col­lec­tive goal of ex­tend­ing the hu­man lifes­pan to 150 years. So far, it's ticked off stem cell tech and or­gan re­gen­er­a­tion among the fields it's es­tab­lished it­self through joint ven­tures with AI groups — In­sil­i­co and Ne­tra­mark — and con­trol­ling in­ter­ests in AgeX and Ly­Ge­n­e­sis.
The goal, founder and chair­man Mel­lon said back then, is to have 18 projects un­der­way by the end of the year.
Look for two or three of them to be an­nounced over the next few weeks, Bai­ley said, not­ing that there should al­so be three or four let­ters of in­tent go­ing out short­ly.
---
With ad­di­tion­al re­port­ing by Na­tal­ie Grover.