La Jol­la CEO de­camps just as biotech faces a reck­on­ing for iron over­load drug
Months af­ter tout­ing how LJPC-401 ap­pears to sig­nif­i­cant­ly low­er ex­cess iron lev­els in a small study in­volv­ing pa­tients with hered­i­tary he­mochro­mato­sis, La Jol­la Phar­ma­ceu­ti­cal is re­con­sid­er­ing its plans as the drug flopped for be­ta tha­lassemia pa­tients. And they'll be re­view­ing their fu­ture un­der a new CEO — with a se­ri­ous­ly de­flat­ed share price.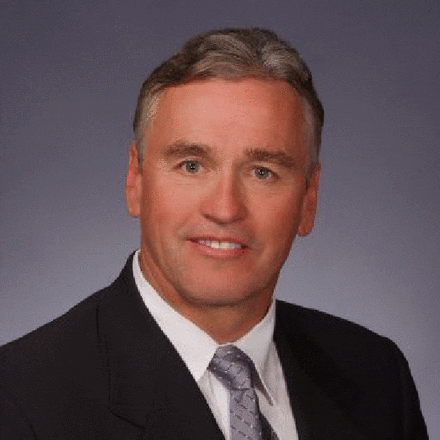 George Tid­marsh
The San Diego-based biotech is gut­ting that study, LJ401-BT01, im­me­di­ate­ly. A re­cent in­ter­im analy­sis, which in­clud­ed about half of the en­rolled pop­u­la­tion, sug­gest­ed a lack of ef­fi­ca­cy. As far as they could tell, pa­tients on the treat­ment and con­trol arms saw the same changes in car­diac iron lev­els, the pri­ma­ry end­point, and in oth­er iron, hema­tol­ogy and en­docrine mea­sure­ments.
"The Com­pa­ny ex­pects to re-eval­u­ate its cur­rent op­er­at­ing plan in light of the mixed re­sults of these stud­ies and to make ad­just­ments as ap­pro­pri­ate to man­age the Com­pa­ny's avail­able cash re­sources," it said in a state­ment, pri­or­i­tiz­ing the sales of its sole mar­ket­ed prod­uct and reg­u­la­to­ry ac­tiv­i­ties for a sec­ond ex­per­i­men­tal drug.
CEO George Tid­marsh won't be around for the soul search­ing. In a sep­a­rate an­nounce­ment, La Jol­la dis­closed that its chief of sev­en years has left to pur­sue oth­er in­ter­ests.
As board di­rec­tors Kevin Tang and Craig John­son step in to over­see the man­age­ment team, they are tasked with max­i­miz­ing sales of Gi­apreza — a vaso­con­stric­tor ap­proved to in­crease blood pres­sure in adults with sep­tic or oth­er dis­trib­u­tive shock in the US, and to treat re­frac­to­ry hy­poten­sion for the same pop­u­la­tion in Eu­rope — and seek an FDA green light for the malar­ia ther­a­py LJPC-0118. La Jol­la has re­cent­ly filed an NDA for the drug.
La Jol­la still counts $104.8 mil­lion in cash as of Sep­tem­ber 30, com­pared to $172.6 mil­lion at the end of last year. Gi­apreza has brought in $15.8 mil­lion in the first three quar­ters of 2019, a far cry from its peak sales es­ti­mate of $600 mil­lion.
LJPC-401 was a key part of the biotech's pitch for a $100 mil­lion pub­lic of­fer­ing in 2018, just af­ter it rolled out Gizpreza. And in­ves­ti­ga­tors in the hered­i­tary he­mochro­mato­sis tri­al gushed over it as it promised to be the first new treat­ment for this dis­ease in more than a decade, sav­ing pa­tients from fre­quent phle­boto­my pro­ce­dures.
The com­pa­ny said topline re­sults in that tri­al were con­sis­tent with the in­ter­im num­bers re­port­ed in June, in which the drug con­ferred a sta­tis­ti­cal­ly sig­nif­i­cant re­duc­tion in trans­fer­rin sat­u­ra­tion and re­quire­ment for phle­boto­my pro­ce­dures com­pared to place­bo.
LJPC-401-treat­ed pa­tients had a mean re­duc­tion in TSAT of 33% com­pared to place­bo-treat­ed pa­tients who had a mean re­duc­tion of 3% (p<0.0001). […] LJPC-401-treat­ed pa­tients had 0.10 phle­botomies per month com­pared to place­bo-treat­ed pa­tients who had 0.50 phle­botomies per month (p<0.0001).
In­vestors' en­thu­si­asm is dis­ap­pear­ing al­most as swift­ly as they shot up. Shares $LJPC were down 53.58% to $2.59 fol­low­ing the news on Mon­day.