Less than a year af­ter Rho­pres­sa launch, Aerie scores new glau­co­ma drug ap­proval
Just over a year af­ter se­cur­ing ap­proval for its glau­co­ma drug, Rho­pres­sa, Aerie Phar­ma­ceu­ti­cals has fol­lowed up with an ap­proval for its sec­ond such treat­ment en­gi­neered to tack­le hard-to-treat cas­es of the com­mon eye dis­ease that if un­treat­ed typ­i­cal­ly cul­mi­nates in blind­ness.
The new ap­proval, grant­ed by the FDA on Tues­day, is for Rock­la­tan — a once dai­ly eye drop com­pris­ing the wide­ly used gener­ic la­tanoprost and ne­tar­sudil, the ac­tive in­gre­di­ent in Rho­pres­sa.
Glau­co­ma is char­ac­ter­ized by dam­age to the op­tic nerve, usu­al­ly caused by flu­id build­ing up in the front part of the eye, which in­creas­es pres­sure in­side the eye. This leads to the pro­gres­sive de­gen­er­a­tion of reti­nal cells, re­sult­ing in vi­sion loss and even­tu­al­ly blind­ness. Ac­cord­ing to es­ti­mates by the Glau­co­ma Re­search Foun­da­tion, over 3 mil­lion Amer­i­cans have glau­co­ma but on­ly half of those know they have it.
Rho­pres­sa works by restor­ing out­flow through the tra­bec­u­lar mesh­work — the eye's pri­ma­ry flu­id drain and the dis­eased tis­sue re­spon­si­ble for el­e­vat­ed in­traoc­u­lar pres­sure (IOP) in glau­co­ma — while la­tanoprost in­creas­es flu­id out­flow through a sec­ondary mech­a­nism known as the uveoscle­r­al path­way, Aerie said.
Rock­la­tan's ap­proval was based on two late-stage stud­ies: MER­CURY 1 and MER­CURY 2, in which the drug demon­strat­ed sta­tis­ti­cal­ly su­pe­ri­or IOP re­duc­tion over la­tanoprost or ne­tar­sudil alone at every mea­sured time point. It is al­so be­ing eval­u­at­ed in the MER­CURY 3 piv­otal study for Eu­ro­pean reg­u­la­tors.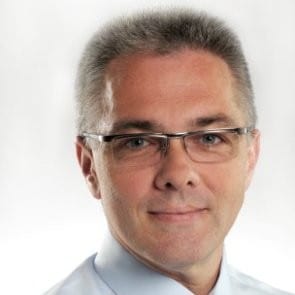 El­e­mer Piros
"Rock­la­tan has the abil­i­ty to ad­dress high­er pres­sures and more-dif­fi­cult-to-ad­dress glau­co­ma cas­es, giv­en the drug con­tains la­tanoprost. La­tanoprost is an added prostaglandin that could be used to in­crease drainage out­flow. From the MER­CURY stud­ies, >60% of pa­tients tak­ing Rock­la­tan achieved IOP re­duc­tions of >30% (2x greater than what was seen by pa­tients tak­ing la­tanoprost alone). By 2021, we ex­pect Rock­la­tan to have the same mar­ket share as Rho­pres­sa, which we be­lieve could be sur­passed start­ing in 2022," Can­tor Fitzger­ald's El­e­mer Piros wrote in a note.
In the lead up to the de­ci­sion for Rho­pres­sa, FDA staff had high­light­ed that the drug did not work as well as the com­para­tor ther­a­py (tim­o­lol oph­thalmic so­lu­tion) in the more se­vere­ly af­flict­ed pa­tients (with IOP ≥ 25 mmHg) in­clud­ed in their Phase III stud­ies. Giv­en that Rock­la­tan is de­signed to tap in­to the spec­trum of IOP-low­er­ing mech­a­nisms, it could be suit­ed for pa­tients with such ad­vanced dis­ease.
Rho­pres­sa was launched last April, and made about $24.2 mil­lion over the course of the year. Rock­la­tan, ex­pect­ed to hit the mar­ket in the sec­ond quar­ter of 2019, is al­ready un­der re­view for re­im­burse­ment by ma­jor play­ers, the com­pa­ny said.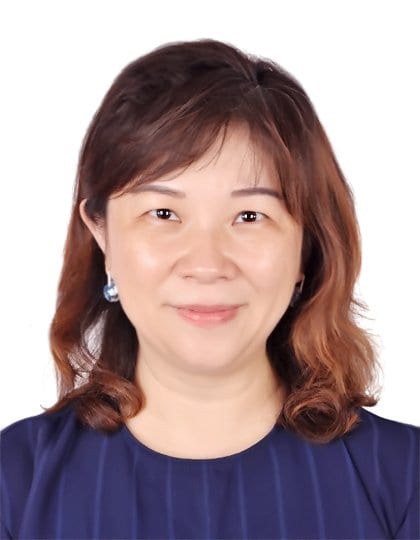 Difei Yang
"(I)nsurance cov­er­age pick­up could be faster as con­tracts with pay­ers will al­ready be in place (from Rho­pres­sa)," Mizuho an­a­lyst Difei Yang wrote in a note.
In a sep­a­rate re­lease, Aerie man­age­ment pro­ject­ed full-year 2019 rev­enue in the range of $110 mil­lion to $120 mil­lion for Rho­pres­sa and Rock­la­tan com­bined. "We see this guid­ance as con­ser­v­a­tive and we be­lieve there is a rea­son­able chance for Aerie to out­per­form in 2019," Yang added.