Let the joust­ing be­gin: Which top bio­phar­ma com­pa­nies are look­ing to make a splash at ASH?
Any­one who fol­lows on­col­o­gy knows the field has at­tract­ed so much at­ten­tion and re­search mon­ey that it sparks a con­tin­u­al erup­tion of bio­phar­ma news as com­pa­nies joust over block­buster mar­kets. That's kept me busy this year with a string of glob­al con­fabs — as AS­CO be­comes just one big event in a fren­zied com­pe­ti­tion.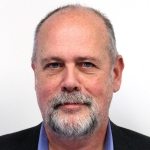 John Car­roll
So now I'll be at­tend­ing ASH in At­lanta in ear­ly De­cem­ber for the first time. What's on my radar? I turned to Leerink to­day for some sug­ges­tions, and boiled them down here.
Ap­provals for No­var­tis $NVS and Gilead/Kite $GILD for their first CAR-T ap­pli­ca­tions are a his­toric first step, but this tech­nol­o­gy is just now be­gin­ning to write its first com­mer­cial chap­ter. Juno $JUNO is now back af­ter get­ting de­railed with the dis­as­ter that JCAR015 be­came. And in fig­ur­ing out what went wrong there, they are promis­ing to come up with the next big thing in CAR-T: JCAR017. The ther­a­py has pro­duced some jaw-drop­ping ef­fi­ca­cy re­sults and a much im­proved safe­ty pro­file, and now we all want to see every up­date to de­ter­mine if Juno can leapfrog the lead­ers.
No­var­tis, the big phar­ma com­pa­ny that fig­ured out how to work like a biotech on this one, will be of­fer­ing some im­por­tant de­tails on Kym­ri­ah for DL­B­CL, where it's look­ing to go head-to-head with Gilead's Yescar­ta. So the up­date on that front from the Gilead/Kite team will earn a close in­spec­tion.
Then there's Pfiz­er $PFE, an­oth­er of the Big Phar­ma play­ers that has made on­col­o­gy a top pri­or­i­ty. The gi­ant bagged rights to Cel­lec­tis' $CLLS UCART19 in ALL, and a pre­sen­ta­tion in At­lanta will be close­ly fol­lowed. Cel­lec­tis' re­cent clin­i­cal hold for its own off-the-shelf ap­proach to CAR-T — an­oth­er po­ten­tial leapfrog ther­a­py — will keep the Paris-based biotech in the in­dus­try's eye.
Blue­bird bio $BLUE is seem­ing­ly al­ways at ASH and al­ways has some­thing in­ter­est­ing to say. In this case it's the "Lenti­Glo­bin gene ther­a­py pro­gram in trans­fu­sion-de­pen­dent be­ta-tha­lassemia and se­vere sick­le cell dis­ease, as well as up­dat­ed re­sults of the bb2121 an­ti- BC­MA CAR-T Phase I study in pa­tients with re­lapsed/re­frac­to­ry mul­ti­ple myelo­ma," to quote Leerink.
Blue­bird, by the way, just an­nounced that it has dosed the first pa­tient in its North­star-3 (HGB-212) tri­al, a Phase III study of Lenti­Glo­bin.
Cel­gene $CELG has had its ups and downs this year, with some stun­ning and un­char­ac­ter­is­tic set­backs that have trig­gered a small rout on their stock, ding­ing a large swath of big biotechs in the process. A good show­ing in At­lanta would go a long way to earn­ing back some of the re­spect it's long en­joyed. Leerink's as­sess­ment of what to watch for on their close­ly watched ap­pear­ance at ASH:
(O)ral pre­sen­ta­tions from the bb2121 Phase I study in mul­ti­ple myelo­ma, and from the phase I TRAN­SCEND study of JCAR017 in NHL. CELG pre­pares to ini­ti­ate a piv­otal Phase III tri­al with bb2121 in myelo­ma in the com­ing months. CELG al­so will re­port sev­er­al sets of Phase I da­ta from next-gen CelMod CC-122 in NHL in­di­ca­tions.
I'm al­so pluck­ing Alex­ion $ALXN out of the mix. Their next-gen PNH drug is about the on­ly im­por­tant pro­gram they have in the pipeline, for now, and the ear­ly-stage snap­shot on ALXN1210 will get some at­ten­tion as well.
This next part is web on­ly. I'm round­ing out my list now with sug­ges­tions com­ing in over e-mail along with some sug­ges­tions via an­a­lysts re­marks.
Spark $ONCE has one of those land­mark drugs we all like to watch in Lux­tur­na, and an­a­lysts at Jef­feries say they'll be on hand to make sure that the biotech demon­strates con­sis­tent­ly pos­i­tive da­ta on the lead­ing drug in the gene ther­a­py field. "At ASH, we ex­pect SPK-8011 to show gen­er­al con­sis­ten­cy of 11-14% and 20-25%, with the third co­hort ide­al­ly show­ing 50-100% high­er lev­els than the pri­or co­hort," says an up­beat Michael Yee.
I al­so plan to talk to Ax­el Hoos at GSK about their ear­ly-stage BC­MA-tar­get­ing ther­a­py, an an­ti­body drug con­ju­gate dubbed GSK2857916. Just a few days ago GSK flagged the FDA's break­through drug des­ig­na­tion, which will like­ly keep it on fast-track de­vel­op­ment. And the phar­ma gi­ant is like­ly to use this pro­gram to high­light a re­turn to late-stage de­vel­op­ment in on­col­o­gy.
Al­so adding Re­gen­eron, which has Phase I tri­als of their an­ti-PD-1 cemi­plimab and CD20xCD3 bis­pe­cif­ic REGN1979 in b-cell lym­phomas, specif­i­cal­ly B-cell non-Hodgkin lym­phoma.
There's al­so Gami­da Cell, which will have the full Phase II da­ta avail­able on NiCord, now in late-stage de­vel­op­ment.
That's it for now. These are on­ly the high­lights I'm ze­ro­ing in on. But if you have sug­ges­tions for any­thing im­por­tant I missed, let me know. You can email me at john@end­pointsnews.com.
---
Im­age: The Geor­gia World Con­gress Cen­ter in At­lanta Shut­ter­stock