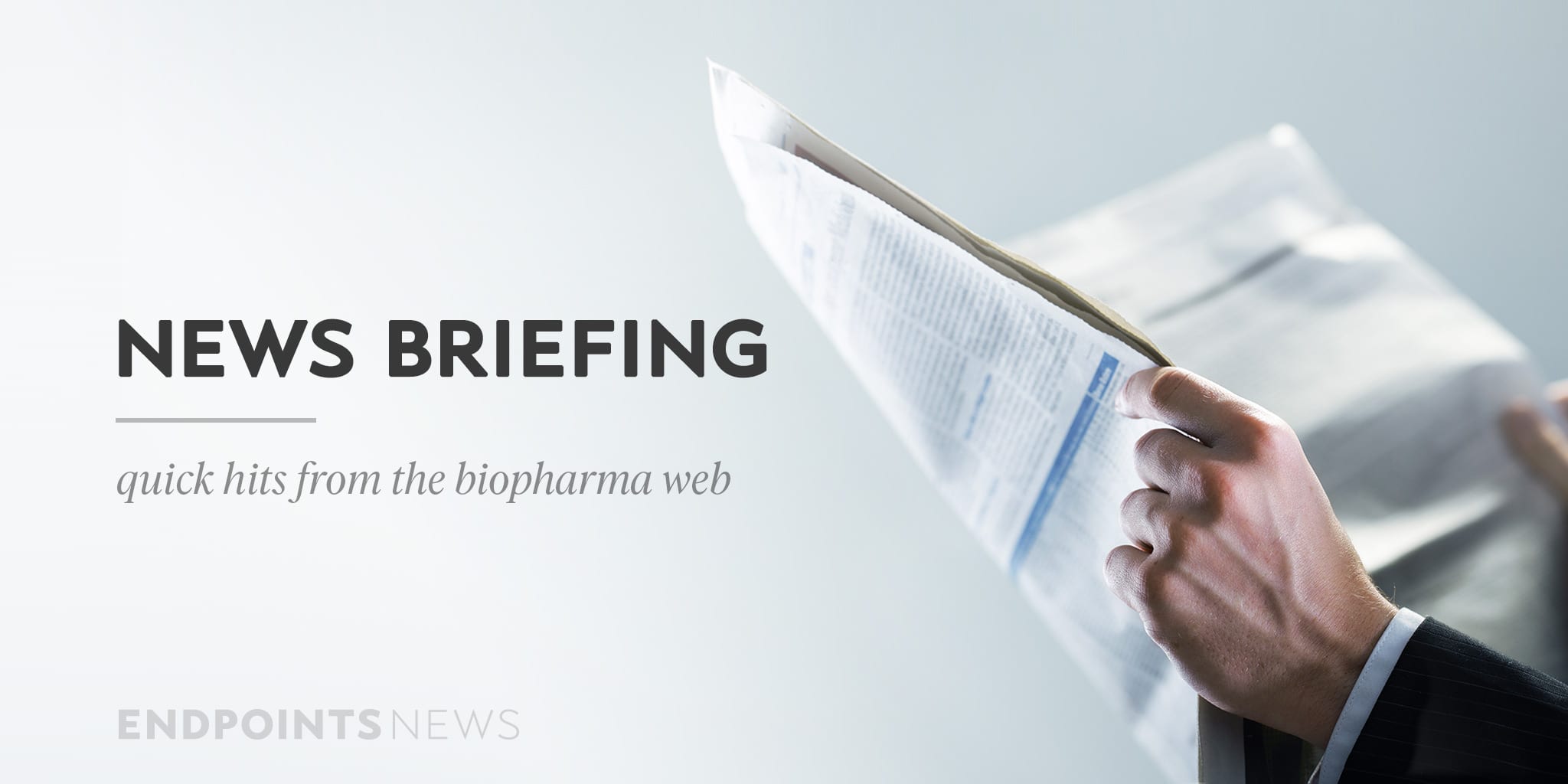 Lon­don biotech com­pletes $2.5M mi­cro IPO; AGTC touts ear­ly gene ther­a­py da­ta — but in­vestors keep their dis­tance
These days, you make do with what you can get from the pub­lic biotech mar­kets.
For its first flight across the pond, Lon­don-based OKYO Phar­ma raised $2.5 mil­lion from its Nas­daq IPO, pric­ing 625,000 shares at $4 a pop.
A pre­clin­i­cal play­er, the biotech is work­ing on new treat­ments for in­flam­ma­to­ry dry eye dis­eases and oc­u­lar pain.
AGTC touts ear­ly gene ther­a­py da­ta — but in­vestors are keep­ing their dis­tance
Af­ter years of dis­ap­point­ing set­backs, Ap­plied Ge­net­ic Tech­nolo­gies Corp says it fi­nal­ly has some good news to re­port — even if in­vestors are still in wait-and-see mode.
The small biotech, whose shares have tum­bled in­to pen­ny stock ter­ri­to­ry, has post­ed what it called "com­pelling" re­sults at a three-month in­ter­im analy­sis for a Phase II tri­al of AGTC-501, its gene ther­a­py for X-linked re­tini­tis pig­men­tosa.
Al­though the tri­al's main goal was to test the ther­a­py's safe­ty and tol­er­a­bil­i­ty — and it looked clean on that front — AGCT said among the group who got the high­er dose, 62.5% qual­i­fied as re­spon­ders on the pri­ma­ry ef­fi­ca­cy end­point of im­prove­ments in vi­su­al sen­si­tiv­i­ty. A to­tal of 13 male pa­tients were split in­to two groups and treat­ed with two dif­fer­ent dos­es; the re­spon­der rate dropped to 25% in the low-dose arm.
"We be­lieve that if we achieve sim­i­lar re­sults in the Vista Phase 2/3 clin­i­cal tri­al, we will have a broad and com­pelling body of da­ta to sup­port the sub­mis­sion of a BLA to the FDA, and to en­able a dif­fer­en­ti­at­ed and high­ly com­pet­i­tive prod­uct pro­file."
But the in­vestor re­ac­tion was "some­what mut­ed," ob­served Stifel an­a­lyst Dae Gon Ha.
"(T)he stock be­ing flat af­ter hours, we think, re­flects in­vestor in­cli­na­tion to await ad­di­tion­al gran­u­lar­i­ty on to­mor­row's CC and as­sur­ances that SKY­LINE — and the sub­se­quent Ph.2/3 VISTA tri­al — can be per­ceived as de-risked, com­fort­ably plac­ing AGTC as a lead­ing pi­o­neer in this space," he wrote in a note.
Found­ed in 1999, Flori­da-based AGTC once gar­nered the fa­vor of Bio­gen but has since bro­ken off its part­ner­ship and strug­gled af­ter flag­ging safe­ty con­cerns in an­oth­er tri­al.
Ul­tragenyx beefs up gene ther­a­py pipeline
As rare dis­ease spe­cial­ist Ul­tragenyx con­tin­ues to bag new pro­grams for its gene ther­a­py port­fo­lio, the lat­est ad­di­tion should fit right in.
The com­pa­ny is buy­ing a gene ther­a­py can­di­date for San­fil­ip­po syn­drome type A from Abeona. In ex­change for an undis­closed amount, Abeona will re­ceive tiered roy­al­ties and com­mer­cial mile­stone pay­ments on ABO-102.
San­fil­ip­po syn­drome type A is al­so known as mu­copolysac­cha­ri­do­sis type III (MPS III), with MPS be­ing a group of meta­bol­ic dis­or­ders caused by miss­ing or dys­func­tion­al lyso­so­mal en­zymes. One of Ul­tragenyx's mar­ket­ed drugs, Mep­se­vii, treats MPS VII.
"Our team's ex­per­tise in MPS and gene ther­a­py clin­i­cal de­vel­op­ment makes this pro­gram a seam­less in­te­gra­tion, and it has the po­ten­tial to be our first gene ther­a­py to mar­ket," said Ul­tragenyx CEO Emil Kakkis.