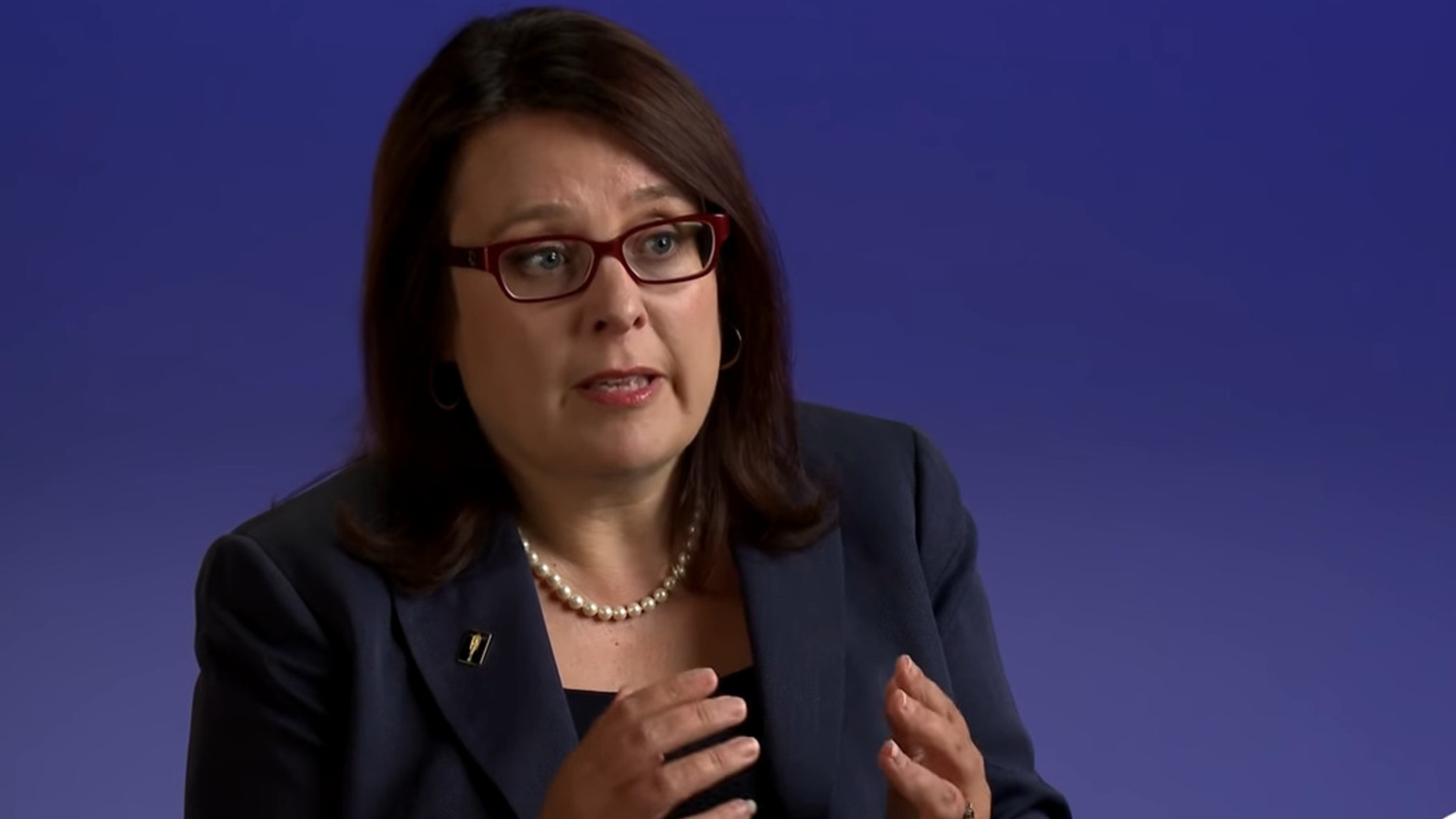 Annaliesa Anderson (Pfizer via YouTube)
Long­time Pfiz­er vet tapped to re­place leg­endary vac­cine re­searcher Kathrin Jansen
Kathrin Jansen, the leg­endary vac­cine re­searcher who spear­head­ed Pfiz­er's work on its his­toric Covid-19 shot, an­nounced last month that she's hang­ing up her lab coat. On Wednes­day, the phar­ma gi­ant re­vealed that it isn't go­ing far for her re­place­ment.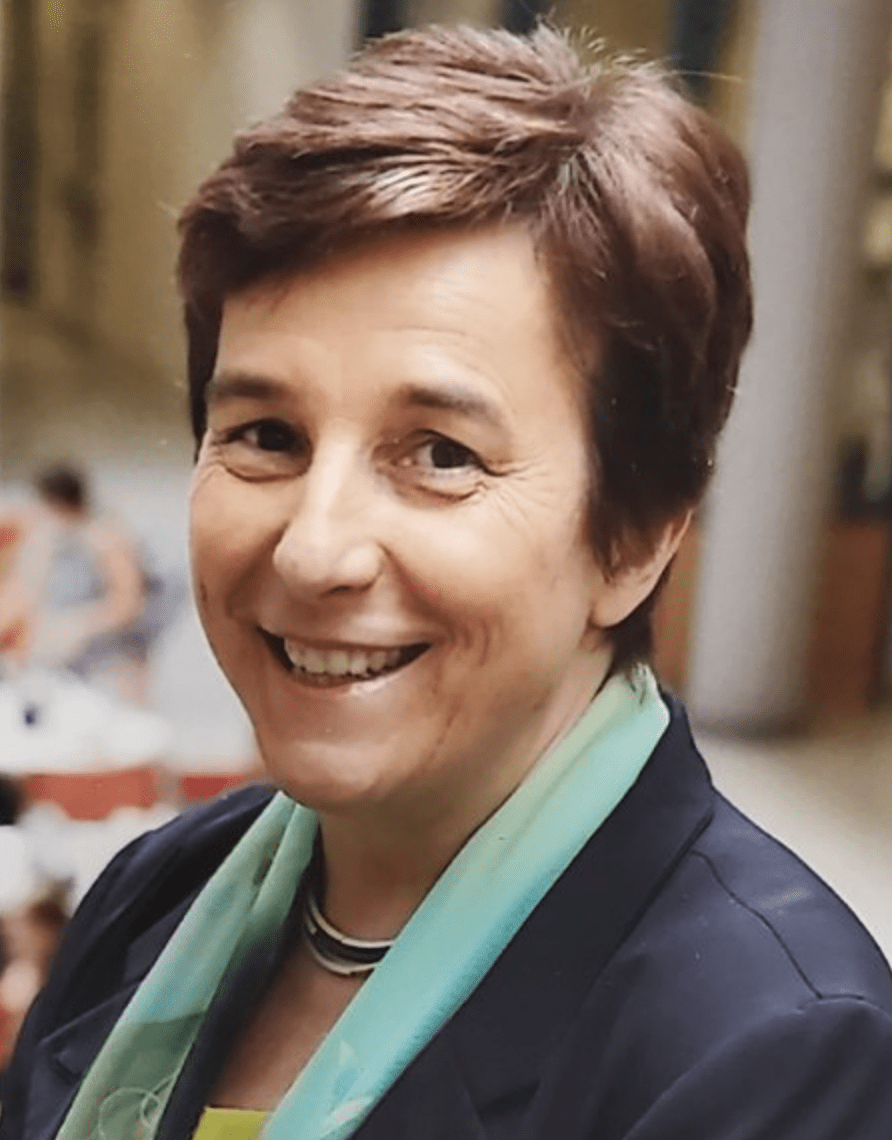 Kathrin Jansen
Pfiz­er is tap­ping An­naliesa An­der­son, known most re­cent­ly for her work on the Covid-19 an­tivi­ral Paxlovid, to fill Jansen's role as se­nior VP and head of vac­cine R&D. An­der­son most re­cent­ly served as VP and CSO for bac­te­r­i­al re­search and hos­pi­tal with­in the com­pa­ny's vac­cine R&D unit.
Though the tran­si­tion won't be of­fi­cial un­til Au­gust, An­der­son said in a state­ment that she's ready to "con­tin­ue de­liv­er­ing break­throughs for pa­tients."
The 15-year Pfiz­er vet first joined the com­pa­ny via Wyeth back in 2007. How­ev­er, she orig­i­nal­ly hails from Mer­ck Re­search Lab­o­ra­to­ries, where she found­ed its prokary­ot­ic bio-com­bi­na­to­r­i­al en­gi­neer­ing lab­o­ra­to­ry and launched a bac­te­r­i­al vac­cine pro­gram.
At Pfiz­er, her team worked on bac­te­r­i­al vac­cine pro­grams de­signed to pre­vent dis­eases due to Strep­to­coc­cus pneu­mo­ni­ae, Group B Strep­to­coc­cus, Neis­se­ria menin­gi­tidis, Staphy­lo­coc­cus au­reus, and Clostrid­i­um dif­fi­cile.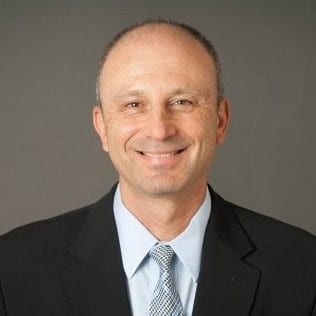 Mikael Dol­sten
"An­naliesa is a world-class sci­en­tist with a track record of de­liv­er­ing both vac­cines and ther­a­peu­tics in pi­o­neer­ing new ar­eas of sci­ence and where there is ur­gent un­met need. I am con­fi­dent she will work with pas­sion, in­ge­nu­ity, and ded­i­ca­tion to lead Pfiz­er's Vac­cine R&D or­ga­ni­za­tion and con­tin­ue to ad­vance our strong pipeline," Pfiz­er CSO Mikael Dol­sten said in a news re­lease.
An­der­son has some big shoes to fill. Jansen an­nounced her re­tire­ment last month, cap­ping off an il­lus­tri­ous ca­reer at 64 years old. The vac­cine re­searcher al­so land­ed at Pfiz­er by way of Wyeth and went on to over­see the well-known Pre­vnar pro­gram, steer­ing the ini­tial Pre­vnar 13 to ap­proval. Be­fore that, she was at Mer­ck, where Gar­dasil was ap­proved un­der her tenure to pro­tect against the hu­man pa­pil­lo­mavirus.
It's like­ly that Jansen is best known, how­ev­er, for help­ing shape Pfiz­er's col­lab­o­ra­tion with BioN­Tech around its mR­NA vac­cine Comir­naty, which reaped more than $36 bil­lion in 2021.
She told End­points News back in 2020 that her ca­reer has been guid­ed by prob­lems that need solv­ing.
"I al­ways say, I'm al­ways look­ing for the prob­lems," she said. "The so­lu­tions will come — I'm sure about this. I'm wor­ried about the prob­lems, and where do we run in­to prob­lems."
"I want to thank Kathrin for her tremen­dous con­tri­bu­tion to our sci­en­tif­ic com­mu­ni­ty and the world at large. She leaves Pfiz­er's Vac­cine R&D group stronger than ever and poised to con­tin­ue to de­liv­er in­no­v­a­tive sci­ence," Dol­sten said.