Lon­za bags Cap­sug­el and its oral drug de­liv­ery tech for $5.5B: Biotech vet Truex named COO at Syn­log­ic
Switzer­land's Lon­za has bagged Mor­ris­town, NJ-based Cap­sug­el for $5.5 bil­lion in a deal de­signed to make the phar­ma in­dus­try sup­pli­er a world leader in drug de­liv­ery tech and man­u­fac­tur­ing. The buy­out gives the Swiss buy­er a big role to play in the oral drug and con­sumer mar­kets. It al­so reg­is­tered as a big pre­mi­um for the own­er, KKR, the lat­est ex­am­ple that de­sir­able as­sets in bio­phar­ma are at­tract­ing big bids — which isn't al­ways wel­come by in­vestors. Lon­za ex­pects to carve about $30 mil­lion in cost "syn­er­gies" as well as $15 mil­lion in an­nu­al tax sav­ings out of the buy­out. Cap­sug­el has 3,600 staffers work­ing in 13 fa­cil­i­ties scat­tered around the globe.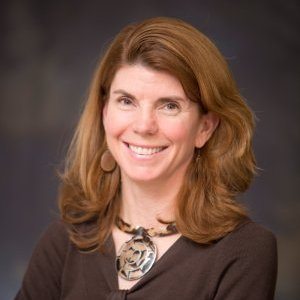 Saman­tha Truex
Saman­tha Truex, an ex­pe­ri­enced biotech vet, has joined JC Gutier­rez-Ramos and the crew at Cam­bridge, MA-based Syn­log­ic, an up­start mi­cro­bio­me play­er, as its new COO and head of cor­po­rate de­vel­op­ment. Truex had run the BD team at Pad­lock, which was bought out by Bris­tol-My­ers Squibb back in March.
For years now sci­en­tists have been work­ing on new stem cell ther­a­pies that have the po­ten­tial to cure di­a­betes. Now the de­part­ing CEO of No­vo Nordisk tells Bloomberg that they could have a pro­gram in the clin­ic in 5 years af­ter see­ing some re­al progress in an­i­mal re­search.
Shares of PacBio tanked this morn­ing (PACB, -36%) af­ter the com­pa­ny said that Roche has ter­mi­nat­ed their di­ag­nos­tics deal.