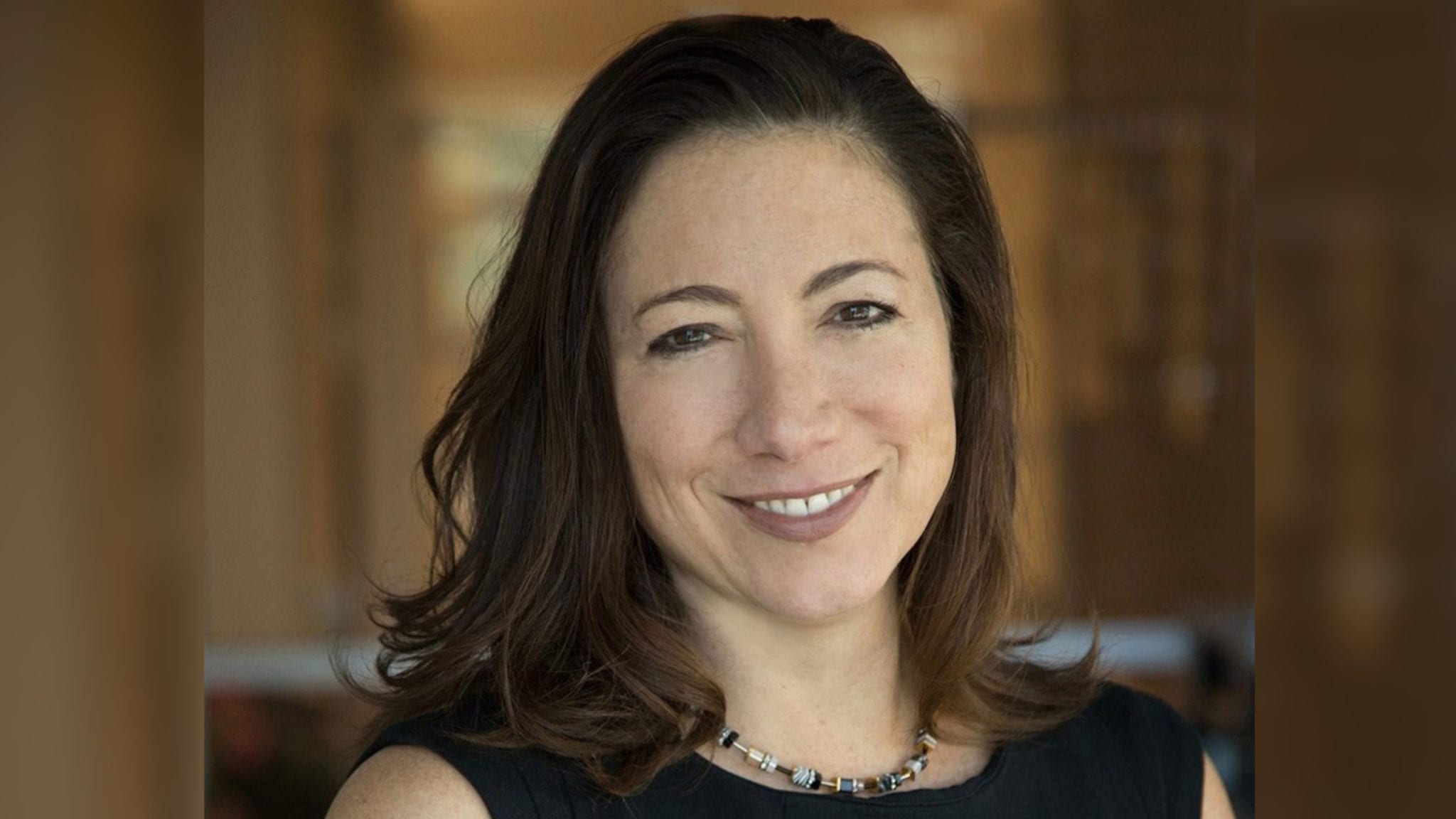 CEO Grace Colón (InCarda)
Look­ing to re­pur­pose an old drug to treat ir­reg­u­lar heart­beats, In­Car­da rais­es $30M in first Se­ries C close
A lit­tle less than two years af­ter com­plet­ing its $42 mil­lion Se­ries B round, In­Car­da has re­turned to the ven­ture well.
The San Fran­cis­co-based biotech an­nounced the first por­tion of its Se­ries C on Wednes­day, pulling in $30 mil­lion in new fund­ing. Most of the mon­ey will give enough run­way for In­Car­da's In­Rhythm pro­gram, an in­haled ther­a­peu­tic aim­ing to treat sud­den episodes of ir­reg­u­lar heart­beats, through its Phase II tri­als and pre­pare it for Phase III.
Wednes­day's fi­nanc­ing was led by an af­fil­i­ate of In­no­vi­va and al­so in­clud­ed ex­ist­ing in­vestors Deer­field Man­age­ment, Health­Cap and Morn­ing­side Ven­ture.
In­Car­da is study­ing how the ex­per­i­men­tal can­di­date, which re­pur­pos­es the old oral and IV drug fle­cainide in­to a neb­u­liz­er, can be used in a med­ical­ly su­per­vised set­ting as well as a self-ad­min­is­tered form, CEO Grace Colón told End­points News. The for­mer has com­plet­ed an open-la­bel Phase IIa study, with da­ta com­ing in No­vem­ber, while the lat­ter re­cent­ly be­gan a Phase IIb.
Colón laid out the time­line for all the tri­als as fol­lows — the med­ical­ly su­per­vised stud­ies will en­ter a Phase III in the first half of next year, with a read­out ex­pect­ed in ear­ly 2022; and the self-ad­min­is­tered Phase IIb will run in par­al­lel through the sec­ond half of 2021, with a Phase III to be­gin af­ter that's been com­plet­ed.
Ul­ti­mate­ly, In­Car­da is seek­ing to close the gap be­tween heart rate con­trol and heart rhythm con­trol med­i­cines. When pa­tients typ­i­cal­ly go to the hos­pi­tal for atri­al fib­ril­la­tion, they're giv­en drugs that slow the beat­ing of their hearts but may still leave the cham­bers beat­ing out of sync.
"Pa­tients are typ­i­cal­ly giv­en drugs like a be­ta block­er or cal­ci­um chan­nel block­er, which al­lows them to quick­ly feel some­what bet­ter but they're still skip­ping beats," Colón said. "Typ­i­cal­ly they're kept in the ER to see if they con­vert spon­ta­neous­ly, but two-thirds of the pa­tients in the ER end up get­ting ad­mit­ted and kept overnight."
There are three stages of chron­ic AF, Colón not­ed, and pa­tients may some­times be re­luc­tant to seek treat­ment un­til the dis­ease pro­gress­es. At first, the heart may on­ly be ar­rhyth­mic for a few min­utes to a few days at most, and those episodes typ­i­cal­ly re­solve them­selves. Pa­tients re­quire in­ter­ven­tion once they reach the per­sis­tent stage, as there's no treat­ment once the con­di­tion be­comes per­ma­nent.
Right now, the rate con­trol med­i­cines giv­en in hos­pi­tals stop on­ly the no­tice­able symp­toms and can con­tribute to the pro­gres­sion of AF, Colón said. Where­as a rapid heart rate caus­es pal­pi­ta­tions, ar­rhyth­mia can lead to dizzi­ness and stroke if left un­treat­ed.
"It's like re­boot­ing your com­put­er," Colón said. "The sig­nals that gen­er­ate the atri­al fib­ril­la­tion are just not re­ceiv­ing the sig­nals to beat cor­rect­ly, it's al­most like they're get­ting scram­bled when they go in­to ar­rhyth­mia. When you treat them with an an­tiar­rhyth­mic, it re­sets the heart."
Re­for­mu­lat­ing fle­cainide in­to an in­hal­able sub­stance proved to be a man­age­able task for In­Car­da's founders, who Colón says are ex­perts in in­hala­tion and had pre­vi­ous­ly worked on cre­at­ing in­hal­able in­sulin treat­ments for di­a­betes. The drug, which has a nar­row ther­a­peu­tic win­dow, has fared well safe­ty-wise so far as it's ab­sorbed quick­ly by the pul­monary vein and atri­um and then ex­punged be­fore it can get too tox­ic. Pa­tients tak­ing oral and IV fle­cainide most com­mon­ly ex­pe­ri­ence hy­poten­sion.
If all goes ac­cord­ing to plan, In­Car­da could launch the prod­uct in the med­ical­ly su­per­vised field as soon as 2023, Colón said. But she em­pha­sized that the com­pa­ny has to get through its tri­als first and fore­most.
"This is es­pe­cial­ly ex­cit­ing at a time when more and more pa­tients are us­ing mo­bile, wear­able and portable de­vices for their ar­rhyth­mia," Colón said. "We feel that all of that ex­cite­ment and aware­ness that's out there is great for pa­tients, how­ev­er they don't have im­me­di­ate clin­i­cal util­i­ty, and that's some­thing that we'll be able to pro­vide."