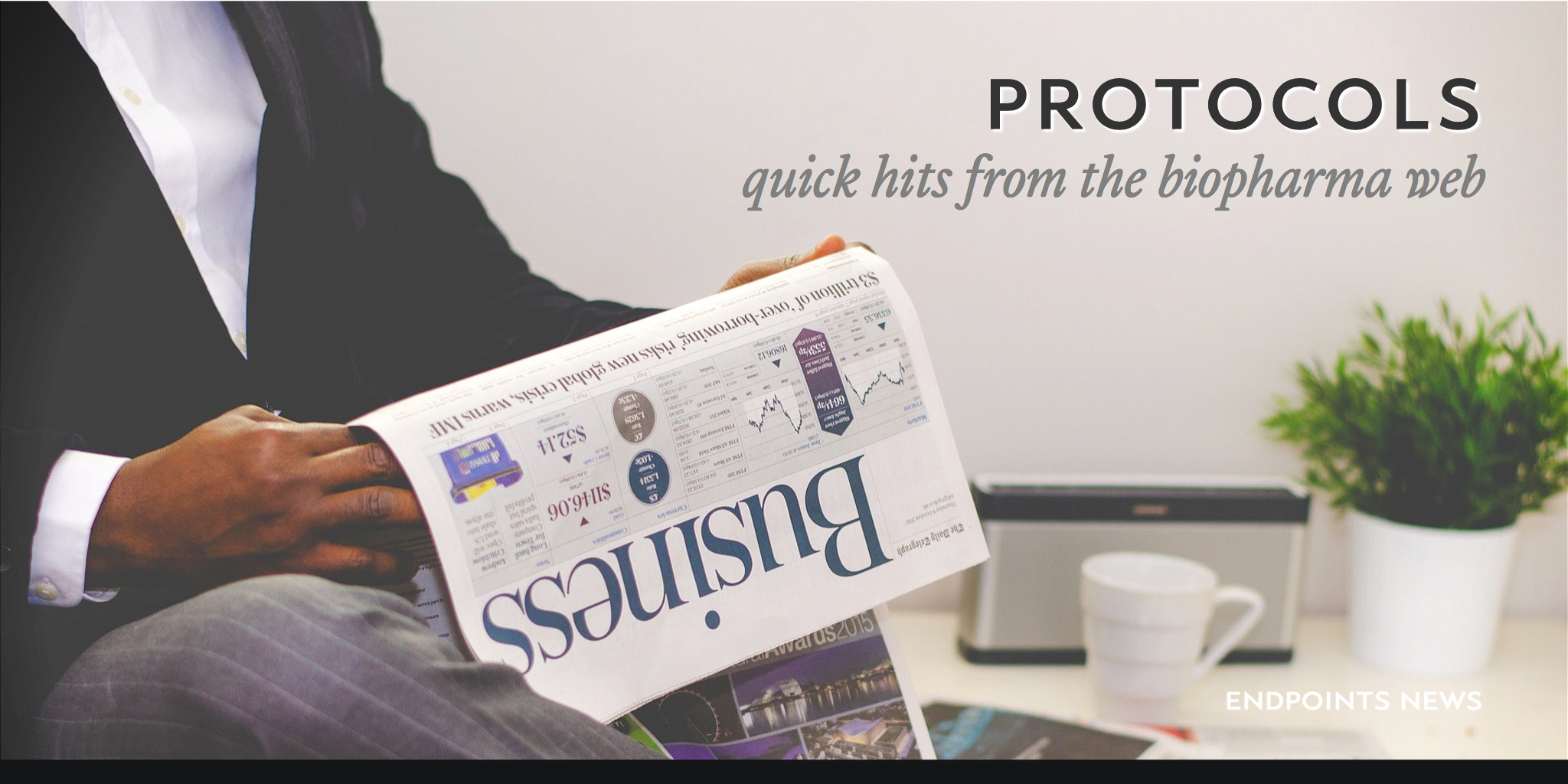 Louisiana sub­scribes to Gilead­'s Net­flix-style plan for hep C; Ono is in­vest­ing mil­lions in a new I/O re­search al­liance
→ Re­mem­ber the con­tro­ver­sy over Gilead's big price for a hep C cure? That's all over. In a sign of the new times, the state Louisiana is sign­ing up for a Net­flix sub­scrip­tion mod­el to cov­er the state's poor and prison pop­u­la­tion. They're pay­ing a flat fee to Asegua Ther­a­peu­tics, a sub­sidiary of Gilead, to gain ac­cess to as much of the triple com­bo they need to treat some of the state's most vul­ner­a­ble res­i­dents.
→ Ono Phar­ma­ceu­ti­cal is mak­ing a "mul­ti­mil­lion-pound" in­vest­ment in­to a new dis­cov­ery al­liance that will align them with re­searchers con­nect­ed to Can­cer Re­search UK and the an­ti­body en­gi­neers at LifeArc to go af­ter new im­munother­a­py tar­gets. CRUK's dis­cov­ery labs will han­dle the small mol­e­cule work. "We're thrilled to wel­come Ono to join and ex­pand our suc­cess­ful col­lab­o­ra­tion with LifeArc and cre­ate one of our most am­bi­tious al­liances to date," says Hamish Ry­der, di­rec­tor of Can­cer Re­search UK's Ther­a­peu­tic Dis­cov­ery Labs. "This unique al­liance is a melt­ing pot of world-lead­ing can­cer re­search and each or­gan­i­sa­tion's ex­ten­sive ex­per­tise in on­col­o­gy drug dis­cov­ery."
→ J&J's Janssen has sub­mit­ted an sBLA for a com­bo of Darza­lex that com­pris­es borte­zomib, thalido­mide and dex­am­etha­sone in an ef­fort to move the drug to front­line use for mul­ti­ple myelo­ma.