Macro­Gen­ics scores first FDA ap­proval with breast can­cer med Mar­gen­za in third-line pa­tients
In the sus­tain­ably hot on­col­o­gy field, breast can­cer has at­tract­ed some of the biggest play­ers on the mar­ket, in­clud­ing block­buster meds from Roche and Mer­ck. Now, a new play­er has tak­en the field af­ter the FDA gave a thumbs-up to new­com­er Macro­Gen­ics and its HER2 ex­press­ing tu­mor fight­er.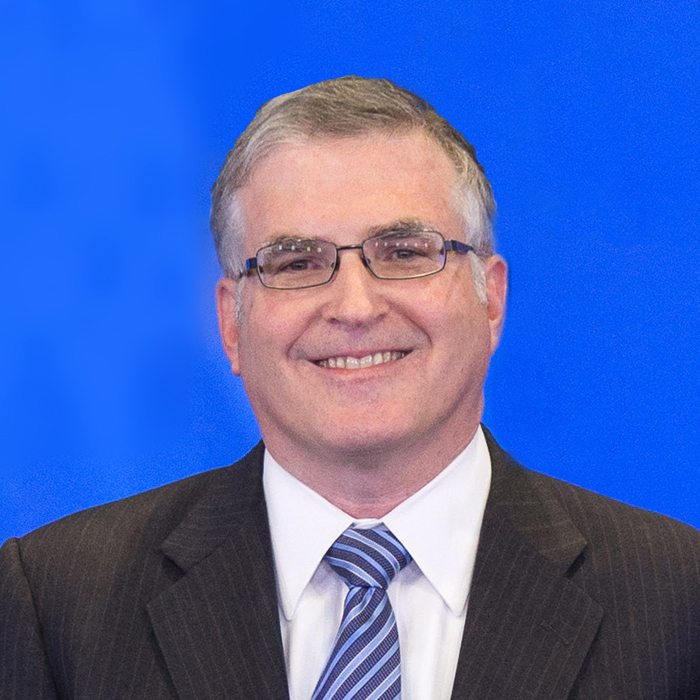 CEO Scott Koenig
Macro­Gen­ics $MGNX scored its first FDA ap­proval Wednes­day for Mar­gen­za (mar­ge­tux­imab-cmkb) to treat metasta­t­ic HER2-pos­i­tive breast can­cer pa­tients who have al­ready re­ceived two or more pri­or HER2 reg­i­mens, in­clud­ing at least one in the metasta­t­ic set­ting, the Mary­land biotech said.
The phar­ma was trad­ing up around 5% Thurs­day morn­ing at rough­ly $26 per share.
The FDA based its re­view on da­ta from the Phase III Sophia tri­al, a head-to-head study pit­ting a com­bi­na­tion of Mar­gen­za and chemo to a com­bo of Roche's Her­ceptin and chemo. In that 536-pa­tient study, Mar­gen­za post­ed a 24% re­duc­tion in risk of dis­ease pro­gres­sion or death over Her­ceptin, with a me­di­an pro­gres­sion-free sur­vival of 5.8 months on Macro­gen­ics' drug.
Macro­Gen­ics will re­lease pric­ing in­for­ma­tion clos­er to Mar­gen­za's March launch date, ex­ec­u­tives said on a call with in­vestors Thurs­day morn­ing. The drug­mak­er is al­so await­ing fur­ther OSS da­ta for Mar­gen­za that is ex­pect­ed to come through in the sec­ond half of 2021.
Mar­gen­za is hop­ing to take its place in a sud­den­ly bustling mar­ket for lat­er-line breast can­cer that in­cludes rough­ly 7,000 U.S. pa­tients per year. Scor­ing a head-to-head win against Her­ceptin, which VP of com­mer­cial strat­e­gy and plan­ning Paul Nor­ris called the "gold stan­dard" and "a high bar" in com­ments to in­vestors, as well as show­ing flex­i­bil­i­ty with chemother­a­py op­tions could help Mar­gen­za rise above the fray.
"One of the crit­i­cal ben­e­fits of the study we did is you can com­bine (Mar­gen­za) with dif­fer­ent chemother­a­pies and give the physi­cian high­er con­fi­dence," Nor­ris said.
With fol­low-up OSS da­ta on the way, Macro­gen­ics is look­ing in­to its pipeline for a big­ger mar­ket op­por­tu­ni­ty for Mar­gen­za, in­clud­ing as a first-line ther­a­py for gas­tric can­cer and as a com­bo reg­i­men with oth­er can­di­dates in the drug­mak­er's pipe. The com­pa­ny re­leased da­ta in May show­ing 43% — 6 of 14 — of pa­tients with ad­vanced HER2 tu­mors demon­strat­ed an ob­jec­tive re­sponse to a com­bi­na­tion of mar­ge­tux­imab and MGD013 with 4 con­firmed re­spons­es and ev­i­dence of tu­mor shrink­age that could dri­ve that re­sponse rate even high­er.
"We see this as an en­try point for the use of this mol­e­cule," CEO Scott Koenig said.
Un­like oth­er drug­mak­ers who build their com­mer­cial team in-house, Macro­Gen­ics will re­ly on an an "end-to-end" com­mer­cial­iza­tion deal with Ever­sana signed in No­vem­ber that will help it rapid­ly roll out with mak­ing a mas­sive in­vest­ment on its own. The com­pa­nies will split com­mer­cial­iza­tion rights in the US and Ever­sana will win a 125% roy­al­ty for sales over its li­cens­ing fees for the pact.
The part­ners will wait un­til March to launch, a de­lay that Macro­Gen­ics por­trayed as need­ed to get the drug's pack­ag­ing up to speed. Nor­ris said on the call the com­pa­ny de­layed its com­mer­cial­iza­tion plans as dis­cus­sions with the FDA ramped up.
"We've been very fo­cused on mak­ing sure we didn't in­vest too soon too much," Nor­ris said. "We wait­ed un­til we had stronger in­ter­ac­tions with the FDA be­fore we start­ed to en­gage on the oth­er com­mer­cial­iza­tion ac­tiv­i­ties."
Ed­i­tor's Note: This sto­ry has been up­dat­ed to cor­rect an er­ror. Paul Nor­ris, VP of com­mer­cial strat­e­gy plan­ning, spoke on be­half of Macro­Gen­ics on the Thurs­day in­vestor call.