Make that two biotech re­verse merg­ers in one day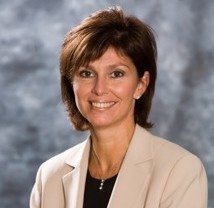 Natasha Gior­dano, PLx
Hot on the heels of a re­verse merg­er be­tween Tokai and Ot­ic, Dipex­i­um $DPRX an­nounced that it will be turn­ing over the shell of what it has left to Hous­ton-based PLx Phar­ma.
Two months ago Dipex­i­um re­port­ed the lat­est in a string of cat­a­stroph­ic tri­al fail­ures for the year. Their an­tibi­ot­ic cream failed two late-stage stud­ies, evis­cer­at­ing their busi­ness mod­el and leav­ing few al­ter­na­tives to pick from. Its shares dropped 85%.
That set the stage for PLx to take a short­cut to the pub­lic mar­kets as it ramps up a mar­ket­ing cam­paign for As­pertec.
The wave of biotech IPOs in 2013-2015 set up a num­ber of stock-smash­ing cat­a­lysts in 2016. And with IPOs hard­er to pull off now, these re­verse merg­ers are back in vogue. Dipex­i­um's shares shot up 78% on the move.
Natasha Gior­dano, Pres­i­dent and Chief Ex­ec­u­tive Of­fi­cer of PLx Phar­ma, said:
This merg­er will pro­vide PLx Phar­ma with the ini­tial re­sources nec­es­sary to ad­vance our con­tem­plat­ed de­vel­op­ment ef­forts for As­pertec and be­gin the crit­i­cal pre-com­mer­cial­iza­tion ac­tiv­i­ties nec­es­sary to pre­pare the mar­ket for this im­por­tant car­dio­vas­cu­lar prod­uct.