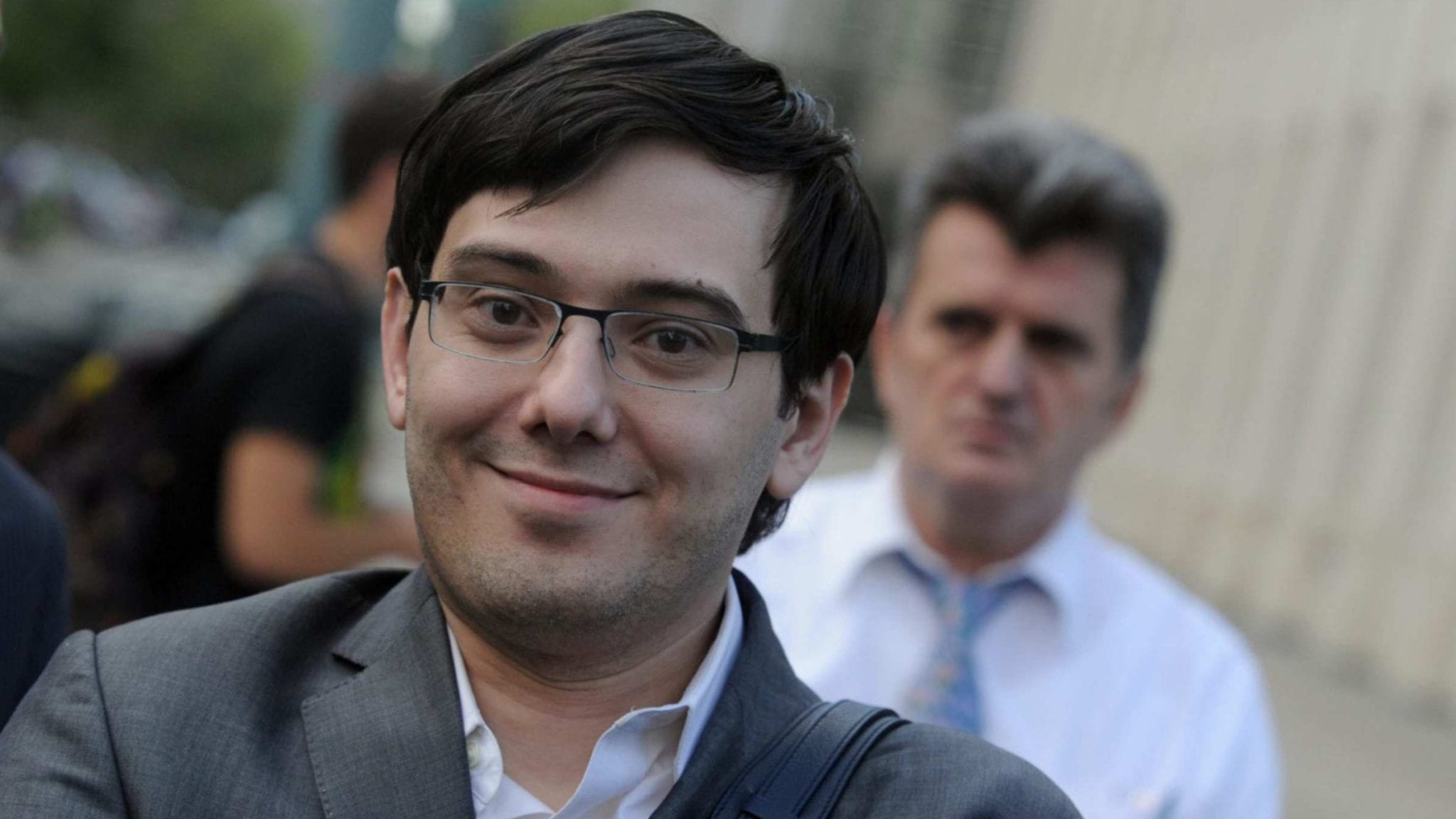 Martin Shkreli (AP Images)
Mar­tin Shkre­li is back in the crosshairs of the fed­er­al gov­ern­ment for not stay­ing out of phar­ma
Mar­tin Shkre­li made a name for him­self for goug­ing the price of Dara­prim by 4,000%, say­ing he should've raised it even high­er, and then fac­ing an ex­pect­ed back­lash from both Con­gress and the courts over his greed. The re­sult: a life­time ban from the phar­ma in­dus­try and a $65 mil­lion fine.
Now, the Fed­er­al Trade Com­mis­sion said to­day in a court fil­ing in the south­ern dis­trict of New York that Shkre­li is vi­o­lat­ing that ban by fail­ing to pay his fine and by form­ing a new com­pa­ny, called "Drug­like, Inc.," which claims to be in­volved in "ear­ly stage drug dis­cov­ery."
The re­sponse from the FTC fol­lows a fed­er­al judge in New York's de­ci­sion in Feb­ru­ary to up­hold the life­time in­dus­try ban placed on Shkre­li af­ter the ex-"Phar­ma Bro" ap­pealed the de­ci­sion. That or­der re­quires Shkre­li to pro­vide com­pli­ance re­ports and oth­er doc­u­ments to show that he's ad­her­ing to this life­time ban.
Shkre­li and his lawyers large­ly ob­ject­ed to the scope of the ban, ar­gu­ing it was too vague and bur­den­some. The court, how­ev­er, es­sen­tial­ly pre­vent­ed Shkre­li from mak­ing any pub­lic state­ments about the phar­ma in­dus­try at all.
But the FTC says he still isn't in com­pli­ance with that or­der and the com­mis­sion is ask­ing the court to now or­der him to sub­mit a com­plete com­pli­ance re­port with­in 10 days of the court's de­ci­sion, pro­vide the FTC with ac­cess to all rel­e­vant doc­u­ments or copies of all rel­e­vant doc­u­ments pre­vi­ous­ly re­quest­ed by the FTC, and to sit for an in­ter­view with­in three weeks.
Shkre­li down­played the fil­ing in his newslet­ter on Sun­day:
My lawyers and I missed a dead­line to file a rou­tine up­date with the FTC and sched­ule a meet­ing. That will be done. I'm not in con­tempt and won't be 'in trou­ble' over this. Mea cul­pa. It turns out some peo­ple on my team were sick dur­ing the re­sponse pe­ri­od and there was some tele­phone tag. To­tal non-event, but don't tell that to the me­dia who in­sists this is some­how 'news'.
Ed­i­tor's note: Ar­ti­cle up­dat­ed with Shkre­li's com­ment.