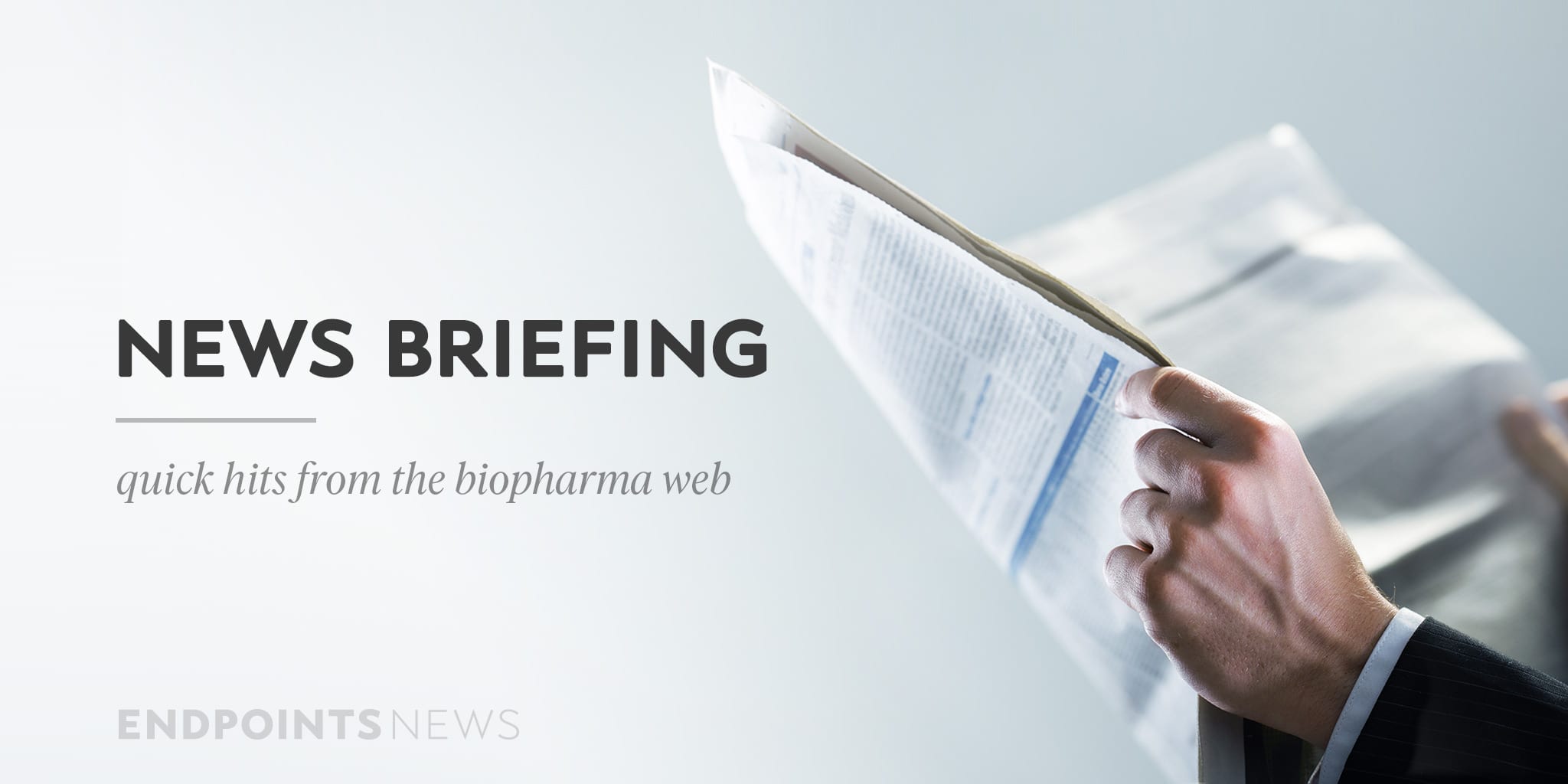 Mer­ck gets a PDU­FA date for its chron­ic cough con­tender; Mor­phic shares sky­rock­et on the heels of PhI da­ta roll­out in IBD
Mer­ck should know be­fore the end of this year whether or not the FDA will ap­prove its drug gefapix­ant for chron­ic cough. The reg­u­la­tor has set a PDU­FA date of Dec. 21 for the drug, giv­ing the phar­ma gi­ant a reg­u­lar re­view for a close­ly watched de­vel­op­ment pro­gram.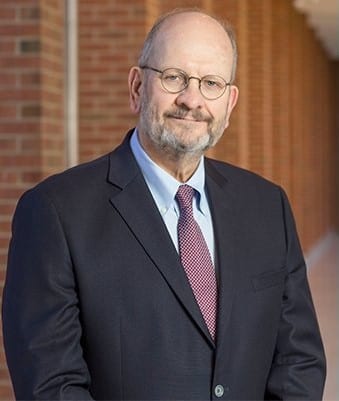 Roy Baynes
Gefapix­ant is the leader among a group of P2X3 re­cep­tor an­tag­o­nists that are rac­ing to com­pete for a share of this pro­gram. That's one rea­son why the agency has in­formed Mer­ck that it plans to hold an ad­vi­so­ry com­mit­tee for the re­view.
Mer­ck's Roy Baynes has de­scribed this one as an­oth­er "pipeline in a prod­uct," but it's no shoo-in. The drug hit sta­tis­ti­cal sig­nif­i­cance on risk re­duc­tion, but in­ves­ti­ga­tors al­so flagged high dropout rates due to ad­verse events in the drug arm. So even with an OK, the phar­ma gi­ant could soon face ri­vals an­gling for bet­ter ef­fi­ca­cy and a stronger safe­ty pro­file.
Bay­er and Sh­iono­gi have com­pet­i­tive pro­grams in the clin­ic, but the chief ri­val right now is Bel­lus, though BLU-5937 failed a Phase II tri­al. That drug is now in an adap­tive Phase IIb. — John Car­roll
Mor­phic shares soar af­ter Phase I read­out for nov­el in­hibitor in IBD
On Mon­day, Waltham, MA-based Mor­phic Ther­a­peu­tics un­veiled Phase I proof-of-con­cept da­ta for its oral α4β7 in­te­grin in­hibitor MORF-057 in IBD. Turns out in­vestors like that da­ta — a lot.
Mor­phic $MORF was trad­ing up about 90% ear­ly Mon­day morn­ing on the heels of the news, putting the biotech's shares in the range of $70.
In the three high­est dose co­horts of MORF-057's Phase I pro­gram, the drug showed a mean re­cep­tor oc­cu­pan­cy of 95%, Mor­phic said, of­fer­ing hope that the drug can suf­fi­cient­ly "sat­u­rate" the α4β7 in­te­grin.
Mor­phic is plan­ning a Phase II study based on the ear­ly-stage re­sults in ul­cer­a­tive col­i­tis. Mean­while, the biotech is run­ning a con­cur­rent food-ef­fect study. — Kyle Blanken­ship
Chi­nook hands over up­front pay­ment to launch CKD deal with Evotec
Cana­da's Chi­nook Ther­a­peu­tics has inked a dis­cov­ery and de­vel­op­ment deal with Evotec on new drugs for chron­ic kid­ney dis­ease.
In the deal the Eu­ro­pean CRO is gain­ing an undis­closed up­front pay­ment, re­search funds and more as Evotec's team starts the hunt for new drugs.
"CKD is a col­lec­tive term for a va­ri­ety of dis­eases that cause a grad­ual loss of kid­ney func­tion. The di­ver­si­ty in the un­der­ly­ing caus­es makes this area es­pe­cial­ly fa­vor­able for da­ta-dri­ven and sys­tem­at­i­cal­ly per­son­al­ized ap­proach­es," said Cord Dohrmann, the CSO of Evotec. "By lever­ag­ing our com­ple­men­tary plat­forms, Evotec and Chi­nook have the best pos­si­ble start­ing po­si­tion to tack­le par­tic­u­lar rare forms of CKD with the goal to de­vel­op dis­ease-mod­i­fy­ing ther­a­peu­tics for un­der­served pa­tient pop­u­la­tions."
Back last sum­mer Chi­nook ex­e­cut­ed a re­verse merg­er with the strug­gling Aduro to get on­to Nas­daq. The biotech raised more than $100 mil­lion to go along with the merg­er. — John Car­roll
Ox­u­lar nets $37M to ad­vance once-a-year eye dis­ease treat­ments
British biotech Ox­u­lar Lim­it­ed com­plet­ed a new $37 mil­lion fund­ing round it hopes to use to fi­nance clin­i­cal tri­als.
The cash will go to­ward Phase II stud­ies be­gin­ning lat­er this year to eval­u­ate the pro­gram OXU-001 for the treat­ment of DME, which Ox­u­lar says is the lead­ing cause of blind­ness in young adults in de­vel­oped coun­tries. Promi­nent Eu­ro­pean VC firm For­bion led the round.
Giv­en that a key chal­lenge for these pa­tients is re­peat­ed clin­i­cal vis­its, Ox­u­lar has de­vel­oped OXU-001 to be a sus­tained-re­lease for­mu­la­tion of dex­am­etha­sone that can pro­vide up to 12 months of treat­ment fol­low­ing a sin­gle dose.
Some of the funds will al­so go to­ward a Phase II study for a sep­a­rate can­di­date in retinoblas­toma. Pro­grams for uveal melanoma and age-re­lat­ed mac­u­lar de­gen­er­a­tion and di­a­bet­ic retinopa­thy will al­so be prepped for IND sub­mis­sions. — Max Gel­man
Rea­ta shoots for fast re­view of its first NDA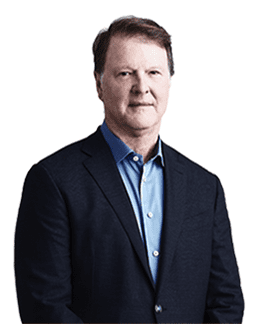 War­ren Huff
Af­ter a years-long clin­i­cal quest, Plano, TX-based Rea­ta has filed an NDA in search of an ap­proval for bar­dox­olone in Al­port syn­drome.
The biotech's CEO, War­ren Huff, adds that they're shoot­ing for pri­or­i­ty re­view sta­tus in an at­tempt to short­en the FDA's han­dling of the NDA by 4 months. This ap­pli­ca­tion marks Rea­ta's first for­mal shot at an FDA ap­proval.
In an up­date, Rea­ta al­so not­ed plans to re­vise an­oth­er clin­i­cal study that had been paused due to the pan­dem­ic.
We are plan­ning to amend the FAL­CON pro­to­col to in­crease the tar­get en­roll­ment from 300 pa­tients to a to­tal of 550 pa­tients. With the planned in­crease in an­tic­i­pat­ed en­roll­ment, we ex­pect to com­plete en­roll­ment in FAL­CON by the end of 2021.
— John Car­roll