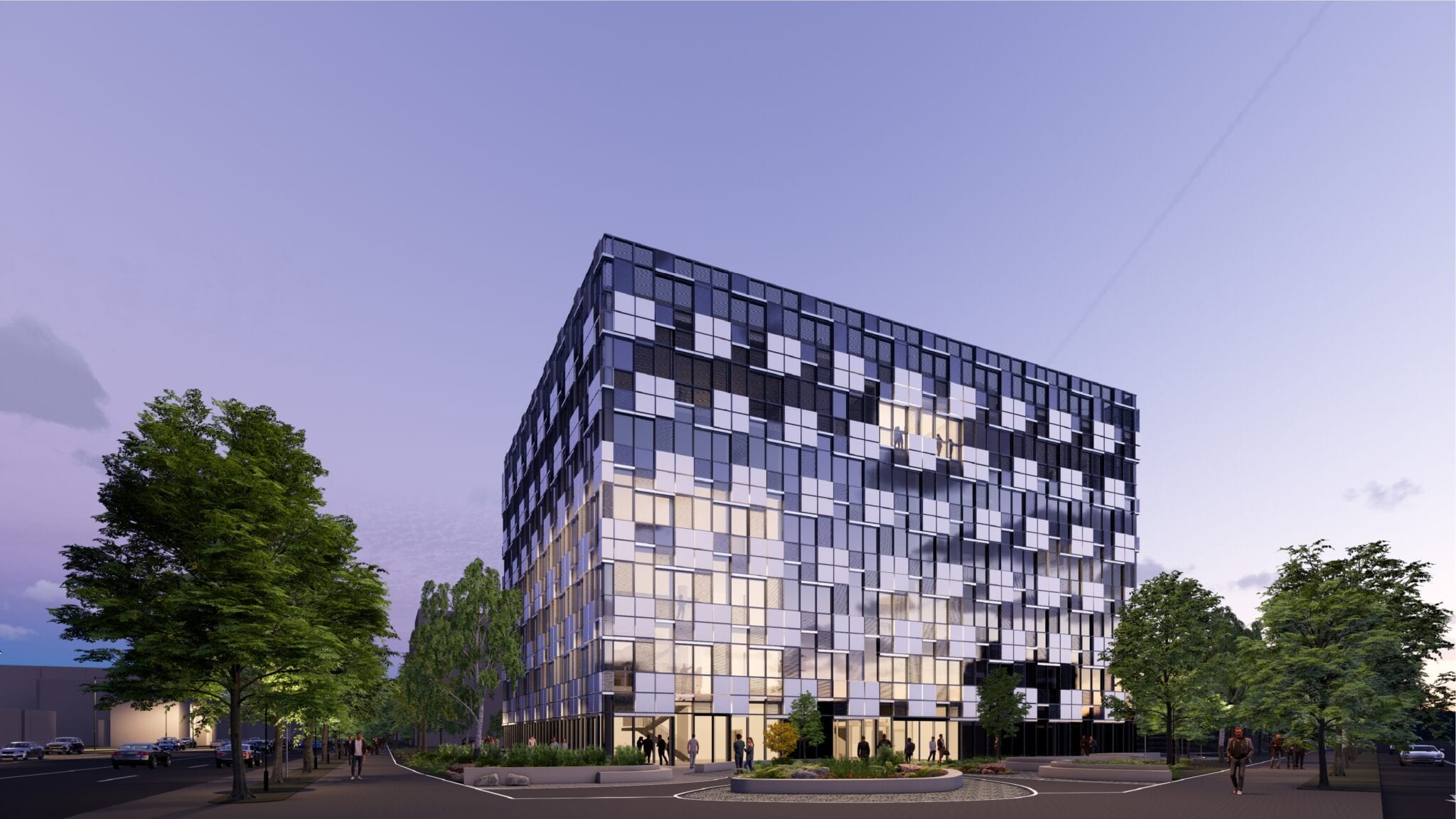 Rendition of the new learning center (Credit: Merck KGaA)
Mer­ck KGaA for­ti­fies its 'site of the fu­ture' with $319M re­search, staff train­ing cen­ters
Every­thing be­gan in 1668, in Darm­stadt, Ger­many — so goes Mer­ck KGaA's de­scrip­tion of its glob­al head­quar­ters. And the con­glom­er­ate has been clear that it's not go­ing any­where else, un­veil­ing plans in 2019 to lav­ish $1.18 bil­lion on the site over the com­ing years.
Mer­ck KGaA has just mapped out an­oth­er sub­stan­tial chunk of that in­vest­ment pack­age.
The next stage in­volves pour­ing $319 mil­lion in­to two new in­sti­tu­tions: a trans­la­tion­al sci­ence cen­ter for sci­en­tists in its health­care busi­ness unit, as well as a new learn­ing cen­ter to on­board new em­ploy­ees.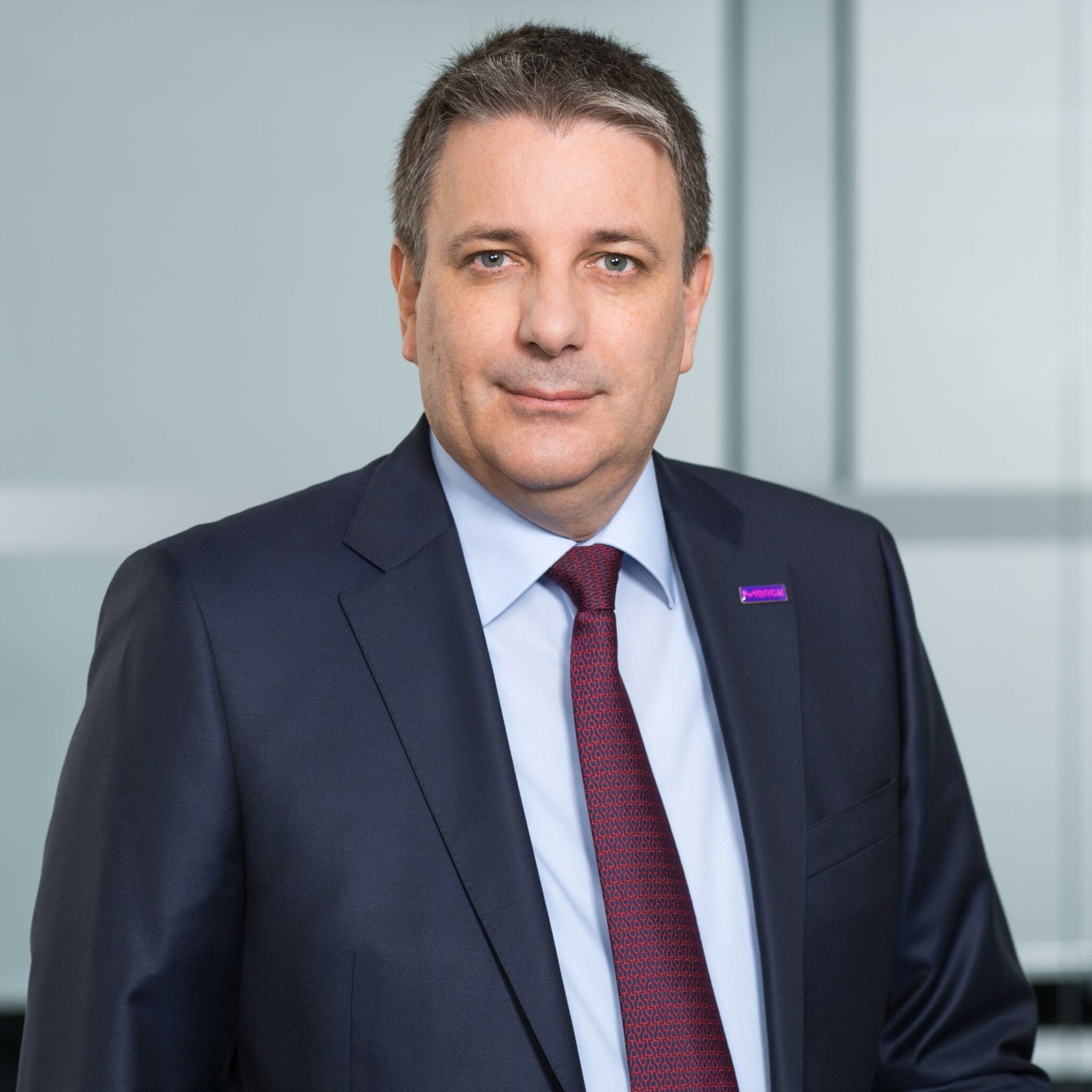 Kai Beck­mann
"Darm­stadt is our site of the fu­ture," said Kai Beck­mann, CEO of Mer­ck KGaA's elec­tron­ics sec­tor that is in charge of the site. "With these in­vest­ments, we are un­der­scor­ing the strate­gic im­por­tance of the site and our fo­cus on sus­tain­abil­i­ty and in­no­v­a­tive ways of work­ing."
Mer­ck KGaA has been on a bit of an ag­gres­sive spend­ing spree. On top of ex­pan­sions at R&D and man­u­fac­tur­ing sites in Japan and France, the com­pa­ny has snapped up a CD­MO in ef­forts to boost its mR­NA pro­duc­tion ca­pac­i­ty and pre­pare for new­ly pent-up de­mand amid Covid-19. That's not to men­tion the pacts with F-star, De­bio­pharm and oth­er biotechs de­signed to pol­ish a check­ered record on the drug de­vel­op­ment front.
For a price tag of $236 mil­lion, the new trans­la­tion sci­ence cen­ter can house more than 500 re­searchers, who will have ac­cess to "a café, a lec­ture hall, in vit­ro lab­o­ra­to­ries in­clud­ing a cell bank, as well as a mod­ern and flex­i­ble knowl­edge en­vi­ron­ment" as they work on "iden­ti­fi­ca­tion of dis­ease bio­mark­ers to the de­vel­op­ment of tar­get­ed ther­a­pies."
The re­search fa­cil­i­ty, like oth­er new parts of the Darm­stadt cam­pus, is ex­pect­ed to be com­plet­ed by 2025.
The rest of the mon­ey goes to a new build­ing, com­plete with lab­o­ra­to­ries, sem­i­nar rooms and work­shops, that will house all vo­ca­tion­al train­ing. Cur­rent­ly, Mer­ck KGaA's vo­ca­tion­al train­ing de­part­ment has 50 em­ploy­ees — and they are the ones tasked with prepar­ing the com­pa­ny's 600 ap­pren­tices for their even­tu­al as­sign­ments.
They should be able to move in around 2024, ac­cord­ing to the com­pa­ny.