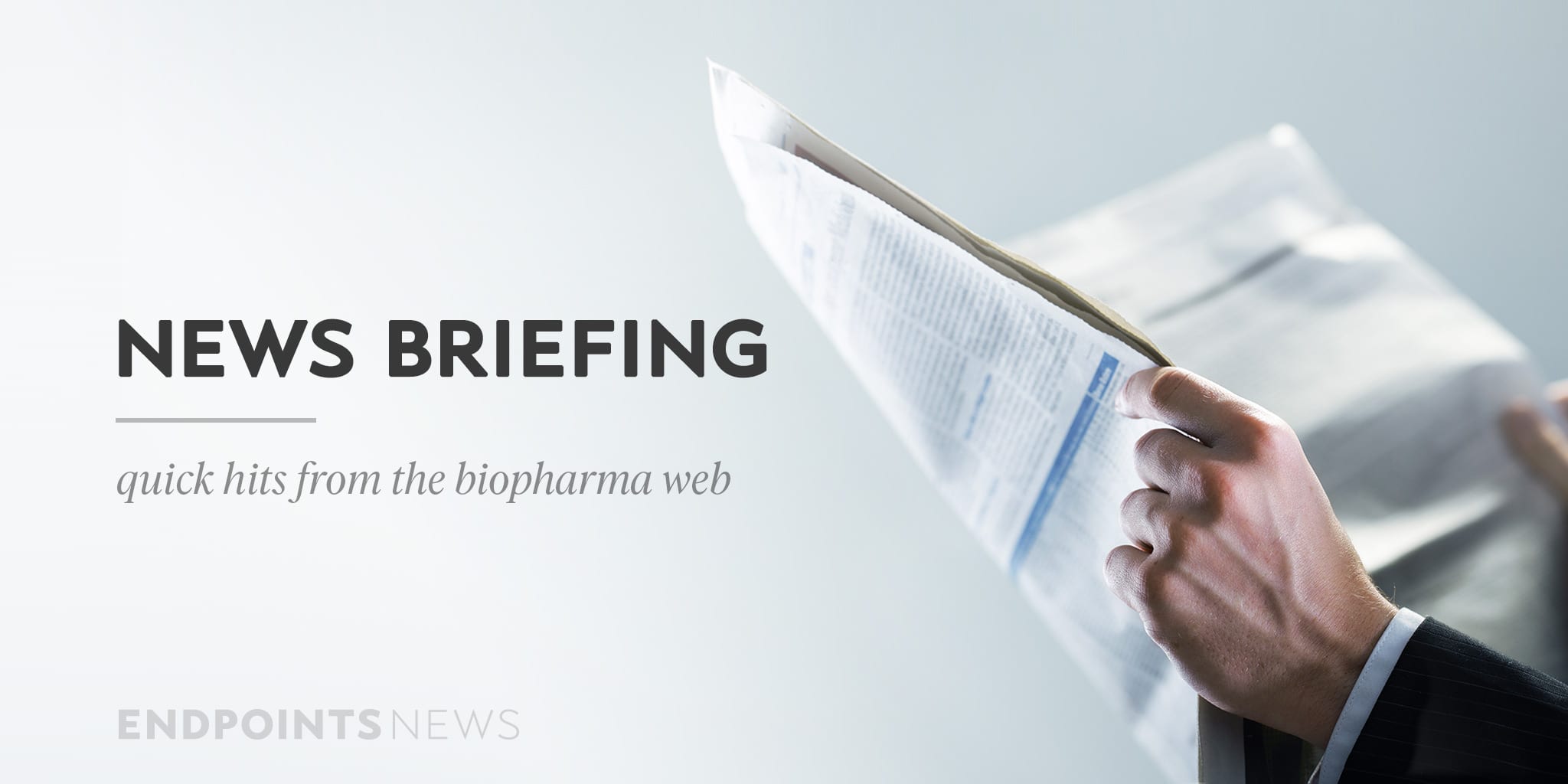 Mer­ck­'s wom­en's health spin­out snags mid-stage can­di­date for preterm birth; Keytru­da nails down TNBC ap­proval af­ter March CRL
Near­ly two months af­ter spin­ning out from Mer­ck, women's health busi­ness Organon has struck its first half-bil­lion-dol­lar deal.
Organon $OGN has promised $25 mil­lion up­front and an­oth­er $475 mil­lion in biobucks for world­wide rights to ebopiprant, Ob­sE­va's in­ves­ti­ga­tion­al treat­ment for preterm la­bor. Ebopiprant, a se­lec­tive prostaglandin F2α (PGF2α) re­cep­tor an­tag­o­nist, was orig­i­nal­ly li­censed from Mer­ck KGaA in 2015. The can­di­date works by re­duc­ing in­flam­ma­tion and uter­ine con­trac­tions.
"This de­vel­op­ment-stage as­set is be­ing stud­ied in one of the most cru­cial un­met needs for women glob­al­ly," Organon CEO Kevin Ali said in a state­ment. There are cur­rent­ly no ap­proved drugs for the acute treat­ment of preterm la­bor in the US.
Back in No­vem­ber, Ob­sE­va said ebopiprant re­duced the de­liv­ery of preg­nan­cies (not in­clud­ing twin preg­nan­cies) by 55% at 48 hours when ad­min­is­tered with atosi­ban (the ex-US stan­dard of care), com­pared to atosi­ban alone. Over­all, 12.5% of women in the treat­ment arm de­liv­ered ba­bies with­in 48 hours of start­ing treat­ment, com­pared to 21.8% in the place­bo arm, Ob­sE­va said of the Phase IIa tri­al.
"The in­ci­dence of ma­ter­nal, fe­tal and neona­tal ad­verse events were com­pa­ra­ble be­tween sub­jects in the ebopiprant group and the place­bo group," the com­pa­ny said.
Organon of­fi­cial­ly spun out from Mer­ck on June 3 with a port­fo­lio of more than 60 med­i­cines, in­clud­ing Nex­planon, its long-ac­tive re­versible con­tra­cep­tive. Nex­planon is one of the top hor­mon­al con­tra­cep­tives in the coun­try, ac­cord­ing to IQVIA da­ta, and grew at an an­nu­al com­pound growth rate of 9% be­tween 2014 and 2019. — Nicole De­Feud­is
Keytru­da nails down TNBC ap­proval af­ter March CRL
Mer­ck's block­buster check­point in­hibitor Keytru­da has won an­oth­er FDA ap­proval, this time in a line of triple-neg­a­tive breast can­cer.
Reg­u­la­tors hand­ed down the green­light for the treat­ment of pa­tients with high-risk ear­ly-stage TNBC in com­bi­na­tion with chemo, as neoad­ju­vant and then con­tin­ued as a sin­gle agent as ad­ju­vant treat­ment af­ter surgery. The thumbs up marks the 30th in­di­ca­tion for which the Keytru­da is ap­proved in the US, Mer­ck said.
Ad­di­tion­al­ly, the FDA con­vert­ed the Keytru­da-chemo com­bo ac­cel­er­at­ed ap­proval in lo­cal­ly re­cur­rent un­re­sectable or metasta­t­ic TNBC for tu­mors ex­press­ing PD-L1 to full ap­proval.
The TNBC ap­proval comes af­ter the FDA hand­ed Mer­ck a rare CRL for Keytru­da back in March, af­ter an ad­comm unan­i­mous­ly vot­ed to rec­om­mend wait­ing for more da­ta for the study in ques­tion. Ad­vis­ers and reg­u­la­tors point­ed to­ward con­cerns over the tri­al's event-free sur­vival pri­ma­ry end­point over place­bo, say­ing re­searchers hadn't watched pa­tients long enough af­ter treat­ment to de­ter­mine EFS and OS.
But a few weeks lat­er, Mer­ck claimed a win in the study af­ter claim­ing it reached the in­ter­im analy­sis check­point. The tri­al, known as KEYNOTE-522, met its dual pri­ma­ry end­points of event-free sur­vival and patho­log­i­cal com­plete re­sponse. — Max Gel­man