Mereo re­verse merges with a flail­ing On­coMed and preps for a back flip on­to Nas­daq
Long af­ter the bright lights had dimmed and the mar­quee part­ners had large­ly slipped away from On­coMed $OMED, the Cal­i­for­nia biotech has one last role to play.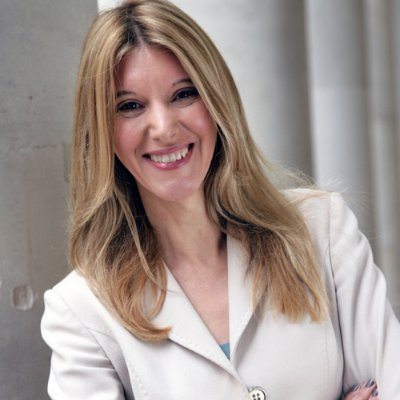 Denise Scots-Knight
The com­pa­ny, with a mar­ket cap that had dwin­dled to less than cash, has be­come a re­verse merg­er ve­hi­cle for the UK's Mereo, which will now do a back flip on­to Nas­daq as the mar­ket re­mains tur­bu­lent. Mereo — which is list­ed on the Lon­don ex­change, some­thing of a back­wa­ter these days — had tak­en a shot at a US IPO in bet­ter days, though, drop­ping out of the queue last spring.
In prepa­ra­tion for the re­verse merg­er, On­coMed is shed­ding every­thing but a core group of staffers to main­tain op­er­a­tions un­til Mereo can com­plete the deal, with a "sig­nif­i­cant re­duc­tion in its work­force."
This is the lat­est in a se­ries of re­verse merg­ers us­ing the shell of near-dead com­pa­nies. Ar­sa­nis opened its doors to X4 re­cent­ly, with Edge Ther­a­peu­tics and Bioblast play­ing sim­i­lar roles.
Mereo — helmed by Denise Scots-Knight — will be left in to­tal con­trol, with a plan to try and coax sup­port from the in­vest­ment com­mu­ni­ty as it jet­ti­sons On­coMed's re­main­ing lead drug.
Their state­ment:
Dur­ing 2019 we con­tin­ue to ex­pect sev­er­al val­ue in­flec­tion points, in­clud­ing da­ta from our Phase 2b dose rang­ing study for BPS-804 for os­teo­ge­n­e­sis im­per­fec­ta and da­ta from our Phase 2 dose rang­ing study for MPH-966 for al­pha-1 an­tit­rypsin de­fi­cien­cy both be­ing run in the US and Eu­rope. Along­side these mile­stones, we are al­so pro­gress­ing part­ner­ing dis­cus­sions for our oth­er two prod­ucts, BCT-197 for acute ex­ac­er­ba­tions of COPD and BGS-649 for hy­pog­o­nadotrop­ic hy­pog­o­nadism. We al­so in­tend to be­gin part­ner­ing dis­cus­sions for On­coMed's navi­cix­izum­ab pro­gramme, which has gen­er­at­ed en­cour­ag­ing clin­i­cal da­ta in ovar­i­an can­cer that should guide fur­ther clin­i­cal de­vel­op­ment.
Cel­gene ev­i­dent­ly re­tains one last op­tion on an On­coMed drug. Two months ago Cel­gene cut loose from navi­cix­izum­ab as On­coMed strug­gled to sur­vive.