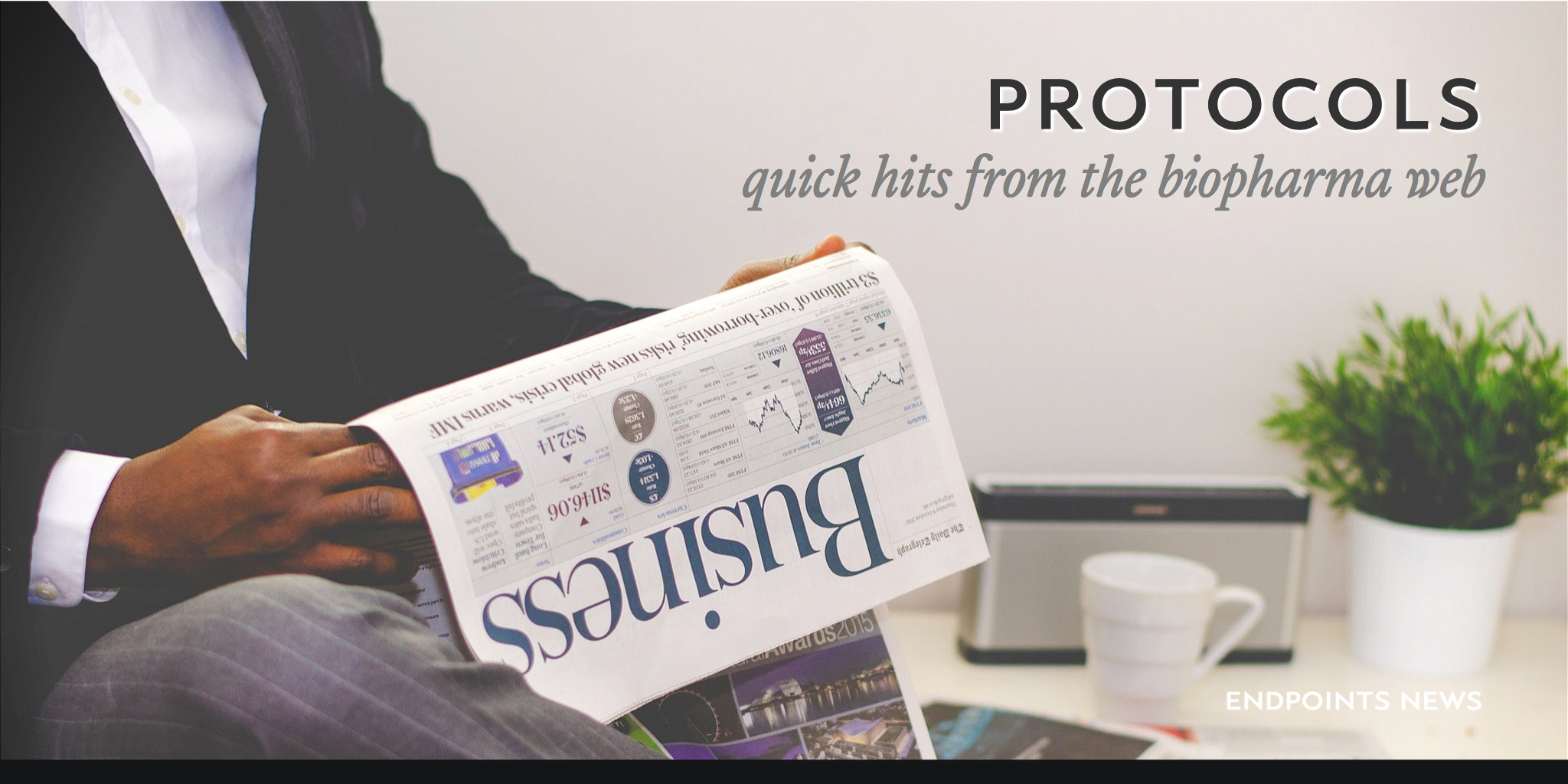 Min­er­va suf­fers an­oth­er CNS de­feat; Eli Lil­ly wins OK for tau-based Alzheimer's di­ag­nos­tic
→ Months af­ter a de­press­ing end to Min­er­va Neu­ro­sciences' quest to de­vel­op a de­pres­sion drug, the Waltham, Mass­a­chu­setts-based drug de­vel­op­er un­veiled more bad news as its lead ex­per­i­men­tal com­pound — rolu­peri­done — failed to suc­ceed in a late-stage schiz­o­phre­nia study. The Achilles heel of many a CNS fail­ure reared its ug­ly head again: the dread­ed larg­er-than-life place­bo ef­fect. But com­pa­ny chief Rémy Luthringer isn't throw­ing in the tow­el just yet.
"Even though this study didn't achieve its pri­ma­ry and key sec­ondary end­points, pri­mar­i­ly due to a larg­er than ex­pect­ed place­bo ef­fect at Week 12, re­sults ob­tained with the 64 mg dose in­clud­ing the ear­ly on­set of ef­fect and func­tion­al im­prove­ment … sug­gest rolu­peri­done mer­its con­tin­ued in­ves­ti­ga­tion for the treat­ment of pri­ma­ry neg­a­tive symp­toms," he said in a state­ment.
→ There may be lit­tle suc­cess in ad­vanc­ing ther­a­peu­tics to fight Alzheimer's dis­ease, but there is some en­cour­ag­ing news on the di­ag­nos­tics front. On Fri­day, Eli Lil­ly said it had se­cured FDA ap­proval for the first ra­dioac­tive di­ag­nos­tic agent de­signed to es­ti­mate the den­si­ty and dis­tri­b­u­tion of ag­gre­gat­ed tau neu­rofib­ril­lary tan­gles (NFTs) in adult pa­tients with cog­ni­tive im­pair­ment who are be­ing eval­u­at­ed for Alzheimer's dis­ease. Un­til now, this in­for­ma­tion was could on­ly be gauged at au­top­sy.
→ In re­sponse to Melin­ta's su­pe­ri­or of­fer to ac­quire Tetraphase and its mar­ket­ed an­tibi­ot­ic Xer­a­va, Acel­Rx has sweet­ened up its pro­pos­al. The new deal would con­sist of both Acel­Rx stock and a con­tin­gent val­ue right (CVR), with the to­tal up­front val­ued at around $37 mil­lion. It marks a big jump from the orig­i­nal of­fer of around $14.5 mil­lion — if still low­er than Melin­ta's pro­pos­al to pay $34 mil­lion in cash plus $16 mil­lion worth of CVRs.
→ Last year, Zaf­gen put them­selves up for sale. The FDA placed the com­pa­ny un­der a clin­i­cal hold af­ter de­ter­min­ing their drug was like­ly to cause car­dio­vas­cu­lar prob­lems, and when Zaf­gen's own an­i­mal da­ta told them that fear wasn't go­ing away, they de­ter­mined it was time to move on. To­day that sale is com­plete. The com­pa­ny opt­ed to re­verse merge with Chon­dr­i­al Ther­a­peu­tics – a biotech de­vel­op­ing a drug for the rare, pro­gres­sive dis­or­der Friedre­ich's atax­ia — and form Lari­mar Ther­a­peu­tics. The new com­pa­ny has ac­cess to the $40 mil­lion Zaf­gen had left on its bal­ance sheet, plus an in­jec­tion of $80 mil­lion in a round led by Cowen. Their lead can­di­date is now in Phase I.