Mit­subishi Tan­abe wins the race to snag the first new ALS drug OK in more than 20 years
Af­ter be­ing re­cruit­ed by the FDA, Mit­subishi Tan­abe has won the agency's ap­proval to start sell­ing edar­avone as a new treat­ment for ALS — the first new drug for this lethal dis­ease in more than two decades and on­ly the sec­ond now avail­able to pa­tients.
Reg­u­la­tors asked the Japan­ese phar­ma com­pa­ny to file the drug for ALS af­ter its ap­proval in Ko­rea and Japan. The drug — which has al­so been sold for acute is­chemic stroke for years in Japan — will now hit the mar­ket as Rad­i­ca­va.
For a short time at least, a new sub­sidiary group set up to sell the drug will have a clear crack at a mar­ket that was slat­ed to shrink as the sole brand­ed ALS drug lost rev­enue to gener­ics. The last new ther­a­py, Ri­lutek (rilu­zole) from Sanofi, ar­rived in the US in the mid-90s, un­der­scor­ing just how dif­fi­cult this dis­ease has been to tack­le in the clin­ic.
Rad­i­ca­va is no cure. Pa­tients con­tin­ued to de­cline in the 167-pa­tient study re­viewed by the FDA, but they weren't so quick to lose their abil­i­ty to func­tion. And in a twist, it ar­rives af­ter reg­u­la­tors asked the phar­ma com­pa­ny to file for an OK.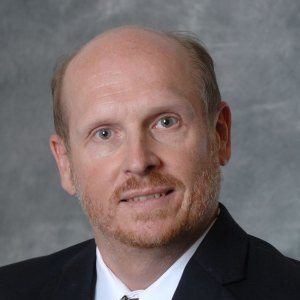 Er­ic Bast­ings, FDA CDER
"Af­ter learn­ing about the use of edar­avone to treat ALS in Japan, we rapid­ly en­gaged with the drug de­vel­op­er about fil­ing a mar­ket­ing ap­pli­ca­tion in the Unit­ed States," said Er­ic Bast­ings, deputy di­rec­tor of the Di­vi­sion of Neu­rol­o­gy Prod­ucts in the FDA's Cen­ter for Drug Eval­u­a­tion and Re­search. "This is the first new treat­ment ap­proved by the FDA for ALS in many years, and we are pleased that peo­ple with ALS will now have an ad­di­tion­al op­tion."
The com­pa­ny hasn't for­mal­ly dis­trib­uted da­ta on the drug, that's com­ing up at a sci­en­tif­ic con­fer­ence lat­er in the year, but re­searchers have not­ed that pa­tients tak­ing a 60 mg dose of the drug de­clined at a rate rough­ly a third slow­er than the place­bo arm, com­par­ing them to base­line on the re­vised ALS Func­tion­al Rat­ing Scale.
Neil A. Shnei­der, di­rec­tor of the Eleanor and Lou Gehrig ALS Cen­ter at Co­lum­bia Uni­ver­si­ty Med­ical Cen­ter, told The New York Times that the "ef­fect is mod­est but sig­nif­i­cant."
Mit­subishi Tan­abe is plan­ning to go af­ter the mar­ket with a price of $1,086 per in­fu­sion and an an­nu­al list price of $145,524, which could pose some trou­ble for the phar­ma com­pa­ny. In ad­di­tion to the high cost and lim­it­ed ben­e­fits, Shnei­der and oth­ers in the field are none too hap­py about the risks posed to pa­tients who will need to keep an IV line left in place for their in­fu­sions, rais­ing the risk of in­fec­tion.
In the mean­time, there are at least two oth­er biotechs look­ing to make their mark in the field. Cy­to­ki­net­ics is one, with a late-stage drug called tirasem­tiv. AB Sci­ence's AB-1010, an oral ty­ro­sine ki­nase in­hibitor, was filed for an ap­proval in Eu­rope last fall.