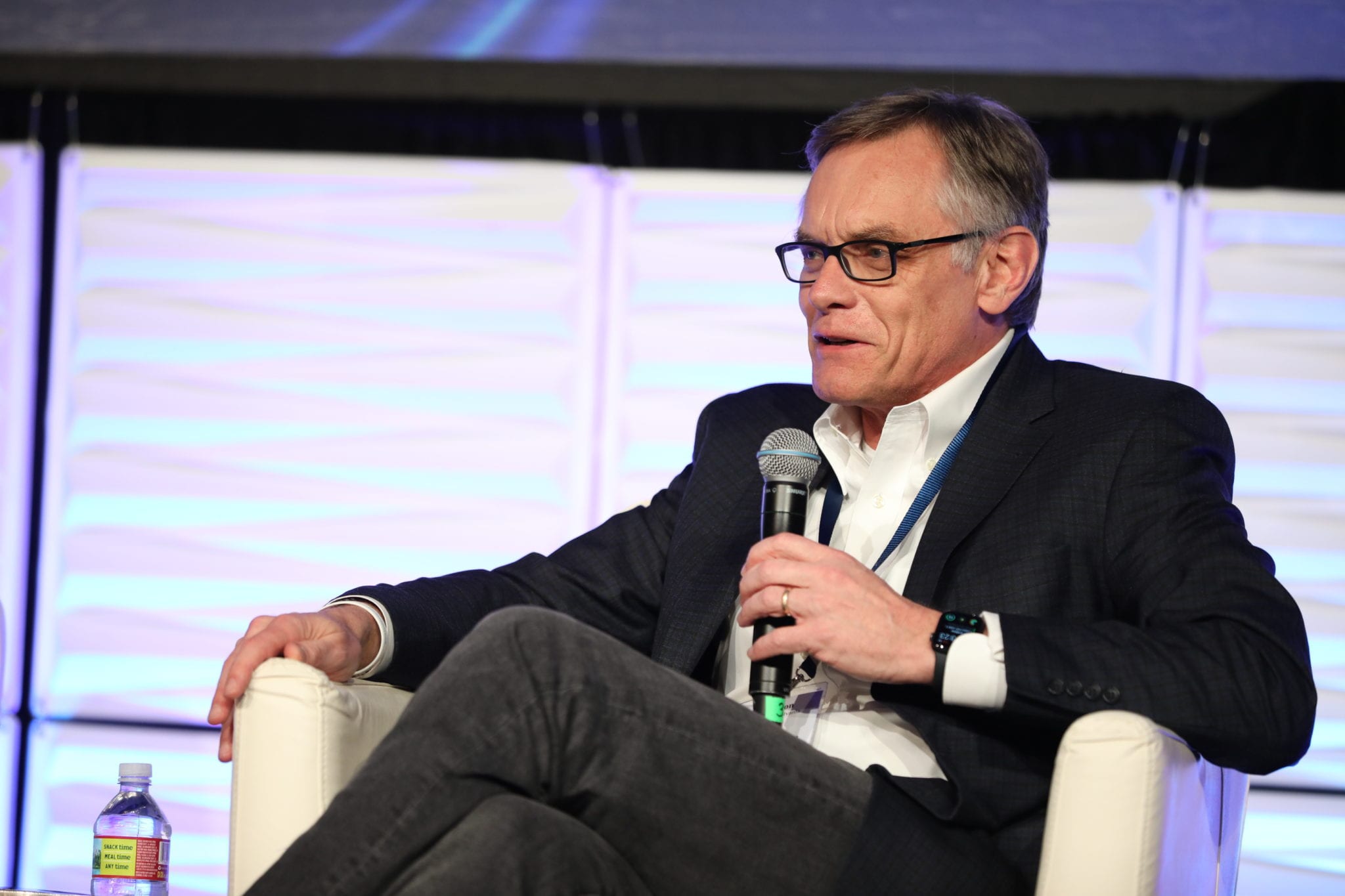 Jim Wilson (WuXi Global Forum at JPM20)
Mod­er­na sur­faces as the first part­ner for Jim Wilson's rare dis­ease non­prof­it, do­nat­ing an mR­NA pro­gram at no cost
A week af­ter Jim Wil­son and Alex Kar­nal de­buted their Tachi Ya­ma­da-in­spired non­prof­it aimed at treat­ing ul­tra-rare dis­eases, the part­ner pro­vid­ing the In­sti­tute for Life Chang­ing Med­i­cines with its first pipeline pro­gram has emerged from the shad­ows.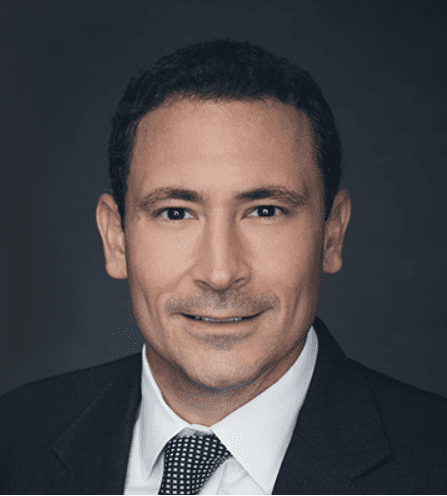 Alex Kar­nal
Mod­er­na jumped in­to the spot­light Tues­day, an­nounc­ing it had do­nat­ed an mR­NA-based ther­a­py for Crigler-Na­j­jar syn­drome free of charge. In a press re­lease, CEO Stéphane Ban­cel said Mod­er­na would have had to charge a for­tune if the com­pa­ny had gone on to de­vel­op it for prof­it giv­en the ul­tra-rare na­ture of the dis­ease.
But that's ex­act­ly the kind of pro­gram IL­CM wants, Kar­nal told End­points News.
"They share our recog­ni­tion that there's a mar­ket fail­ure in the for-prof­it world lead­ing to Crigler-Na­j­jar pa­tients be­ing left be­hind," Kar­nal said of Mod­er­na. "It's un­der­stand­able from an eco­nom­ic per­spec­tive for that to hap­pen … it speaks to the mar­ket to­day where these amaz­ing tech­nolo­gies are not read­i­ly avail­able for the peo­ple who need them."
The can­di­date is called mR­NA-3351, and Wil­son says it orig­i­nal­ly emerged from a part­ner­ship he had with Alex­ion sev­er­al years ago. Alex­ion ul­ti­mate­ly ex­it­ed the mR­NA space and gave the full slate of pro­grams to Mod­er­na, with whom Wil­son con­tin­ued the col­lab­o­ra­tion.
What piqued Wil­son's in­ter­est here was the use of an mR­NA ther­a­py in the event of an acute cri­sis. Crigler-Na­j­jar pa­tients tend to need about 12 hours of pho­tother­a­py every day, large­ly char­ac­ter­ized by sleep­ing un­der bright blue lights, in or­der not to de­vel­op jaun­dice. Some­times, if a pa­tient gets less of the ther­a­py than need­ed, emer­gency in­ter­ven­tion may be need­ed.
The In­sti­tute's new pro­gram can step in here, Wil­son says, as one po­ten­tial ap­pli­ca­tion could be to stock phar­ma­cies with an ap­proved drug, al­low­ing pa­tients to re­ceive treat­ment should the need arise. If pa­tients al­so need to trav­el long dis­tances on a plane, or through an­oth­er method where bring­ing along their pho­tother­a­py beds is cum­ber­some, they can head to the phar­ma­cy ahead of time and not have to wor­ry about their dis­ease.
"This would be in the phar­ma­cy of hos­pi­tals or avail­able quick­ly in stores, and if a pa­tient gets in trou­ble or re­quires a ma­jor surgery or needs to trav­el, they get their in­fu­sion and they would then be main­tained on their stan­dard of care, which is blue lights," Wil­son said.
The oth­er use Wil­son en­vi­sions for the drug is as a main­te­nance ther­a­py, re­plac­ing the blue lights al­to­geth­er. Da­ta from the pro­gram have shown in mouse mod­els the ther­a­py could prove ef­fec­tive for al­most three weeks, he said, pos­si­bly al­low­ing pa­tients to vis­it a clin­ic at about the same rate.
Kar­nal al­so shed some more light on the pri­or­i­ty re­view vouch­er sys­tem the In­sti­tute will uti­lize to bring in funds. The non­prof­it plans on rais­ing mon­ey to de­vel­op the Crigler-Na­j­jar pro­gram sole­ly through phil­an­thropic do­na­tions, and be­cause the can­di­date has re­ceived the FDA's rare pe­di­atric dis­ease des­ig­na­tion, Mod­er­na and the In­sti­tute are el­i­gi­ble to re­ceive a vouch­er should it be ap­proved.
Whether or not Mod­er­na de­cides to use or pass on the vouch­er, the In­sti­tute will re­ceive funds tied to the val­ue of the PRV or its proxy, which will then be used to bring in more pipeline pro­grams el­i­gi­ble for the same des­ig­na­tion as the Crigler-Na­j­jar treat­ment. Once the In­sti­tute has seen mul­ti­ple ap­provals, it will start sell­ing con­tracts tied to the vouch­ers to con­tin­ue bring­ing in more pro­grams, Kar­nal said, cre­at­ing a cy­cle of "self-sus­tain­ing in­de­pen­dence."
Ul­ti­mate­ly, Kar­nal and Wil­son are hope­ful the Crigler-Na­j­jar pro­gram is just the start of things to come. Wil­son has re­searched this spe­cif­ic dis­ease for a while and be­lieves the tri­al de­sign can win over reg­u­la­tors by us­ing biliru­bin — the com­pound im­pli­cat­ed in jaun­dice — as a bio­mark­er.
"We think there's a good chance we could get the prod­uct reg­is­tered by demon­strat­ing a de­crease in biliru­bin with­out the need for clin­i­cal end­points, as it's as close to a val­i­dat­ed clin­i­cal bio­mark­er as cho­les­terol would be for fa­mil­ial hy­per­c­ho­les­terolemia be­cause it's biliru­bin that ac­tu­al­ly caus­es the tox­i­c­i­ty in the brain," Wil­son said.
"We are poised to be­gin tox­i­col­o­gy stud­ies and sub­mit brief­ing docs as we speak," he added.