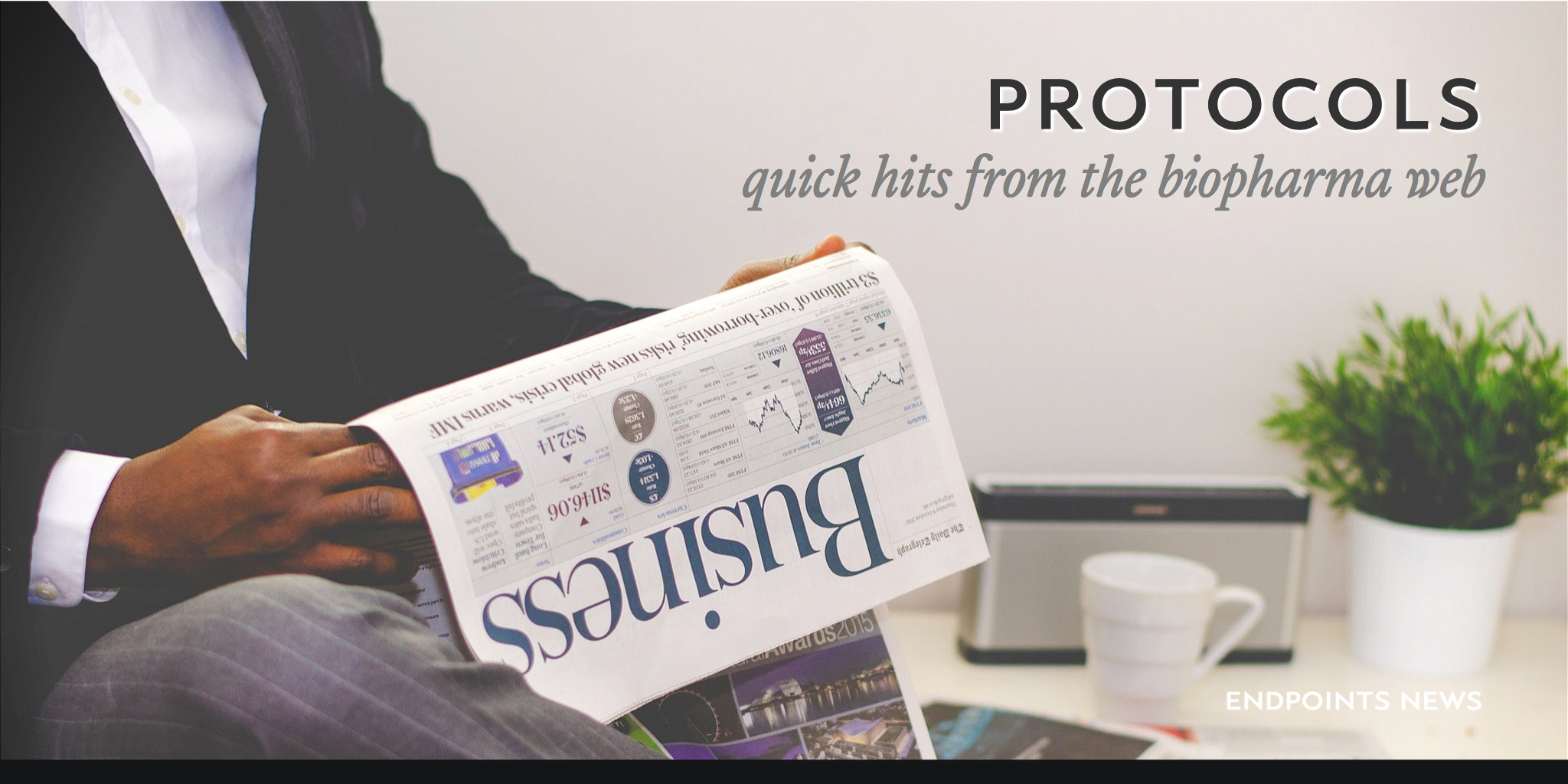 Prof­its sink­ing, My­lan looks to strate­gic al­ter­na­tives; No­vo posts de­press­ing Q2
→ It seems My­lan $MYL can't catch a break. Fol­low­ing a CRL ear­li­er this sum­mer, the com­pa­ny re­port­ed out earn­ings Wednes­day morn­ing for Q2 that dis­ap­point­ed Wall Street. On top of that, My­lan put out a con­cern­ing state­ment to­day that it was eval­u­at­ing a "wide range of strate­gic al­ter­na­tives" be­cause it be­lieves the pub­lic mar­kets are un­der­valu­ing the com­pa­ny.
We be­lieve that the US pub­lic mar­kets con­tin­ue to un­der­ap­pre­ci­ate and un­der­val­ue the dura­bil­i­ty, dif­fer­en­ti­a­tion and strengths of My­lan's glob­al di­ver­si­fied busi­ness, es­pe­cial­ly when com­pared to our peers around the globe. There­fore, while we will con­tin­ue to ex­e­cute on our best-in-class, long-term fo­cused sus­tain­able strat­e­gy, the Board has formed a strate­gic re­view com­mit­tee and is ac­tive­ly eval­u­at­ing a wide range of al­ter­na­tives to un­lock the true val­ue of our one-of-a-kind plat­form. The Board has not set a timetable for its eval­u­a­tion of al­ter­na­tives and there can be no as­sur­ance that any al­ter­na­tive will be im­ple­ment­ed.
The state­ment fol­lows to­day's quar­ter­ly earn­ings, which showed a slight dip from Q2 last year. Ad­just­ed in­come was $1.07 per share on sales of $2.81 bil­lion, while the same quar­ter last year saw $1.10 per share on sales of $2.96 bil­lion.
And in June, My­lan re­port­ed that the FDA had kicked back its copy­cat ver­sion of Ad­vair, again. The com­pa­ny's stock is down 4.6% in pre­mar­ket trad­ing Wednes­day.
→ No­vo Nordisk $NVO had a no­tably down­beat Q2 to re­port to­day, with prof­its slid­ing and the pric­ing fore­cast for the US — where it makes half of its cash — set for stormy. And heavy pres­sure is build­ing to push them even low­er. In its R&D up­date, re­searchers at No­vo say their 26-week Phase II test of three dos­es of their long-act­ing re­com­bi­nant growth hor­mone soma­pac­i­tan failed to sig­nif­i­cant­ly beat out the com­pa­ny's ag­ing Norditropin, with the two low­er dos­es ac­tu­al­ly per­form­ing worse. The three drug arms hit av­er­age growth rates of 8.0 cm, 10.9 cm and 12.9 cm, out­lin­ing a dose re­sponse, as com­pared to 11.4 cm for dai­ly Norditropip. The Q2 sum­ma­ry, though, goes on to record that it's plan­ning to push on in­to Phase III, ap­par­ent­ly ready to lean on the pre­ferred dos­ing strat­e­gy over any sig­nif­i­cant im­prove­ment in growth as it preps for a life cy­cle re­place­ment to its es­tab­lished ther­a­py.