Mys­tery biotech Em­maus grabs ground­break­ing FDA pan­el back­ing for sick­le cell drug — af­ter qui­et­ly scrap­ping $225M deal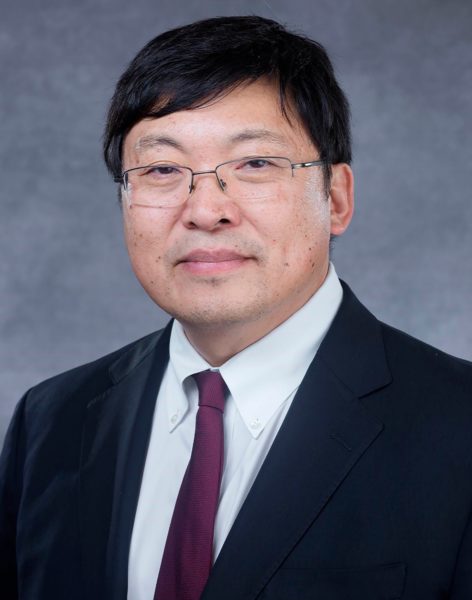 Yu­ta­ka Ni­ihara
A lit­tle-known biotech out of Tor­rance, CA is one big step clos­er to win­ning the first new drug ap­proval for sick­le cell dis­ease in close to 20 years. And it has achieved pre­cious lit­tle at­ten­tion for its years-long clin­i­cal odyssey with the drug — or the $225 mil­lion deal it just qui­et­ly scut­tled days ago.
Em­maus Life Sci­ences won an FDA pan­el vote fa­vor­ing an ap­proval by 10-3, set­ting it on a course for an odds-on ap­proval by the PDU­FA date of Ju­ly 7. The break­through win comes just days af­ter Em­maus filed doc­u­ments with the SEC say­ing that it had called off a move to sell a ma­jor­i­ty in­ter­est in the com­pa­ny to Generex for $10 mil­lion in cash plus $215 mil­lion in stock.
Generex $GNBT has a mar­ket cap of sight­ly more than $5 mil­lion.
Em­maus' drug is L-glu­t­a­mine, now dubbed En­dari, which CEO and founder Yu­ta­ka Ni­ihara has been work­ing on for years. Healio re­ports the drug won or­phan sta­tus in 2001, with fast track sta­tus com­ing 12 years ago. The Phase III da­ta were re­port­ed in 2014. And Healio's re­port on the vote re­flect­ed some deep seat­ed reser­va­tions among the pan­el mem­bers tasked with the re­view.
"My 'yes,' like many of the [votes], was dif­fi­cult," not­ed Bri­an I. Ri­ni, act­ing chair­per­son of ODAC. "This could have gone ei­ther way. This is clear­ly a bad dis­ease — worse than can­cer in many ways, most­ly from a stig­ma stand­point — and to com­plete two ran­dom­ized stud­ies is a ma­jor ac­com­plish­ment. Our job, how­ev­er, is to rec­om­mend ap­proval of drugs not based on des­per­ate need, but based on good da­ta. The da­ta were all there and I think it might be help­ful in how we ap­ply this drug clin­i­cal­ly if it is FDA ap­proved."
One of the pan­el's pri­ma­ry con­cerns, ac­cord­ing to Bio­Cen­tu­ry, was the high rate of dropouts — 36% com­pared to 24% for the place­bo group. FDA re­view­ers had trou­ble with miss­ing da­ta from the study and ques­tioned the ef­fi­ca­cy, not­ing that a re­duc­tion of one sick­le cell cri­sis over 48 weeks might not pro­vide a clear clin­i­cal ben­e­fit for pa­tients.
Em­maus re­port­ed top-line da­ta back in 2014, say­ing that the drug al­so re­duced hos­pi­tal­iza­tions by 33%.
In­ter­est­ing­ly, Scott Got­tlieb's role as a part­ner at T.R. Win­ston, a bou­tique in­vest­ment bank, led him to Em­maus Life Sci­ences, which he in­clud­ed on a long list of com­pa­nies he was sev­er­ing con­nec­tions with af­ter tak­ing over as FDA com­mis­sion­er. Got­tlieb com­mit­ted to re­cuse him­self from any agency de­ci­sions on Em­maus, now up for a for­mal ap­proval.
Ni­ihara was sup­posed to be­come ex­ec­u­tive chair­man at Generex $GNBT, an OTC com­pa­ny which ex­e­cut­ed a 1-for-1000 stock split two months ago to re­solve its pen­ny stock sta­tus. Em­maus is an un­list­ed pub­lic com­pa­ny, and in an 8-K on Fri­day the com­pa­ny re­port­ed that it was ter­mi­nat­ing the let­ter of in­tent on the Generex ac­qui­si­tion:
The ter­mi­na­tion of the LOI was based on Generex's fail­ure to file an amend­ment to its re­stat­ed cer­tifi­cate of in­cor­po­ra­tion ef­fect­ing an in­crease in its au­tho­rized cap­i­tal by May 1, 2017 and the par­ties' in­abil­i­ty to agree on a res­o­lu­tion of cer­tain key fi­nan­cial ac­count­ing is­sues re­gard­ing the fi­nan­cial con­sol­i­da­tion of Em­maus and Generex re­sult­ing from the trans­ac­tions con­tem­plat­ed in the LOI, which pre­vent­ed fur­ther ne­go­ti­a­tion and agree­ment on key ma­te­r­i­al terms of the for­mal pur­chase agree­ment pro­vid­ed for in the LOI.
Generex says it couldn't com­plete the deal as planned. From their fil­ing:
The LOI was pred­i­cat­ed up­on a time­line for the im­ple­men­ta­tion of Generex's re­or­ga­ni­za­tion plan, which in­clud­ed, among oth­er things, the ac­qui­si­tion of the Em­maus cap­i­tal stock, the ac­qui­si­tion of the cap­i­tal stock of Hema Di­ag­nos­tic Sys­tems, Inc., a re­verse stock split, an in­crease in the au­tho­rized num­ber of shares of Generex com­mon stock (to be ap­proved at a stock­hold­ers' meet­ing), and rais­ing cap­i­tal….(T)he Com­pa­ny sub­se­quent­ly en­coun­tered unan­tic­i­pat­ed reg­u­la­to­ry and op­er­a­tional is­sues that de­layed the im­ple­men­ta­tion of the re­or­ga­ni­za­tion plan…