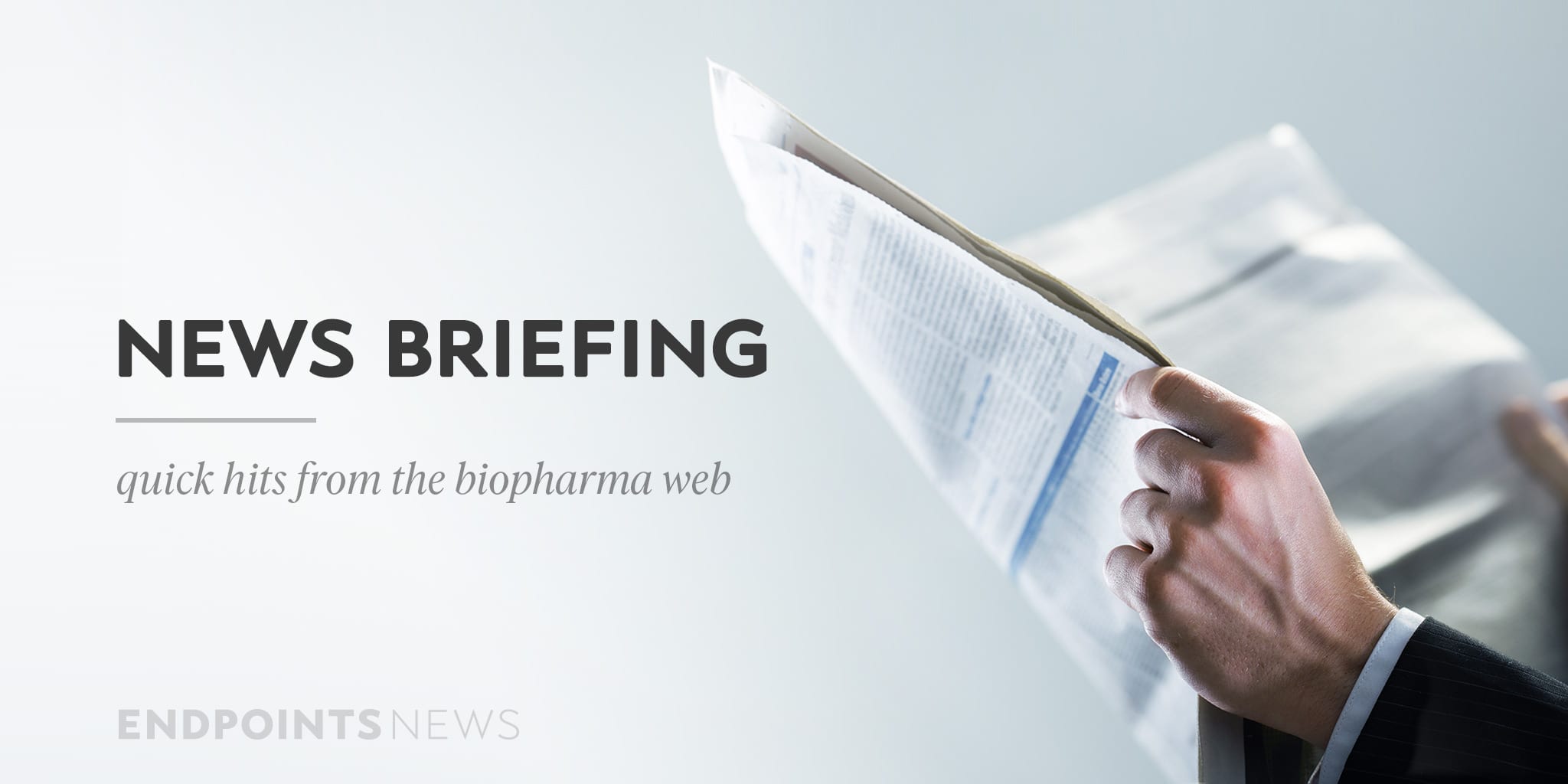 Mys­tery in­vestors back a new NASH ap­proach; GSK an­tibi­otics sale trig­gers lay­off fears
A mys­tery in­vestor is back­ing a new late-stage ef­fort to treat NASH, lead­ing an $80 mil­lion crossover round for Sagimet Bio­sciences.
The Se­ries F round was led by an "undis­closed pub­lic eq­ui­ty health­care in­vest­ment fund" and joined by Al­tium Cap­i­tal, HM Cap­i­tal, In­vus, and PFM Health Sci­ences, As­cle­tis, Klein­er Perkins, New En­ter­prise As­so­ci­ates, and Rock Springs Cap­i­tal. It comes on the heels of pos­i­tive mid-stage da­ta last June, when the com­pa­ny an­nounced a 61% re­sponse rate in 30 pa­tients and a me­di­an liv­er fat re­duc­tion of 28.2%.
A sec­ond undis­closed pub­lic health­care in­vest­ment fund al­so joined the round.
Sagimet, which was known as 3-V Bio­sciences un­til 2019, spe­cial­izes in FASN. The en­zyme is in­volved in lipid syn­the­sis; in­hibit­ing it, in the­o­ry, could re­duce fat pro­duc­tion and al­le­vi­ate dis­eases such as NASH and even can­cer. The com­pa­ny will use the cap­i­tal to help launch a Phase IIb tri­al. — Ja­son Mast
Em­ploy­ees at GSK plant fear lay­offs af­ter No­var­tis sale
Glax­o­SmithK­line's de­ci­sion to sell its gener­ics an­tibi­otics busi­ness to No­var­tis's San­doz unit has brought fears of mass lay­offs to Ul­ver­ston, Eng­land, where the an­tibi­otics have been man­u­fac­tured.
Al­though GSK will con­tin­ue to sup­ply San­doz with the an­tibi­ot­ic, cephalosporin, for the next four years, the sale has put 130 jobs at "risk of re­dun­dan­cy," The Mail re­port­ed.
This com­pa­ny has been a main­stay in the town, pro­vid­ing em­ploy­ment and re­sources," town coun­cil­man David Web­ster told the British out­let. "It will be a great loss and a tremen­dous gap to fill in em­ploy­ment and co­op­er­a­tion."
A GSK spokesper­son told The Mail that the sale was meant as part of a com­pa­ny-wide shift to fo­cus on R&D. The big phar­ma has pledged land to al­low Lake Bio­sciences, which man­u­fac­tures mon­o­clon­al an­ti­bod­ies, to build a £350 mil­lion fa­cil­i­ty there. — Ja­son Mast
Seagen notch­es Tukysa OK in Eu­rope
Af­ter get­ting its Tukysa drug across the fin­ish line in the US last year, Seagen has done the same in Eu­rope.
The com­pa­ny an­nounced Fri­day morn­ing that the breast can­cer treat­ment had been giv­en the thumbs up by the Eu­ro­pean Com­mis­sion. Like in the US, it's been ap­proved for the treat­ment of adults with HER2-pos­i­tive lo­cal­ly ad­vanced or metasta­t­ic breast can­cer, in com­bi­na­tion with Her­ceptin and capecitabine for those who have re­ceived at least two pri­or an­ti-HER2 treat­ments.
In Tukysa's piv­otal tri­al in Eu­rope, the drug showed a 46% im­prove­ment for pro­gres­sion-free sur­vival com­pared to the con­trol arm of Her­ceptin and capecitabine, as well as im­prov­ing over­all sur­vival by 34%. Pa­tients were ran­dom­ized to the drug arm 2-to-1 in the dou­ble-blind­ed tri­al.
Tukysa is a ty­ro­sine ki­nase in­hibitor of the HER2 pro­tein and was orig­i­nal­ly de­vel­oped by Ar­ray Bio­Phar­ma, who li­censed it to Cas­ca­di­an Ther­a­peu­tics. Seat­tle Ge­net­ics bought Cas­ca­di­an for $614 mil­lion in 2018. — Max Gel­man