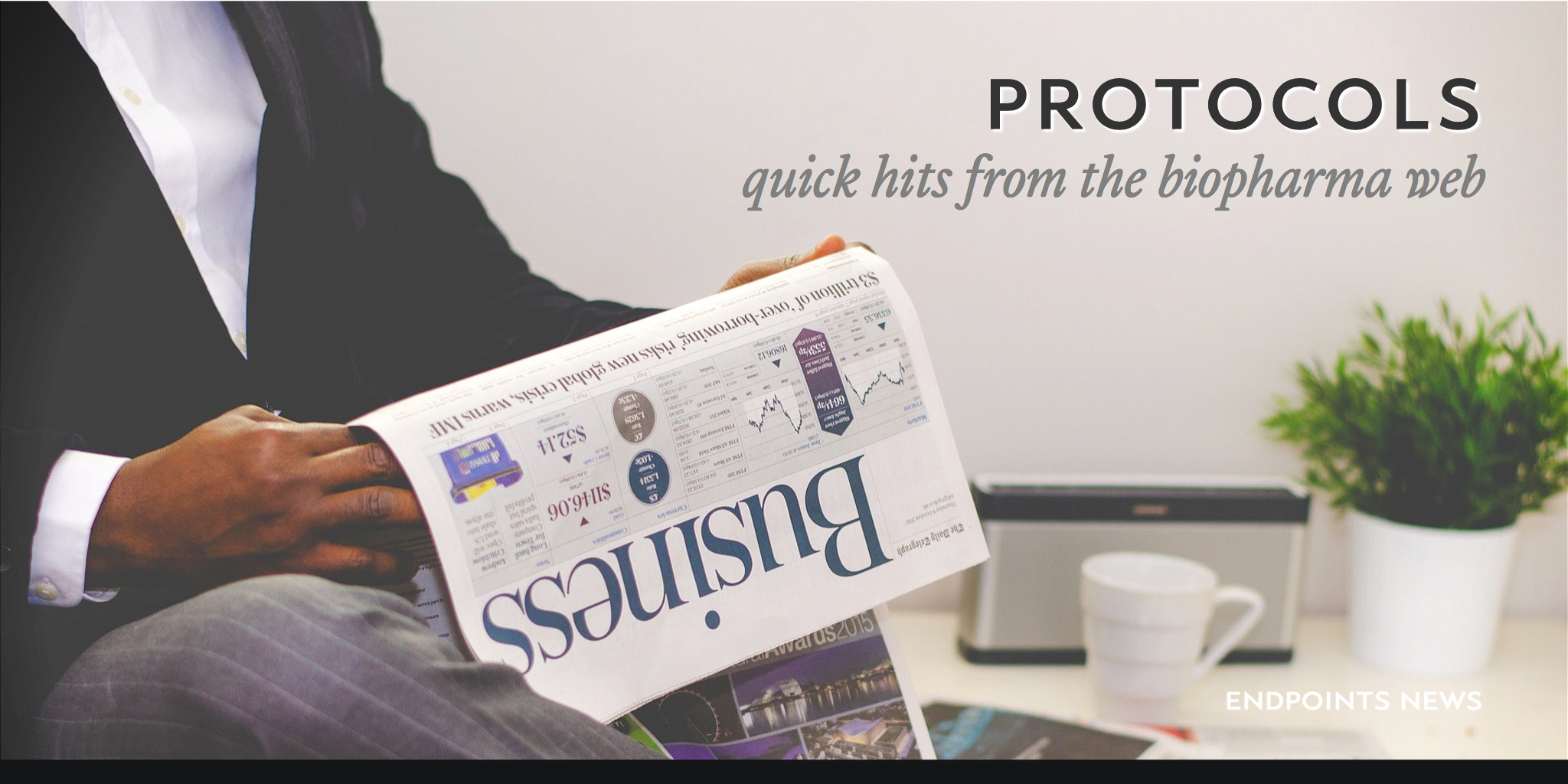 Neu­ro­crine breaks out proof-of-con­cept da­ta for CAH drug; Ake­bia, MT­PC work to­ward Japan­ese NDA af­ter ane­mia drug scores in twin PhI­I­Is
→ More than a month af­ter its big tick­et deal with Voy­ager Ther­a­peu­tics $VY­GR, Neu­ro­crine Bio­sciences $NBIX an­nounced pos­i­tive in­ter­im da­ta from a Phase II proof-of-con­cept study eval­u­at­ing its ex­per­i­men­tal drug, NBI-74788, in adults with a ge­net­ic dis­or­der that re­sults in an en­zyme de­fi­cien­cy that al­ters the pro­duc­tion of adren­al steroids called clas­sic con­gen­i­tal adren­al hy­per­pla­sia (CAH). Da­ta showed a re­duc­tion of at least 50% from base­line in 17-hy­drox­yprog­es­terone (17-OHP) — used as a di­ag­nos­tic bio­mark­er in CAH — in more than half the treat­ed pa­tients. "But what does a 50% 're­spon­der' rate mean in clin­i­cal terms? This study wasn't re­al­ly de­signed to an­swer this ques­tion, and while we don't know the pa­tients' 17-OHP base­line val­ues in this study, our guess from look­ing at oth­er CAH tri­als (ahead of the da­ta to­day) is that it was prob­a­bly very high. Thus, it is un­clear to us to­day how these bio­mark­er changes will or will not trans­late in­to an im­prove­ment in pa­tient out­comes," Stifel's Paul Mat­teis wrote.
→ Ake­bia, which merged with Au­ryx­ia mak­er Keryx last year, put out pos­i­tive late-stage da­ta from twin Phase III Japan­ese stud­ies eval­u­at­ing its lead ex­per­i­men­tal drug vadadu­s­tat as an ane­mia treat­ment for CKD pa­tients. Part­ner Mit­subishi Tan­abe Phar­ma Corp (MT­PC) ex­pects to sub­mit a Japan­ese mar­ket­ing ap­pli­ca­tion in 2019. Ake­bia $AK­BA is in a fierce race with Fi­bro­Gen $FGEN in both Japan and the Unit­ed States to get their re­spec­tive ane­mia drugs on the mar­ket. Fi­bro­Gen and its part­ner Astel­las re­port­ed pos­i­tive 4th Phase III study of their ri­val rox­adu­s­tat in Japan in 2018.
→ UK's Ox­ford Bio­med­ica is join­ing forces with tech ma­jor Mi­crosoft in a re­search and de­vel­op­ment col­lab­o­ra­tion to de­vel­op next-gen gene ther­a­py vec­tors us­ing the cloud and ma­chine learn­ing.
→ Lipocine pro­vid­ed up­dat­ed da­ta from its "liv­er fat" study eval­u­at­ing its ex­per­i­men­tal oral drug — LPCN 1144 — which is be­ing de­vel­oped for NASH. In Jan­u­ary, the com­pa­ny said the drug was be­ing eval­u­at­ing in 36 hy­pog­o­nadal males in a 16-week study. Sev­en of the nine sub­jects had at least 10% base­line liv­er fat, which the com­pa­ny said is in­dica­tive of sub­jects with NAFLD with the po­ten­tial to have NASH. Base­line mean liv­er fat of these sev­en sub­jects was 21.0%, and af­ter treat­ment there was an av­er­age ab­solute mean re­duc­tion from base­line of 7.6% in liv­er fat af­ter 8 weeks of treat­ment. On Tues­day, Lipocine said 62% of the of the eval­u­at­ed sub­jects had NAFLD, de­fined as base­line liv­er fat of at least 5%. At the end, 48% of the treat­ed NAFLD sub­jects had NAFLD res­o­lu­tion, de­fined as liv­er fat <5% post treat­ment for 16 weeks. The com­pa­ny's shares $LPCN were up 7.3% in morn­ing trad­ing.