New­ly part­nered with blue­bird, Grit­stone seeks $80M IPO in fi­nal dash for clin­ic
Since launch­ing in 2015, Grit­stone On­col­o­gy has court­ed some well-heeled in­vestors and high pro­file part­ners to bet on its neo-anti­gen R&D ef­fort. Now, it is ready to find a new group of sup­port­ers with an IPO.
The Emeryville, CA-based biotech is seek­ing $80 mil­lion to fol­low up two mega-rounds and a rel­a­tive­ly mod­est Se­ries C, fil­ing its S-1 on the same day it an­nounced a new TCR al­liance with blue­bird bio — a deal that, the pa­per­work re­vealed, could bring in $1.2 bil­lion in mile­stones in ad­di­tion to the $30 mil­lion to­tal in near-term cash.
While that col­lab­o­ra­tion plays out in the com­ing five years, Grit­stone has its eyes set on a more im­mi­nent goal: ini­ti­at­ing Phase I/II stud­ies for its per­son­al­ized im­munother­a­py, GRAN­ITE-001, in the sec­ond half of this year. Ze­ro­ing in on com­mon sol­id tu­mors like metasta­t­ic non-small cell lung can­cer and gas­troe­sophageal, blad­der and col­orec­tal can­cers, these tri­als will be the first tests of Grit­stone's the­o­ry that tar­get­ing rare mu­ta­tions can boost the ef­fi­ca­cy of check­point in­hibitors pro­vid­ed by Bris­tol-My­ers Squibb.
The IPO will sup­port the tri­al, as well as the con­tin­ued build­out of their man­u­fac­tur­ing fa­cil­i­ty in Pleasan­ton, CA. Some of the funds will go to­ward R&D of oth­er pro­grams — no­tably, an off-the-shelf ver­sion of the neo-anti­gen im­munother­a­py.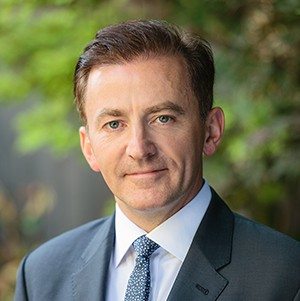 An­drew Allen
Even though neo-anti­gens are of­ten spe­cif­ic to an in­di­vid­ual pa­tient, Grit­stone re­searchers have ob­served in their tu­mor se­quenc­ing work that cer­tain neo-anti­gens are shared by a sub­set of pa­tients, giv­ing birth to their SLATE-001 pro­gram. The plan is to sub­mit an IND by mid-2019.
Grit­stone is helmed by founder and CEO An­drew Allen, who now leads a team of 100 staffers — up from 65 last Sep­tem­ber. He owns 6.5% of the stock; oth­er in­vestors in­clude Ver­sant Ven­tures, The Col­umn Group, Clarus, Fra­zier Health­care Part­ners, Lil­ly Asia Ven­tures, GV, Red­mile Group and Cas­din Cap­i­tal.
Look for the com­pa­ny on Nas­daq un­der the sym­bol $GRTS.