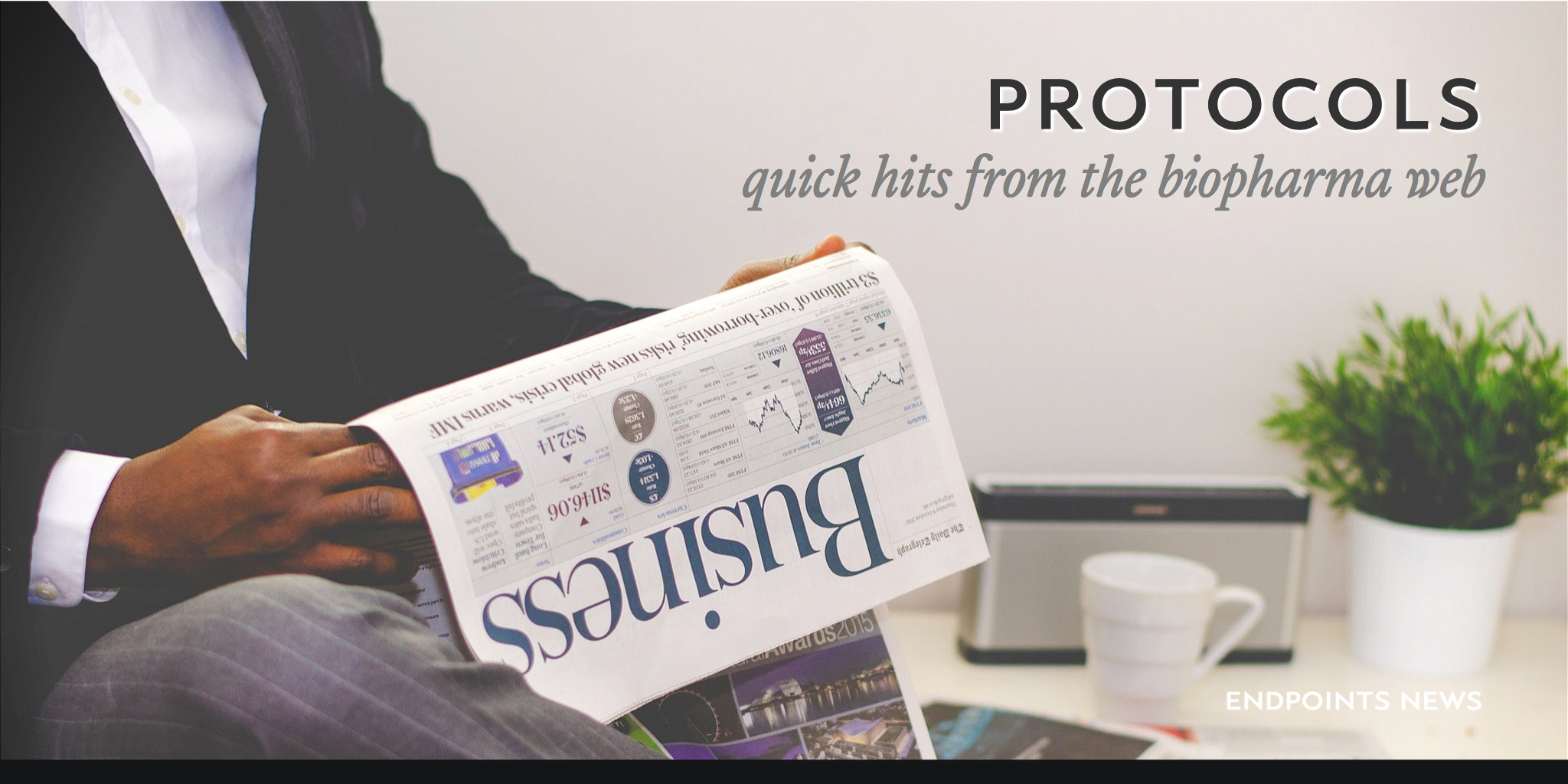 News brief­ing: Amar­in's pan­el could put Vas­cepa patents in jeop­ardy; San­thera nabs a Duchenne drug
Amarin's fish oil em­pire may be slip­ping out of its grasp.
On Wednes­day, in the lat­est twist in a long le­gal bat­tle, the ap­peal pan­el of judges was an­nounced for the patent dis­pute be­tween Amarin with two gener­ic drug­mak­ers that are look­ing to make off-brand de­ci­sion. No rul­ing has yet been made — the hear­ing starts at 10:30 this morn­ing — but an­a­lysts be­lieved that the de­ci­sion could come down to which judges were cho­sen, and that these judges may be un­like­ly to de­cide in Amarin's fa­vor. The stock fell 17% pre-mar­ket.
In a note, Stifel's Derek Archi­la said the judges' view on Amarin was mixed, but giv­en that a low per­cent­age of such dis­putes are re­versed on ap­peal, the se­lec­tion did not bode well. "Giv­en the low rates of suc­cess for a re­ver­sal in these types of cas­es (10-20%), we think this doesn't im­prove the odds," he wrote.
SVB Leerink's Ami Fa­dia struck a sim­i­lar tone. "Bot­tom line: Over­all, we don't be­lieve this 3-judge pan­el im­proves Amarin's chances at win­ning the Vas­cepa patent lit­i­ga­tion ap­peal." And Jef­feries' Michael Yee may have been the bluntest: "Judge pan­el looks mixed at best," he wrote.
Last De­cem­ber, the FDA opened a path for Amarin's fish oil drug Vas­cepa to be­come a block­buster, ex­pand­ing its ap­proval to in­clude pre­ven­tion of heart at­tacks and stroke. But just four months lat­er a fed­er­al judge ruled that Amarin's patents on the drug were in­valid, set­ting up Hik­ma Phar­ma­ceu­ti­cals and Dr. Red­dy's to mar­ket gener­ic al­ter­na­tives. Amarin ap­pealed, lead­ing to to­day's hear­ing. — Ja­son Mast
San­thera wheels and deals its way to glob­al Duchenne rights
In a three-way deal, San­thera has picked up glob­al rights to the Duchenne drug it signed on­to two years ago.
The drug, known as va­morolone, is a steroid that is de­signed to have the same ef­fects as the cor­ti­cos­teroids Duchenne pa­tients now take to slow dis­ease progress but with­out the sys­tem­at­ic side ef­fects those steroids cause. Rever­a­Gen de­vel­oped the com­pounds and signed an op­tion agree­ment with Actel­lion in 2016. Two years lat­er, Actel­lion — now known as Idor­sia — sold the op­tion to San­thera.
So far, on­ly Phase IIa da­ta com­par­ing pa­tients on the drug to nat­ur­al his­to­ry com­para­tors have come out. San­thera's op­tion al­lowed them to wait un­til Phase IIb da­ta emerged, but they chose to act ear­ly, giv­ing Idor­sia 366,667 shares and an ex­change­able note for 10 mil­lion CHF ($11 mil­lion) to re­struc­ture the deal. Rever­a­gen, in turn, will re­ceive $7 mil­lion — giv­en in month­ly in­stall­ments of $500,000 to con­tin­ue de­vel­op­ment.
With San­thera trad­ing at $7.35, Idor­sia's new shares are worth about $2.7 mil­lion. — Ja­son Mast
Small Is­raeli pain biotech finds scant pur­chase for IPO
As the biotech boom surged in the US, the Is­raeli biotech PainRe­form sought to get in on the ac­tion and raise $25 mil­lion to ad­vance their top­i­cal post-op pain drug. The com­pa­ny, though, has strug­gled to find buy­ers. They of­fi­cial­ly filed to raise $23 mil­lion by sell­ing shares be­tween $8 and $10, but yes­ter­day an­nounced they priced on the low end, ul­ti­mate­ly net­ting $20 mil­lion.
That should still be enough, though, to cov­er the cost of clin­i­cal tri­als. In their F-1, the cit­ed $16 mil­lion as the es­ti­mat­ed cost of two piv­otal tri­als for their lead drug, ropi­va­caine. — Ja­son Mast
Clene NanoMed­i­cine SPACs its way to pub­lic mar­kets
Clene Nanomed­i­cine, a com­pa­ny re­search­ing the use of gold nanocrys­tals for neu­rode­gen­er­a­tive dis­eases, has an­nounced plans to go pub­lic. The com­pa­ny is go­ing the SPAC route, earn­ing a $542.5 mil­lion val­u­a­tion and net­ting a $25 mil­lion pay­ment from Tot­ten­ham Ac­qui­si­tion I Lim­it­ed in the process.
Wednes­day's news comes on the heels of a $42.5 mil­lion Se­ries D round last week. Thus far, ALS has been Clene's lead in­di­ca­tion, as the com­pa­ny was re­cent­ly se­lect­ed to par­tic­i­pate in the first-ever plat­form tri­al for the dis­ease. Pit­ting its CNM-Au8 against two oth­er ALS can­di­dates and place­bo, the Phase III study be­gan en­rolling pa­tients last month. Clene has al­so seen signs that the same can­di­date could po­ten­tial­ly treat pa­tients with mul­ti­ple scle­ro­sis and Parkin­son's dis­ease. It is run­ning con­cur­rent Phase II tri­als in those in­di­ca­tions, as well as ALS. — Max Gel­man