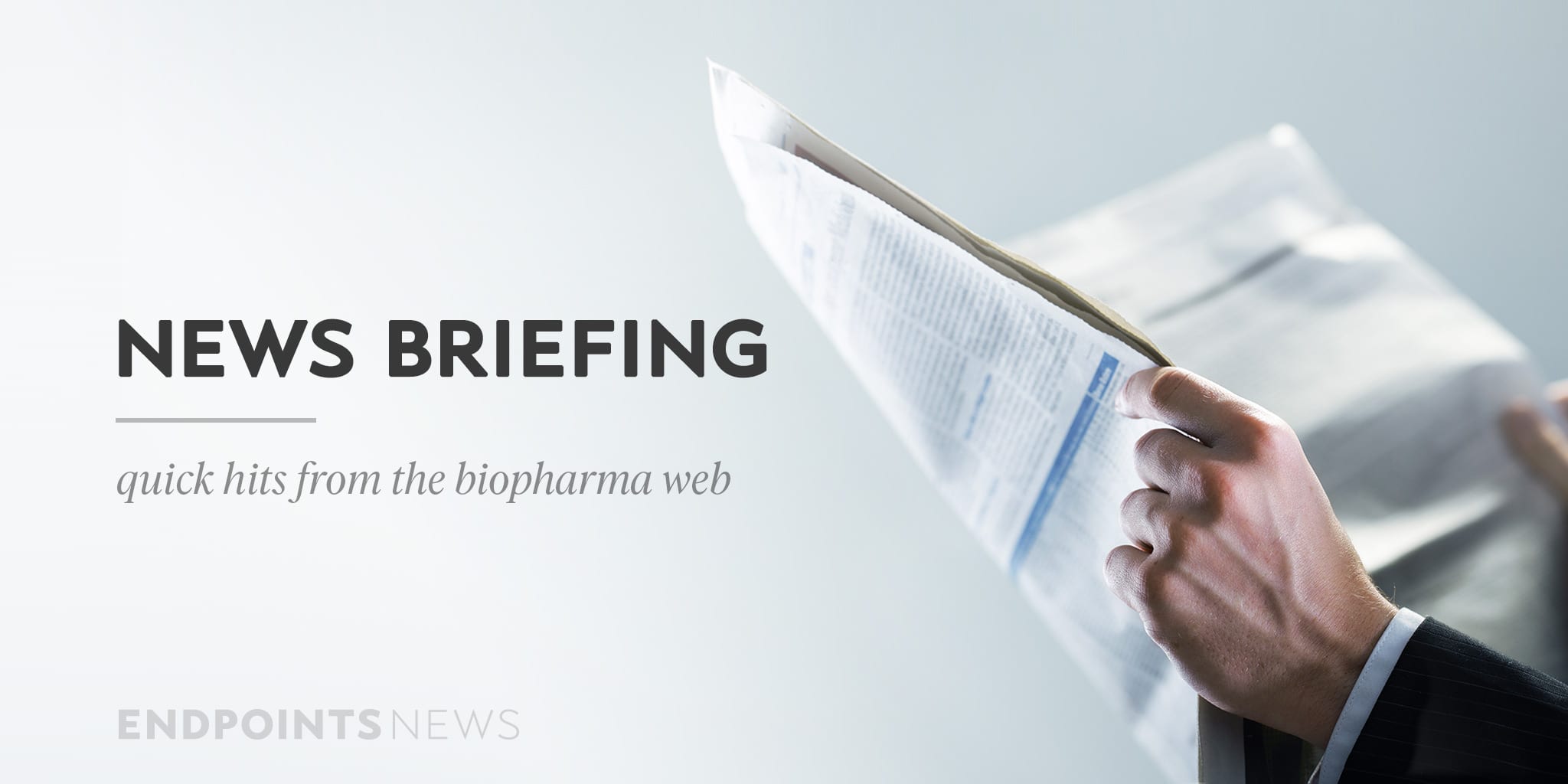 News brief­ing: Boehringer In­gel­heim ex­pands pro­tein degra­da­tion ef­forts; Pfiz­er en­lists a new AI part­ner
Boehringer In­gel­heim is ex­pand­ing its ef­forts in pro­tein degra­da­tion, sign­ing a pact with the Aus­tri­an biotech Prox­y­gen to de­vel­op a tech­nol­o­gy known as "mol­e­c­u­lar glue de­graders."
Sim­i­lar to the PRO­TACS that com­pa­nies have fo­cused on to date, mol­e­c­u­lar glue de­graders are de­signed to bridge pro­teins to the body's own in­ter­nal dis­pos­al sys­tem, al­low­ing re­searchers to tar­get pro­teins that can't be hit by tra­di­tion­al small mol­e­cules. The mul­ti­ple myelo­ma drugs Revlim­id and Po­m­a­lyst work in this man­ner. Found­ed in 2016, Prox­y­gen has worked to de­vel­op meth­ods of sys­tem­at­i­cal­ly find­ing new ones.
The col­lab­o­ra­tion will fo­cus on can­cer, an ear Boehringer has di­rect­ed much of its pro­tein degra­da­tion work to date. In 2016, the Ger­man com­pa­ny be­came one of the first Big Phar­mas to go in on the field, sign­ing a can­cer pact with the Uni­ver­si­ty of Dundee. — Ja­son Mast
FDA rolls out red car­pet for Scynex­is' su­per bug an­tibi­ot­ic.
Scynex­is is get­ting a ready wel­come as it heads for its first an­ti-fun­gal ap­proval.
The New Jer­sey biotech an­nounced Mon­day that its ap­pli­ca­tion for ap­proval for the drug ibrex­a­fungerp for vagi­nal yeast in­fec­tions had been ac­cept­ed and giv­en pri­or­i­ty re­view by the agency. The drug suc­ceed­ed in a 376-per­son Phase III tri­al last year, clear­ing pa­tients of in­fec­tion bet­ter than in­fec­tion.
Vagi­nal yeast in­fec­tion has long been their lead in­di­ca­tions, but Scynex­is al­so be­came fa­mous last year for hav­ing one of the drugs in de­vel­op­ment for Can­di­da Au­ris, a fun­gal in­fec­tion that has cropped up around the world, alarm­ing health of­fi­cials. Stud­ies in that in­di­ca­tion are on­go­ing. — Ja­son Mast
4D is ready to throw down as the red-hot biotech IPO mar­ket rocks on
4D Mol­e­c­u­lar Ther­a­peu­tics is lin­ing up the lat­est IPO in the trendy gene ther­a­py field.
The AAV biotech is look­ing to raise $100 mil­lion-plus from the IPO, auc­tion­ing off close to 5 mil­lion shares at a range of $20 to $25 a share.
Those up­sized num­bers put 4D back in the hunt for the 9-fig­ure sum it had in mind when the ex­ecs first filed to go pub­lic in the fall of 2019.
There have been 82 biotech IPOs count­ed in the US this year, a record num­ber that brought in a chart-top­ping $15 bil­lion in pro­ceeds. And Nas­daq clear­ly isn't ready to close the win­dow on 2020. — John Car­roll
Pfiz­er col­labs with AI play­er PostEra to de­vel­op new pre­clin­i­cal drug mod­els
Pfiz­er has a new part­ner in the nascent field of gen­er­a­tive chem­istry.
The big phar­ma is team­ing up with PostEra, a San Fran­cis­co com­pa­ny found­ed last year that fo­cus­es on the AI-in­flu­enced field and spe­cial­izes in min­ing large datasets. Fi­nan­cial terms of the deal were not dis­closed, but PostEra re­ceived an up­front pay­ment with po­ten­tial mile­stones avail­able down the road. PostEra not­ed that it will re­tain own­er­ship rights to all al­go­rithms de­vel­oped dur­ing the col­lab­o­ra­tion.
PostEra has de­vel­oped a ma­chine learn­ing-based plat­form that it says de­signs mol­e­c­u­lar struc­tures with op­ti­mized po­ten­cy and drug-like prop­er­ties. Ul­ti­mate­ly, PostEra hopes that its mod­el can help ac­cel­er­ate the drug de­vel­op­ment process.
Mon­day's col­lab­o­ra­tion will pair Pfiz­er's vast reach and re­sources with PostEra's tech­nol­o­gy, in an ef­fort to both ad­vance the field of gen­er­a­tive chem­istry and pro­duce scal­able mod­els for in-house, pre­clin­i­cal drug dis­cov­ery projects.
The com­pa­ny orig­i­nal­ly spawned out of aca­d­e­m­ic re­search from the Uni­ver­si­ty of Cam­bridge. Ear­li­er this year, PostEra al­so launched Covid Moon­shot, a crowd­sourced ini­tia­tive to speed the de­vel­op­ment of an an­tivi­ral for Covid-19. — Max Gel­man