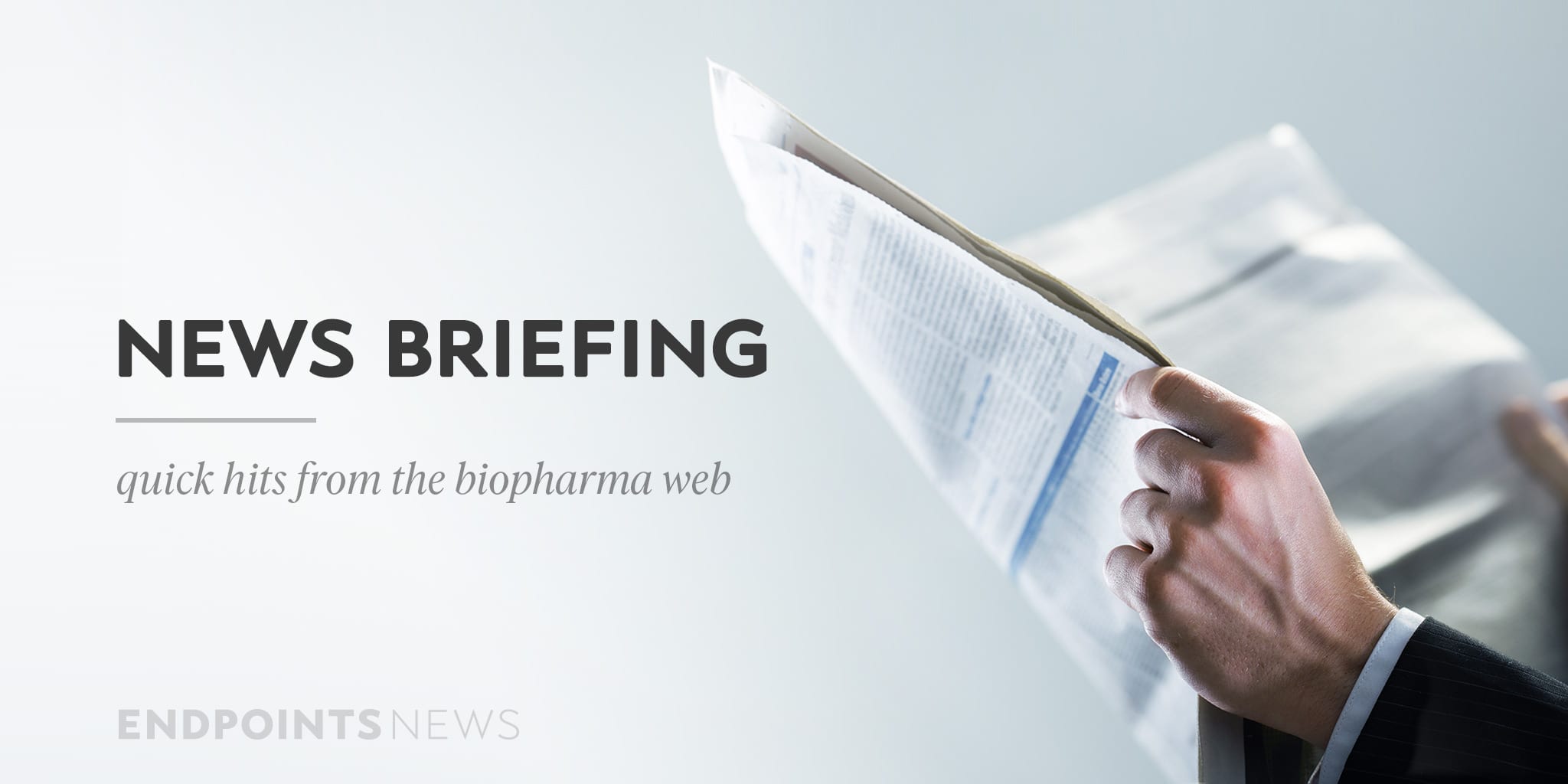 British CRO wins con­tract for Covid-19 chal­lenge virus; Dutch agency aims to slash Zol­gens­ma prices in half
Ef­forts are un­der­way to de­vel­op a new chal­lenge virus for SARS-CoV-2, and a British CRO is mak­ing its case.
Open Or­phan said Mon­day that its sub­sidiary hVI­VO signed a con­tract with Im­pe­r­i­al Col­lege Lon­don to man­u­fac­ture such a chal­lenge virus. The con­tract is worth £3 mil­lion and hVI­VO will de­vel­op the virus based on new emerg­ing Covid-19 vari­ants of con­cern. The com­pa­ny hopes to then use the virus in fu­ture chal­lenge stud­ies.
Open Or­phan added the project will be­gin im­me­di­ate­ly, and man­u­fac­tur­ing is ex­pect­ed to be com­plete by the end of the year.
The CRO feels hVI­VO is well-suit­ed to the task be­cause of its past ex­pe­ri­ence work­ing on chal­lenge virus­es for the flu, RSV and the com­mon cold, in ad­di­tion to an ear­li­er ver­sion of SARS-CoV-2. That orig­i­nal Covid-19 strain is be­ing used in a chal­lenge study in col­lab­o­ra­tion with the UK gov­ern­ment.
"The avail­abil­i­ty of a vari­ant SARS-CoV-2 virus will great­ly ex­pand the util­i­ty of the SARS-CoV-2 chal­lenge mod­el and al­low us to an­swer a wider range of im­por­tant sci­en­tif­ic ques­tions to aid con­trol of the pan­dem­ic as well as fa­cil­i­tate fur­ther test­ing of vac­cines de­signed against Covid-19," — hVI­VO CSO An­drew Catch­pole said in a state­ment.
Dutch agency says Zol­gens­ma price should be cut in half
No­var­tis' Zol­gens­ma drug for spinal mus­cu­lar at­ro­phy is no­to­ri­ous for be­ing the most ex­pen­sive med­i­cine in the world at about $2.1 mil­lion. But the Dutch are try­ing to change that.
The Zor­gin­sti­tu­ut, the na­tion­al health care in­sti­tute of The Nether­lands, is push­ing to slash Zol­gens­ma's price in half, per a state­ment re­leased Mon­day. The in­sti­tute not­ed that the price point does not re­flect the drug's ef­fec­tive­ness, say­ing there is too lit­tle ev­i­dence the drug works to cost its cur­rent price.
It has rec­om­mend­ed that the Dutch gov­ern­ment not cov­er the costs of the med­i­cine un­less this price cut is met.
"The Zor­gin­sti­tu­ut en­sures that our care is and re­mains good and af­ford­able, all this to on­ly spend our mon­ey for health­care on valu­able treat­ments that are known to ac­tu­al­ly work," the agency said in a state­ment. "We ul­ti­mate­ly make these com­pli­cat­ed but nec­es­sary choic­es for and on be­half of 17 mil­lion Dutch peo­ple, so that every­one con­tin­ues to have ac­cess to good and af­ford­able care in the fu­ture."