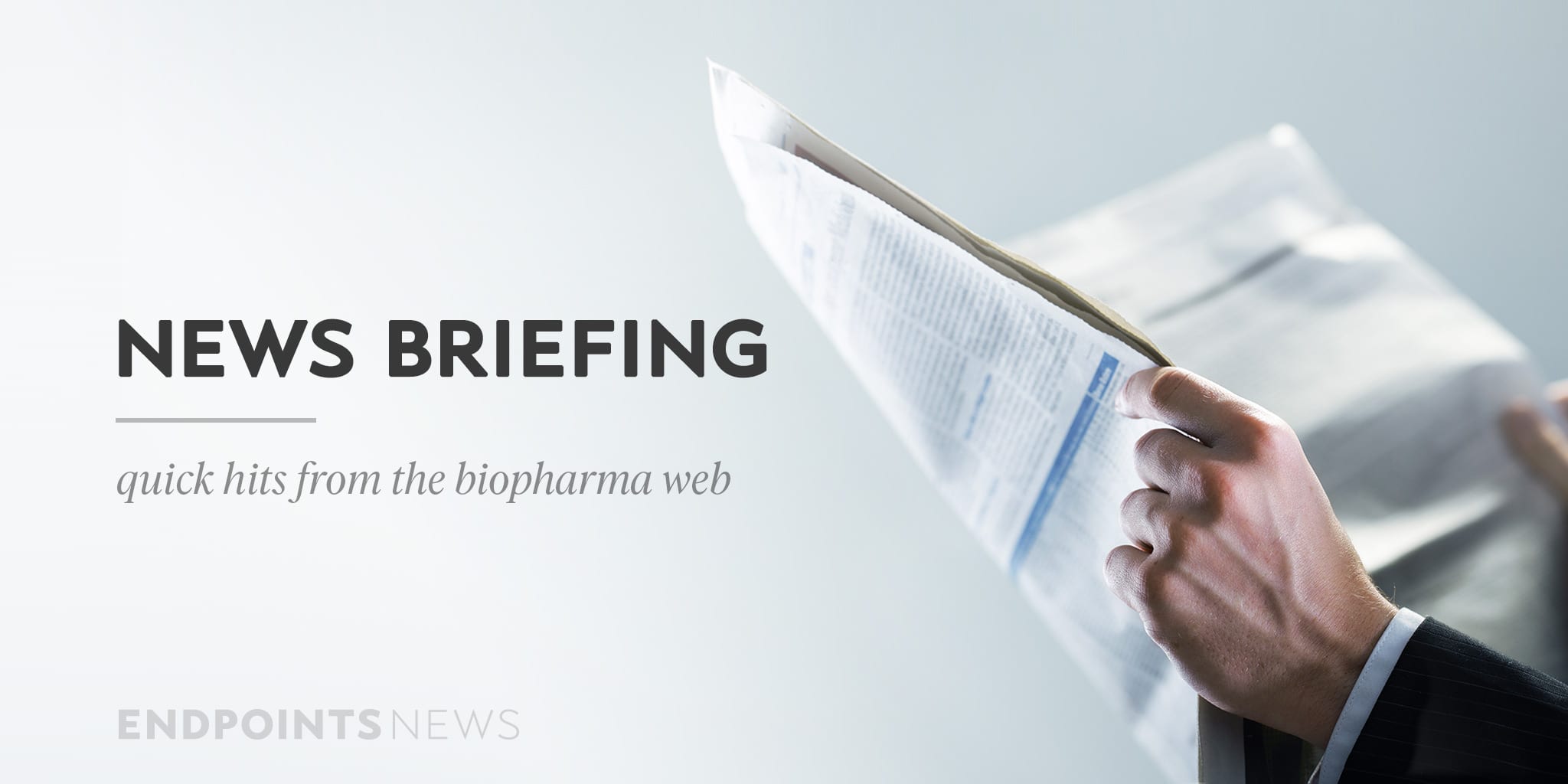 News brief­ing: FDA lifts a hold on Po­sei­da study; Deci­bel adopts 2-AAV ap­proach to hear­ing loss; As­traZeneca part­ners on com­bos, again
A lit­tle more than 2 months ago, shares of new­ly pub­lic Po­sei­da Ther­a­peu­tics $PSTX cratered af­ter the biotech re­port­ed that a pa­tient death had spurred the FDA to drop a full hold on its lead can­cer drug. This morn­ing we learned that reg­u­la­tors lift­ed the hold, but de­tails are sparse.
In a state­ment out ear­ly Mon­day, Po­sei­da said that reg­u­la­tors had lift­ed the hold on their Phase I study for their CAR-T P-PS­MA-101 in prostate can­cer. Here's why:
The Com­pa­ny has agreed to im­ple­ment pro­to­col amend­ments in­tend­ed to in­crease pa­tient com­pli­ance and safe­ty that in­clude mod­i­fied in­clu­sion and ex­clu­sion cri­te­ria and fre­quen­cy of mon­i­tor­ing and lab­o­ra­to­ry test­ing.
So there's no ex­pla­na­tion of what had caused the death or ex­act­ly what was be­ing done to cor­rect the tri­al de­sign.
Deci­bel snags IP for a 2-AAV ap­proach to fix­ing con­gen­i­tal hear­ing loss
Deci­bel Ther­a­peu­tics thinks it has found a strategy to tack­le a gene ther­a­py for con­gen­i­tal hear­ing loss.
Con­front­ed by the chal­lenge of de­liv­er­ing the large otofer­lin gene to fix the pro­found hear­ing loss trig­gered by mu­ta­tions of the gene, re­searchers at the Uni­ver­si­ty of Flori­da and UC San Fran­cis­co have come up with a 2 AAV ap­proach to the prob­lem. They are us­ing 2 vec­tors to de­liv­er the full gene.
And Deci­bel is in-li­cens­ing the tech from William Hauswirth and Omar Ak­il to try it in hu­mans.
Hauswirth notes:
We were able to cure deaf­ness in a mouse mod­el and look for­ward to the po­ten­tial of this tech­nol­o­gy in the de­vel­op­ment of a gene ther­a­py to re­store hear­ing in hu­man pa­tients.
Fu­sion part­ners up with As­traZeneca on a new com­bi­na­tion strat­e­gy for can­cer
A few days af­ter As­traZeneca $AZN tied up with Ar­cus $RCUS to test a com­bi­na­tion of their PD-L1 check­point Imfinzi with the biotech's an­ti-TIG­IT ther­a­py, the phar­ma gi­ant is back with another al­liance aimed at ra­dio­phar­ma­ceu­ti­cals.
Fu­sion Phar­ma­ceu­ti­cals is part­ner­ing their lead drug off the Tar­get­ed Al­pha Ther­a­pies plat­form with drugs out of As­traZeneca. Their teams will de­vel­op nov­el TATs as well as an­ti­bod­ies from the glob­al com­pa­ny. And like the Ar­cus deal, both com­pa­nies will re­tain full own­er­ship of their prod­ucts.
Fu­sion CEO John Val­liant not­ed: We be­lieve (this deal) is ev­i­dence of the grow­ing in­ter­est in the use of mol­e­c­u­lar­ly-tar­get­ed ra­di­a­tion as a next-gen­er­a­tion can­cer ther­a­py."