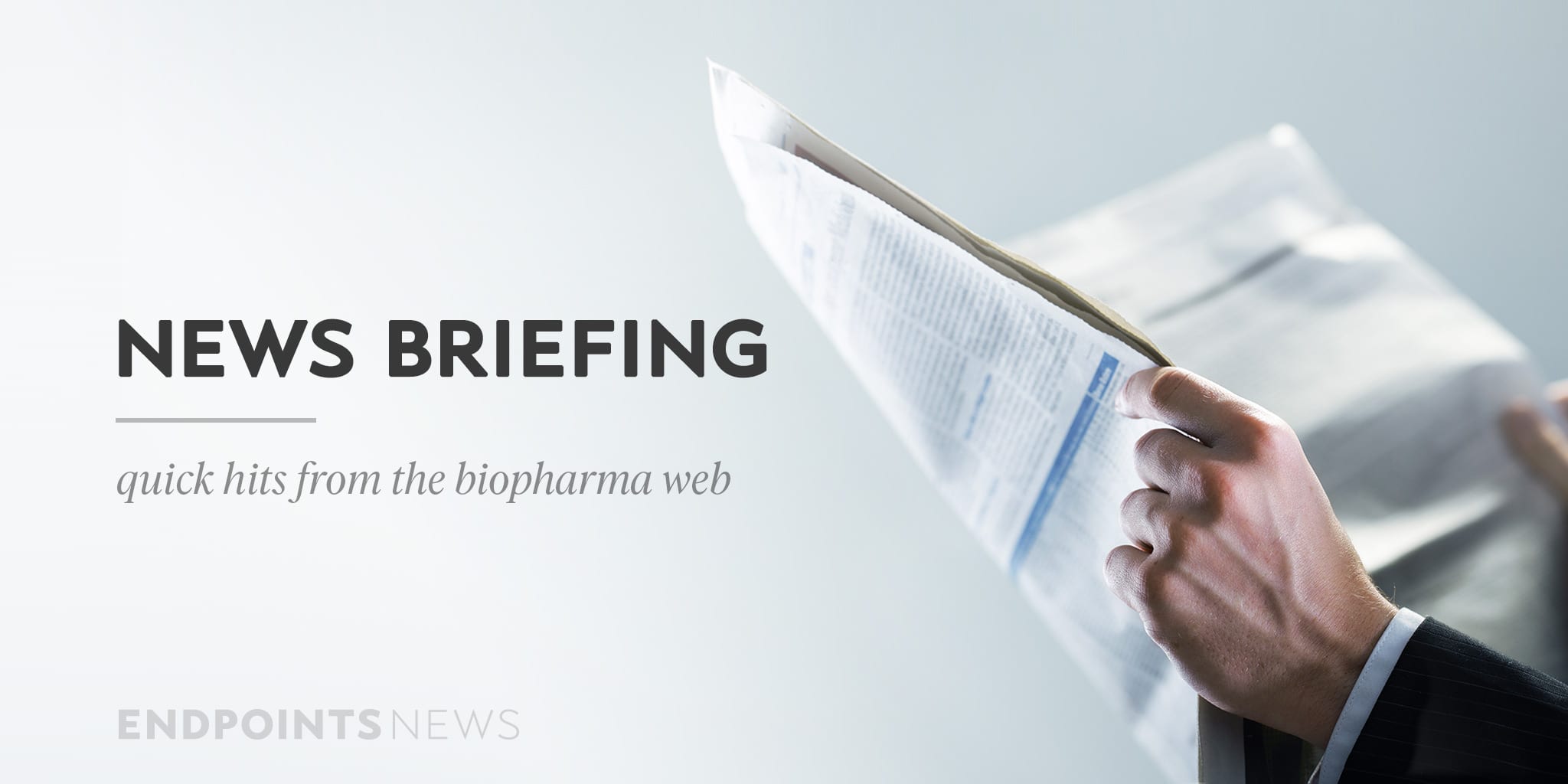 News brief­ing: Gy­ro­scope and Ta­laris set IPO terms; FDA grants ex­pand­ed nod to Chiesi's sick­le cell drug
In a week where two biotech IPOs were al­ready ex­pect­ed, an­oth­er two prospec­tive en­trants have set their de­but terms ahead of their launch lat­er this week.
Gy­ro­scope Ther­a­peu­tics and Ta­laris Ther­a­peu­tics each set IPO terms Mon­day morn­ing. Gy­ro­scope, based out of the UK, is plan­ning to of­fer 6.8 mil­lion ADSs at a price range of $20 to $22, while Ta­laris ex­pects to of­fer 8.8 mil­lion shares be­tween $16 and $18 each.
Should every­thing go ac­cord­ing to plan, Gy­ro­scope will pull in about $142 mil­lion while Ta­laris will raise rough­ly $150 mil­lion.
Both of those fig­ures are high­er than their ini­tial S-1 es­ti­mates of $100 mil­lion each, though that fig­ure has be­come a place­hold­er with the flood of biotechs en­ter­ing the mar­ket over the last 16 months or so.
Last year's pan­dem­ic IPO boom hasn't lost any steam in 2021, with 50 com­pa­nies hav­ing filed or priced their IPOs so far this year. Gy­ro­scope and Ta­laris are ex­pect­ed to join Val­ne­va and Aneb­u­lo in their de­buts lat­er this week, bring­ing the to­tal com­bined IPO raise close to $7 bil­lion, per the End­points News tal­ly. That fig­ure is well on pace to eclipse the amount raised in 2020 of $16 bil­lion-plus, which set a record for the biotech in­dus­try. — Max Gel­man
FDA grants sick­le cell ap­proval to Chiesi, ex­pand­ing use
Chiesi Glob­al Rare Dis­eases re­ceived FDA ap­proval for its sick­le cell dis­ease drug Fer­riprox, the com­pa­ny an­nounced Sat­ur­day.
The ap­proval ex­pands the use of the drug for pa­tients with sick­le cell or oth­er ane­mias, as well as pa­tients with tha­lassemia re­gard­less of pri­or iron chela­tion ex­po­sure. Fer­riprox is an oral­ly ac­tive agent that has proved ef­fec­tive in re­duc­ing iron con­cen­tra­tion by re­mov­ing tox­ic iron from or­gan tis­sues and ex­tra­cel­lu­lar flu­ids. The drug is tak­en as a 1,000 mg, twice-dai­ly tablet.
"We be­lieve that de­liv­er­ing an iron chela­tion ther­a­py that has no dosage ad­just­ment re­quired for pa­tients with mild to se­vere re­nal im­pair­ment may ad­dress a sig­nif­i­cant un­met need in SCD," CEO Gi­a­co­mo Chiesi said in a state­ment.
The good news comes just days af­ter Chiesi and part­ner Pro­tali Bio­ther­a­peu­tics re­ceived a com­plete re­sponse let­ter Wednes­day for their Fab­ry dis­ease hope­ful. — Josh Sul­li­van