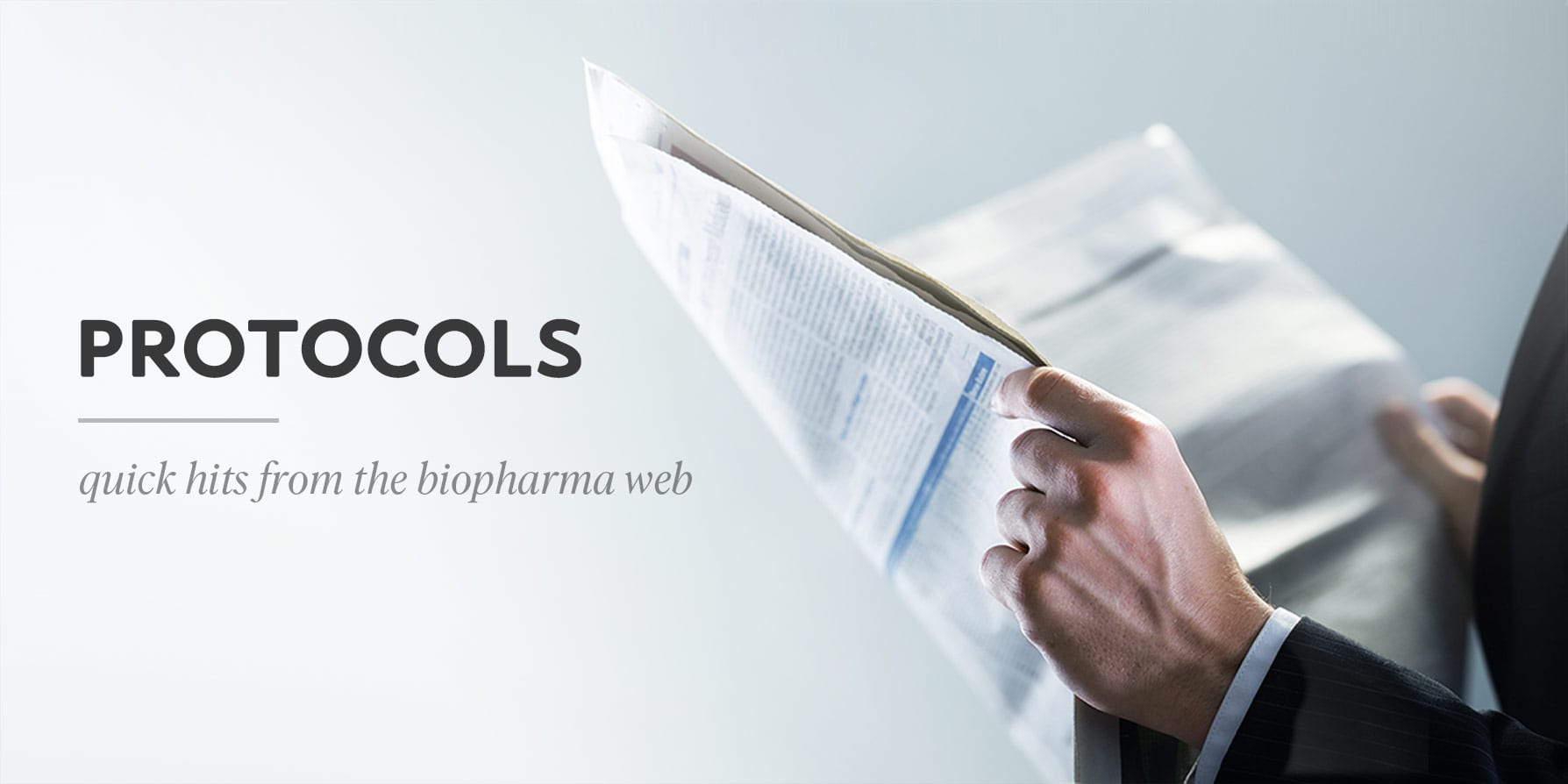 News brief­ing: PureTech plans Nas­daq de­but with sec­ondary list­ing; GoodRx prices $725M IPO
Lon­don Stock Ex­change-list­ed PureTech Health an­nounced Wednes­day that it's look­ing to ex­tend to Nas­daq. But due to its "strong cash po­si­tion," the biotech says it isn't is­su­ing any new shares in the po­ten­tial sec­ondary list­ing.
The com­pa­ny's shares closed at £256.50 Tues­day on the Lon­don Stock Ex­change. Its can­di­date LYT-100 is cur­rent­ly in Phase I de­vel­op­ment for var­i­ous in­di­ca­tions, in­clud­ing lym­phat­ic flow dis­or­ders and fi­brot­ic and in­flam­ma­to­ry dis­or­ders. PureTech is ex­pect­ing a Phase Ib read­out in lym­phat­ic flow dis­or­ders lat­er this year, and is al­so plan­ning to launch a Phase II study for the drug to treat res­pi­ra­to­ry con­di­tions ex­pe­ri­enced af­ter Covid-19.
In ad­di­tion to its own pipeline, PureTech ben­e­fits from a net­work of af­fil­i­ates, in­clud­ing Karuna Ther­a­peu­tics, which is work­ing on neu­ropsy­chi­atric dis­or­der ther­a­pies, Gele­sis, which was FDA cleared for its weight man­age­ment drug Plen­i­ty, and Vedan­ta Bio­sciences, which is de­vel­op­ing mi­cro­bio­me drugs.
PureTech said it in­tends to con­tin­ue trad­ing on the Lon­don Stock Ex­change in ad­di­tion to its po­ten­tial US list­ing. — Nicole De­Feud­is
Price watch­dog GoodRx rais­es $725 mil­lion, prices IPO
GoodRx, the con­sumer pre­scrip­tion drug plat­form and drug price watch­dog, an­nounced the pric­ing of its IPO Wednes­day morn­ing.
The com­pa­ny, which filed for the pub­lic of­fer­ing at the end of Au­gust, will be­gin trad­ing on the Nas­daq at $33 per share. Ini­tial­ly ex­pect­ing a $750 mil­lion raise, GoodRx came up just shy of that high tar­get and ul­ti­mate­ly pulled in $725 mil­lion.
GoodRx's ini­tial price is the high­est among biotech IPOs this year — if you can call it a biotech.
So far in 2020, there have al­ready been more than 50 IPOs in the in­dus­try, eclips­ing the to­tal from all of 2019. As of mid-Au­gust, the com­pa­nies have raised a com­bined $11 bil­lion, but GoodRx's hefty sum will sure­ly add to that to­tal.
GoodRx has be­come quite prof­itable in the last few years, de­spite be­ing main­ly known for com­pil­ing an­nu­al lists of the most ex­pen­sive drug prices and help­ing con­sumers com­pare pre­scrip­tion costs. In 2019 the com­pa­ny net­ted a prof­it of $66 mil­lion, and through the first of half of this year, they were on track to pock­et $100 mil­lion. — Max Gel­man
Ex­pand­ing a Cel­gene lega­cy pact, Bris­tol My­ers grabs celi­ac treat­ment from Anokion
Bris­tol My­ers Squibb is ap­par­ent­ly in­trigued enough by Anokion's ap­proach for treat­ing au­toim­mune dis­ease to not just keep, but ex­pand the col­lab­o­ra­tion Cel­gene had inked with the Swiss biotech.
In the lat­est move, Bris­tol My­ers is grab­bing Anokion's lead drug can­di­date, KAN-101, which is de­signed to treat celi­ac dis­ease by to­ler­iz­ing T cells to gluten anti­gens.
"We are in­trigued by the op­por­tu­ni­ty to lever­age this im­mune to­ler­iza­tion plat­form as a treat­ment for celi­ac dis­ease, as well as mul­ti­ple scle­ro­sis," Ru­pert Vessey, pres­i­dent of R&D, said in a state­ment.
Anokion is get­ting an undis­closed up­front pay­ment. As with the oth­er pro­grams cov­ered in deal, orig­i­nal­ly signed in 2016, the biotech is re­spon­si­ble for com­plet­ing pre­clin­cal and Phase I be­fore Bris­tol My­ers takes over the fund­ing of tri­als and sub­se­quent com­mer­cial work. — Am­ber Tong
Medi­gene chops staffers, switch­es fo­cus to TCR for sol­id tu­mors
Ger­many's Medi­gene is lay­ing off a quar­ter of its staff as it hun­kers down to fo­cus on the lead pro­grams in T cell re­cep­tor T cell ther­a­py.
The biotech, which boasts of al­liances with blue­bird and Vivek Ra­maswamy's Cy­to­vant, not­ed that the chal­lenges as­so­ci­at­ed with treat­ing very sick can­cer pa­tients amid a pan­dem­ic is forc­ing it to take longer with the Phase I dose es­ca­la­tion tri­al of MDG1011 in acute myeloid leukemia and myelodys­plas­tic syn­drome. But once that's done, it will be look­ing for a part­ner for the Phase II por­tion.
Look­ing ahead, Medi­gene said it will con­cen­trate all pre­clin­i­cal R&D ac­tiv­i­ties on de­vel­op­ing cell ther­a­pies for sol­id tu­mors. — Am­ber Tong