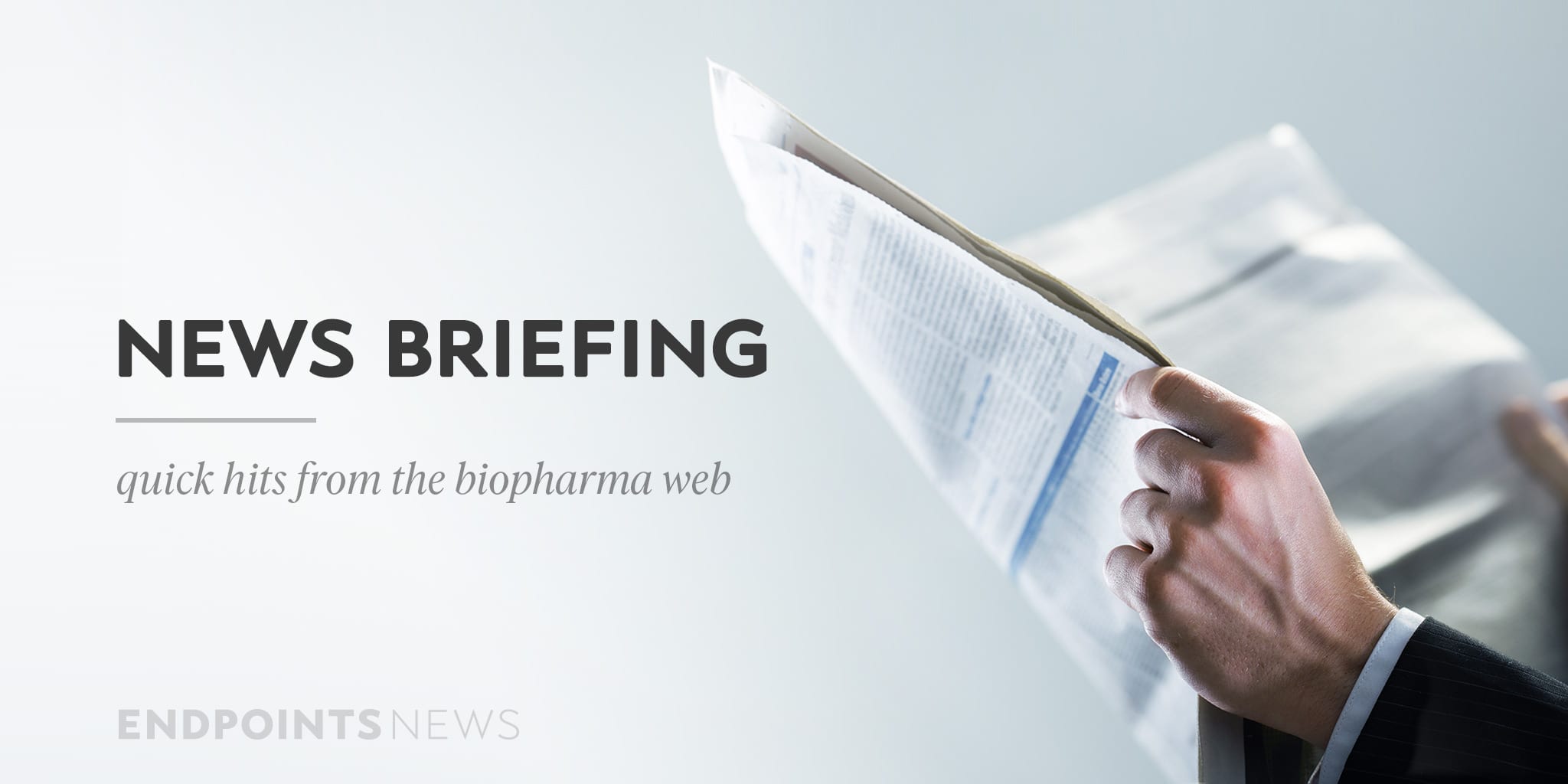 News brief­ing: Seer heads to Nas­daq with $150M IPO; IN8bio post­pones pub­lic de­but amid record year on Wall Street
Less than four months af­ter a $55 mil­lion raise, Seer is ready to go pub­lic.
The com­pa­ny, run by Omid Farokhzad, filed for a $150 mil­lion IPO on Thurs­day as it pre­pares to jump on­to the Nas­daq. Seer's stock tick­er will be fair­ly sim­ple to re­mem­ber — $SEER — and the move comes af­ter the com­pa­ny has raised more than $150 mil­lion since be­ing found­ed in 2017.
Thurs­day's news al­so comes less than a month af­ter Seer's main prod­uct, the Pro­teo­graph Prod­uct Suite, was de­liv­ered to one of its first col­lab­o­ra­tors, per the com­pa­ny's S-1. Funds from the IPO will go to­ward fur­ther com­mer­cial­iz­ing the prod­uct and oth­er R&D-re­lat­ed projects for Pro­teo­graph.
The prod­uct's main func­tion is to uti­lize nanopar­ti­cles to an­a­lyze the pro­tein com­po­si­tions in a blood sam­ple. Seer de­scribed the tech­nol­o­gy to End­points News in Ju­ly as a se­quenc­ing ma­chine read­ing out the base pairs on a par­tic­u­lar strand of DNA.
Last month, Nas­daq head of health­care list­ings Jor­dan Saxe pinned the to­tal num­ber of biotech IPOs through mid-Oc­to­ber at 72, with a to­tal com­bined raise high­er than $13.2 bil­lion. — Max Gel­man
IN8bio post­pones IPO amid record year for pub­lic de­buts
Af­ter more than 72 biotechs hopped on­to the Nas­daq this year, bring­ing in a record raise of more than $13 bil­lion, IN8bio de­cid­ed not to make the jump, af­ter all.
The New York-based biotech said on Fri­day that it's post­pon­ing its IPO plans. It ini­tial­ly filed in Oc­to­ber for an $86 mil­lion raise, then set terms last week that would al­low it to bring in $75 mil­lion from 4.7 mil­lion shares at a price range of $15 to $17.
IN8bio didn't of­fer an ex­pla­na­tion for the hold-up. It's fo­cused on ge­net­i­cal­ly mod­i­fied gam­ma delta T cell ther­a­pies, and has two can­di­dates in the clin­ic for glioblas­toma and leukemia, re­spec­tive­ly.
INB-200, for new­ly di­ag­nosed glioblas­toma, was ad­min­is­tered to the first pa­tient in a Phase I tri­al in June. Last month, IN8bio said it ex­pect­ed to read out the first da­ta from that pro­gram in 2021. It planned on tag­ging $22 to $28 mil­lion in IPO pro­ceeds to see the can­di­date to Phase II, ac­cord­ing to an S-1/A fil­ing.
The com­pa­ny had des­ig­nat­ed $10 to $17 mil­lion for INB-100, its leukemia can­di­date. That pro­gram be­gan dos­ing pa­tients in May, and IN8bio ex­pect­ed it to pro­duce ear­ly da­ta to­ward the end of 2022.
Nas­daq head of health­care list­ings Jor­dan Saxe told End­points News at the end of last month that fin­ish­ing the year with 75 biotech IPOs and just un­der $14 bil­lion in pro­ceeds would be a "fair es­ti­mate." — Nicole De­Feud­is