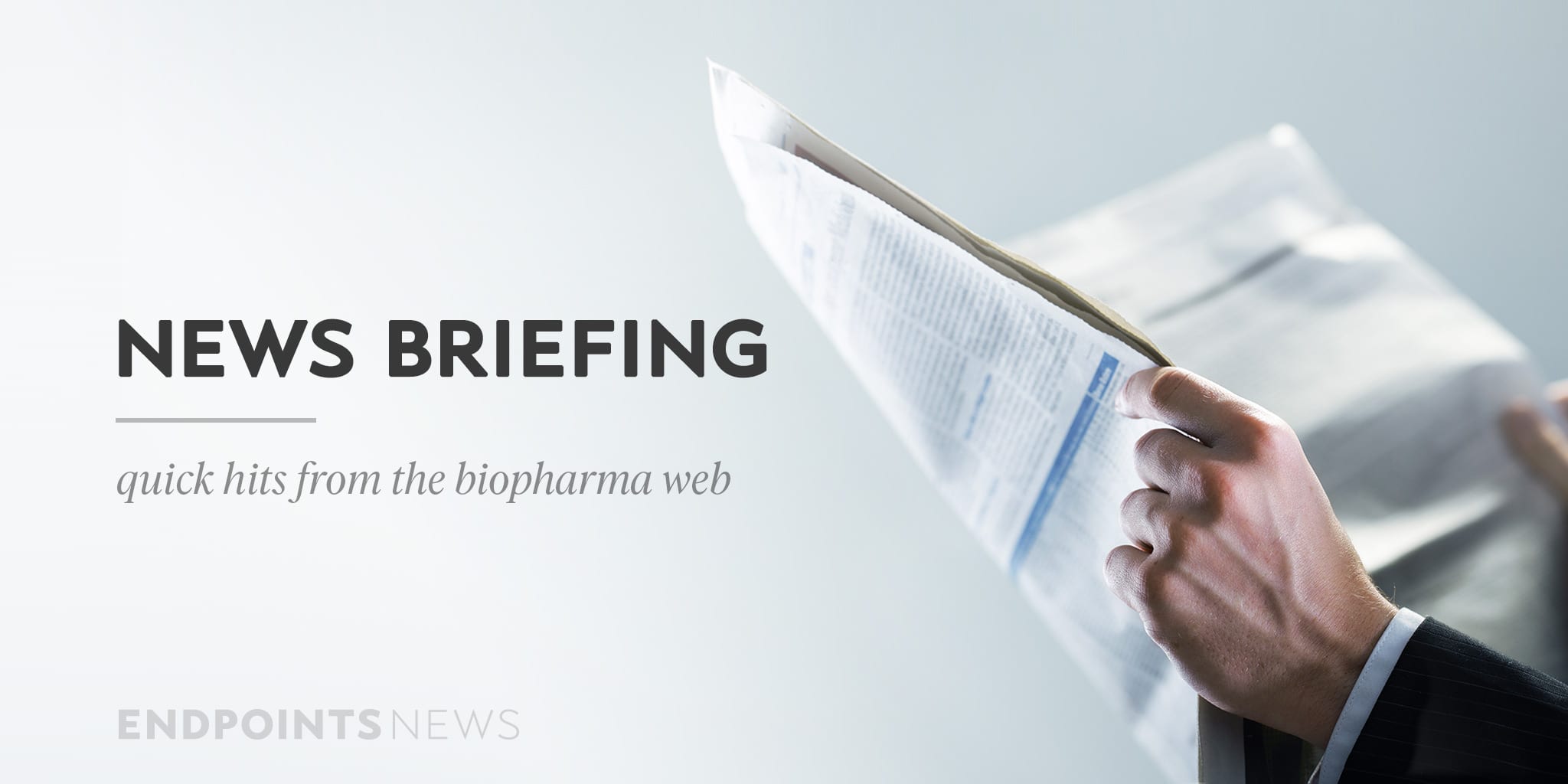 News wrap: Equi­l­li­um ax­es Metacrine merg­er; Two phar­mas pen ADC deals
Im­muno­bi­ol­o­gy biotech Equi­l­li­um an­nounced a "mu­tu­al ter­mi­na­tion" of an an­tic­i­pat­ed merg­er with Rich Hey­man-chaired Metacrine a lit­tle over three months af­ter the ini­tial an­nounce­ment of the all-stock agree­ment.
Ac­cord­ing to SEC fil­ings, nei­ther Equi­l­li­um nor Metacrine will pay a ter­mi­na­tion fee.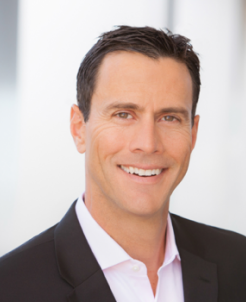 Bruce Steel
Equi­l­li­um CEO Bruce Steel said in a state­ment on Dec. 23 that Equi­l­li­um start­ed look­ing in­to ac­quir­ing Metacrine in ear­ly 2022 in an at­tempt to add cash run­way "in a very dif­fi­cult fi­nanc­ing mar­ket." Back in Sep­tem­ber, the com­pa­nies an­nounced that a merg­er would add $33 mil­lion to Equi­l­li­um's bal­ance sheet and ex­tend the run­way through 2024. But the com­pa­ny has since found a dif­fer­ent part­ner in Ono Phar­ma­ceu­ti­cal.
"How­ev­er, our re­cent strate­gic part­ner­ship with Ono Phar­ma­ceu­ti­cal is ex­pect­ed to ex­tend our cash run­way in­to 2025, and pos­si­bly fur­ther with po­ten­tial op­tion ex­er­cise and mile­stone pay­ments," Steel said.
Ear­li­er this month, Equi­l­li­um en­tered in­to an agree­ment with Ono that in­clud­ed a $26 mil­lion up­front pay­ment. Ono will have the ex­clu­sive op­tion to pur­chase the rights, in­clud­ing com­mer­cial­iza­tion, to mon­o­clon­al an­ti­body itolizum­ab in the Unit­ed States, Cana­da, Aus­tralia and New Zealand.
There is a po­ten­tial for up to an­oth­er $138.5 mil­lion in mile­stone pay­ments while Equi­l­li­um con­tin­ues R&D with itolizum­ab, in­clud­ing two stud­ies of the drug's im­pact on acute graft-ver­sus-host dis­ease and lu­pus nephri­tis.
— Kather­ine Lewin
Mer­ck KGaA and Am­gen dish cash for biotech AD­Cs
Mer­ck KGaA is hedg­ing its bets on the STING path­way. It has tapped Mer­sana Ther­a­peu­tics for a two-tar­get deal for STING ag­o­nist an­ti­body drug con­ju­gates, or AD­Cs, a type of treat­ment that arms an an­ti­body, which acts as an in­ter­nal com­pass, with a cell-killing drug.
Mer­sana will get $30 mil­lion up­front, and will be el­i­gi­ble for up to $800 mil­lion in po­ten­tial down­stream mile­stones plus roy­al­ties.
GSK al­so has a pact with Mer­sana on STING ag­o­nist AD­Cs. Last year, As­traZeneca signed a STING deal with F-star, and re­cent­ly BioN­Tech signed a deal with Ryvu Ther­a­peu­tics. But these deals come af­ter oth­ers left the field. No­var­tis walked away from its STING pro­gram in 2019 and Nim­bus al­so culled its ef­forts.
Sep­a­rate­ly, Am­gen has en­list­ed South Ko­re­an biotech LegoChem Bio­sciences for a five-tar­get ADC deal. The duo did not dis­close the up­front pay­ment, but said the deal could be good for $1.25 bil­lion in to­tal.
Last year, Czech-based So­tio Biotech al­so paid $29.5 mil­lion up­front for a deal with LegoChem. That deal sim­i­lar­ly was for five tar­gets and worth a po­ten­tial $1 bil­lion.
— Lei Lei Wu
Pep­tides get the spot­light in new Mer­ck deal
Mer­ck is tap­ping a part­ner to ex­plore pep­tide-drug con­ju­gates, or PD­Cs.
Japan's Pep­tiDream is tasked with iden­ti­fy­ing pep­tide can­di­dates for use in PD­Cs in a new pact worth as much as $2.1 bil­lion, in­clud­ing an un­spec­i­fied up­front pay­ment, plus mile­stones. Mer­ck will get ex­clu­sive rights to con­ju­gate those pep­tides to cy­to­tox­ic pay­loads — bring­ing the pay­loads to spe­cif­ic cells — and take charge of all de­vel­op­ment.
Mer­ck and Pep­tiDream have been col­lab­o­rat­ing on pep­tide dis­cov­ery since 2015.
Pep­tiDream it­self lists a dozen of PD­Cs in its own pipeline for both di­ag­nos­tic and ther­a­peu­tic pur­pos­es, in­clud­ing a PD-L1 di­ag­nos­tic PDC part­nered with Bris­tol My­ers Squibb and oth­er undis­closed pro­grams with No­var­tis and Rayze­Bio.
— Am­ber Tong
In­ter­cept re­sub­mits NASH drug to FDA
In­ter­cept Phar­ma­ceu­ti­cals is mov­ing an­oth­er hope­ful step for­ward with obeti­cholic acid as a treat­ment for non­al­co­holic steato­hep­ati­tis (NASH), a pro­gres­sive liv­er dis­ease.
The biotech an­nounced just be­fore Christ­mas that it had re­sub­mit­ted a new drug ap­pli­ca­tion to the FDA for obeti­cholic acid fol­low­ing two pos­i­tive analy­ses of its Phase III RE­GEN­ER­ATE study. Liv­er scar­ring, stiff­ness and blood lev­els of liv­er en­zymes all showed im­prove­ments in pa­tients that took the drug.
If the agency gives the thumbs-up, it would be the first time that obeti­cholic acid has been ap­proved for the treat­ment of NASH "by any reg­u­la­to­ry au­thor­i­ty in any ge­og­ra­phy," ac­cord­ing to In­ter­cept. Obeti­cholic acid is al­ready ap­proved for pri­ma­ry bil­iary cholan­gi­tis as Ocali­va.
The PDU­FA tar­get re­view time by the FDA is ex­pect­ed to be six months, the com­pa­ny said.
The FDA re­ject­ed the drug in 2020 for liv­er scar­ring due to NASH af­ter dis­ap­point­ing Phase III tri­als.
— Kather­ine Lewin
Zinc, sil­ver nanocrys­tal drug fails Covid study
Clene Nanomed­i­cine, which joined a long list of biotechs in test­ing com­pounds for Covid-19, has run in­to the same dis­ap­point­ing re­sult as many oth­ers.
Its drug flunked a Phase II study in­volv­ing non-hos­pi­tal­ized but symp­to­matic Covid-19 pa­tients, the Salt Lake City-based biotech re­port­ed. The tri­al showed that the drug didn't help pa­tients' symp­toms re­solve more quick­ly than a place­bo.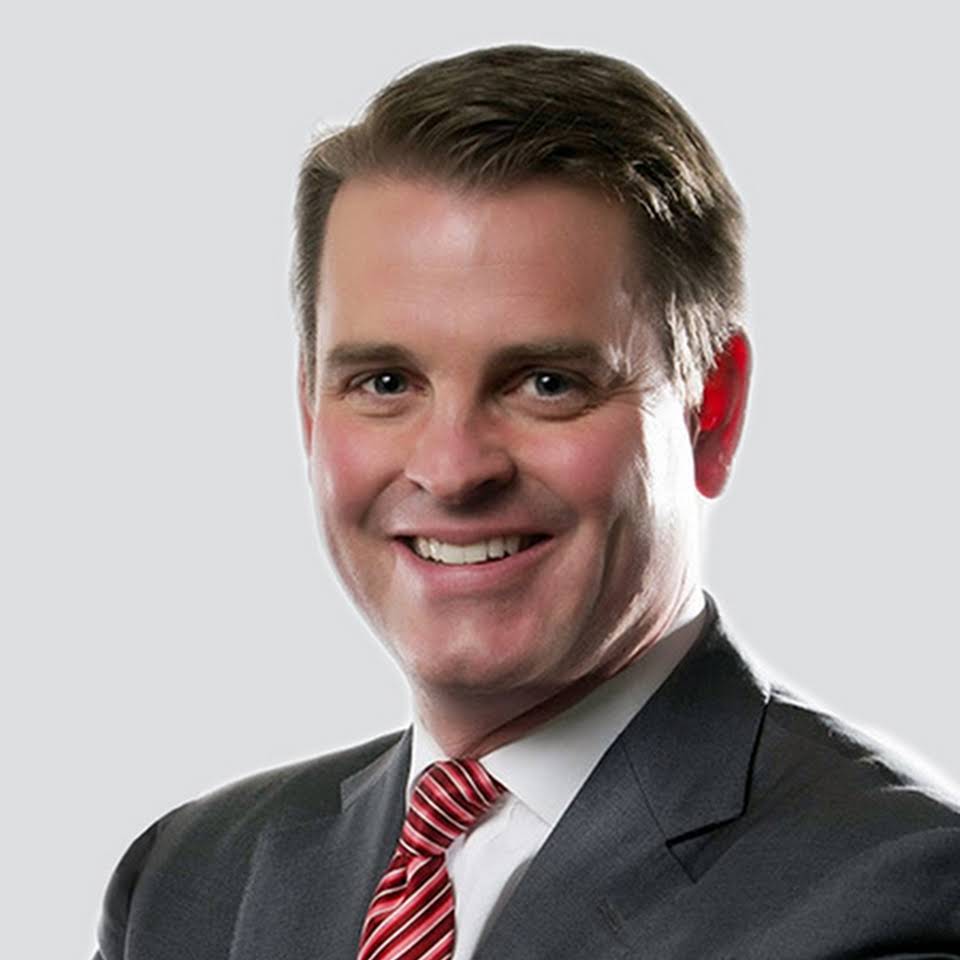 Rob Ether­ing­ton
In the tri­al, which was con­duct­ed in Brazil, 288 pa­tients re­ceived ei­ther a low dose of Clene's zinc and sil­ver nanocrys­tal sus­pen­sion, dubbed CNM-ZnAg, a high dose, or a place­bo on top of stan­dard sup­port­ive care for up to 21 days. They were then tracked through 28 days.
"No clin­i­cal ben­e­fit was ob­served ver­sus place­bo," the com­pa­ny said.
"At this time, we will cease fur­ther de­vel­op­ment for COVID," CEO Rob Ether­ing­ton said in a state­ment.
Clene will fo­cus on its lead as­set, a gold nanocrys­tal-based drug, as a treat­ment for mul­ti­ple scle­ro­sis. The drug failed an ALS tri­al last year.
— Am­ber Tong
Brii drops one HIV can­di­date while FDA lifts hold on an­oth­er
A year ago, in the wake of a safe­ty scare around Mer­ck's HIV drug is­la­travir, the FDA placed a clin­i­cal hold on a pro­drug of is­la­travir be­ing de­vel­oped by Brii Bio.
Brii Bio now says the agency has lift­ed the hold, clear­ing the way for a planned Phase I study that will test a low­er once-week­ly oral dose of BRII-732.
The biotech, which has pres­ence in both Durham, NC and Bei­jing, Chi­na, said it's al­so ex­plor­ing part­ner­ship op­por­tu­ni­ties to con­tin­ue de­vel­op­ing the com­pound as a long-act­ing op­tion for HIV pa­tients.
Da­ta from the healthy vol­un­teers who were dosed be­fore the study halt­ed sug­gest­ed an ac­cept­able safe­ty and tol­er­a­bil­i­ty pro­file, as well as promis­ing phar­ma­co­ki­net­ics, Brii added.
On the oth­er hand, the same can't be said about an­oth­er HIV can­di­date, BRII-778. Brii said it is shut­ter­ing that pro­gram based on phar­ma­co­ki­net­ic da­ta from a com­plet­ed Phase I study.
— Am­ber Tong
Min­er­va 'dis­ap­point­ed' in FDA's re­fusal-to-file let­ter for schiz­o­phre­nia symp­toms treat­ment
The FDA told Min­er­va Neu­ro­sciences that its Oc­to­ber re­fusal-to-file let­ter isn't go­ing away af­ter a meet­ing in No­vem­ber.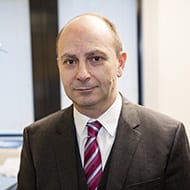 Re­my Luthringer
Min­er­va CEO Re­my Luthringer said in a state­ment that he's "dis­ap­point­ed" in the FDA's spurn­ing of rolu­peri­done even af­ter the Nov. 30 meet­ing to hash out the agency's long­stand­ing con­cerns.
Rolu­peri­done is an ex­per­i­men­tal treat­ment for the symp­toms of schiz­o­phre­nia, such as the in­abil­i­ty to com­plete tasks or feel plea­sure, changes in sleep and a loss of in­ter­est and mo­ti­va­tion in life.
Luthringer con­firmed that the FDA "will not file our NDA for rolu­peri­done for the treat­ment of neg­a­tive symp­toms of schiz­o­phre­nia."
The FDA has had con­cerns about the drug since 2020, but Min­er­va pushed ahead any­way. The FDA is­sued the let­ter on­ly eight weeks af­ter the com­pa­ny's ap­proval ap­pli­ca­tion in Au­gust 2022.
— Kather­ine Lewin
French Biotech gets a €40M cred­it to fund R&D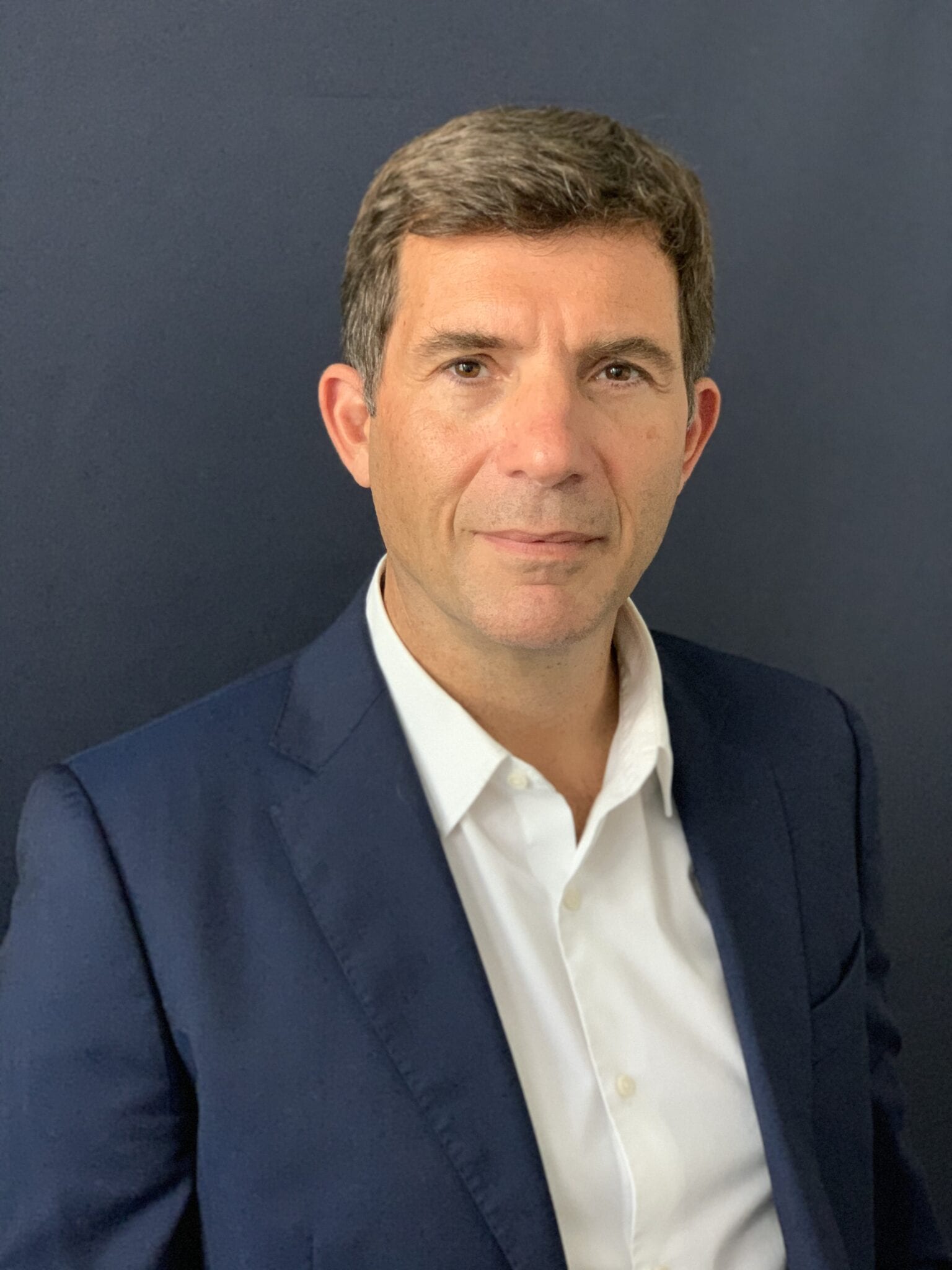 An­dré Chouli­ka
France-based cell and gene ther­a­py biotech Cel­lec­tis has en­tered a €40 mil­lion ($42.7 mil­lion) cred­it fa­cil­i­ty agree­ment with the Eu­ro­pean In­vest­ment Bank. Cel­lec­tis will use the funds to fur­ther de­vel­op its pipeline of CAR-T cell can­di­dates.
The cash will be di­vid­ed in­to three tranch­es. Cel­lec­tis will re­ceive €20 mil­lion in the first tranche, €15 mil­lion in the sec­ond and €5 mil­lion in the third. The re­lease of the funds will al­so be sub­ject to cer­tain con­di­tions, which were not de­tailed.
The fi­nanc­ing "is min­i­mal­ly di­lu­tive for our share­hold­ers, is ex­cel­lent news for Cel­lec­tis and a recog­ni­tion of the work ac­com­plished by our teams," Cel­lec­tis CEO An­dré Chouli­ka said in a state­ment.
-Tyler Patchen
No­var­tis to pay $245M to put an end to an­titrust lit­i­ga­tion — re­port
No­var­tis will pay $245 mil­lion to bring an end to an an­titrust case.
Ac­cord­ing to a re­port from Reuters, the pay­ment will end ac­cu­sa­tions that No­var­tis tried to de­lay the launch of gener­ic forms of its hy­per­ten­sion drug Ex­forge in the US. Reuters said the lit­i­ga­tion came from a 2011 li­cens­ing agree­ment be­tween No­var­tis and Par Phar­ma­ceu­ti­cals. Both No­var­tis and Par were ac­cused of en­ter­ing in­to an il­le­gal agree­ment to de­lay the launch of less ex­pen­sive and gener­ic forms of Ex­forge.
Reuters stat­ed that the plain­tiffs had ac­cused Par of agree­ing not to launch the gener­ic for two years af­ter one of No­var­tis' patents had ex­pired, with the Swiss phar­ma al­leg­ing to have al­so agreed to not com­pete with Par by launch­ing its own Ex­forge gener­ic dur­ing the 180-day "ex­clu­siv­i­ty pe­ri­od" af­ter Par en­tered the mar­ket.
The case saw groups such as CVS, Kroger, Wal­greens and Rite Aid in the list of plain­tiffs when lit­i­ga­tion kicked off in 2018.
–Tyler Patchen