Nine list­ings and $3.8B lat­er, HKEX cel­e­brates one-year biotech an­niver­sary with $194M CRO IPO
So how is Hong Kong stock ex­change's biotech board do­ing one year af­ter reg­u­la­tors opened up the list­ing regime to pre-rev­enue com­pa­nies in the field?
De­pends on how you look at it.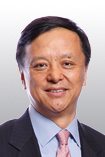 Charles Li
While on­ly nine biotech com­pa­nies — in­clud­ing one CRO gi­ant — have joined the HKEX this way in the past year, col­lec­tive­ly they have raised $3.8 bil­lion. By IPO pro­ceeds, that makes Hong Kong the sec­ond largest pub­lic biotech hub world­wide af­ter the leader Nas­daq, ac­cord­ing to Re­fini­tiv da­ta cit­ed by the lo­cal South Chi­na Morn­ing Post.
In a sign of the buoy­ant times, the drug dis­cov­ery spe­cial­ists at Vi­va Biotech are re­port­ed­ly eye­ing $150 mil­lion to $194 mil­lion (be­tween HK$1.18 bil­lion and HK$1.52 bil­lion) in their pub­lic de­but. The com­pa­ny first filed last Ju­ly.
Like fel­low CRO WuXi AppTec, Vi­va is mak­ing its pitch to in­vestors with rev­enue on its hands. The Shang­hai-based com­pa­ny is half-in­cu­ba­tor and half-con­tract busi­ness, of­fer­ing both "eq­ui­ty for ser­vice" and "cash for ser­vice" mod­els to US and Chi­nese bio­phar­mas look­ing for out­sourc­ing part­ners. The list­ing is ex­pect­ed to both ex­pand their port­fo­lio — 21 star­tups at last count — and boost their man­u­fac­tur­ing ca­pa­bil­i­ties.
"In gen­er­al, for each of our in­cu­ba­tion projects un­der the EFS mod­el, we plan to con­tribute an av­er­age of US$1.5 mil­lion in cash or via drug dis­cov­ery ser­vices we pro­vide, with an aim to ex­it 50% of our eq­ui­ty/eco­nom­ic in­ter­est in 2.5 years af­ter in­vest­ment and the re­main­ing in­ter­est in 5.5 years af­ter in­vest­ment," the com­pa­ny wrote in a fil­ing.
Sinopharm Cap­i­tal and two funds con­trolled by Shen­zhen GT­JA In­vest­ment Group came in as the cor­ner­stone in­vestors for the IPO, sub­scrib­ing for a com­bined 26% of the whole of­fer­ing, Caix­in re­port­ed.
The stock is sched­uled to de­but on May 9. Un­til then, the key ques­tion re­mains: Will it per­form more like the ear­ly pur­vey­ors like As­cle­tis, Hua Med­i­cine and BeiGene — all yet to re­cov­er from tur­bu­lence — or rel­a­tive new­com­ers like In­novent, CStone or even CanSi­no (now up more than 70% from IPO price)?
Over­all, though, HKEX chief Charles (Xi­ao­jia) Li would ar­gue they are mak­ing good progress.
"Far from be­ing dis­ap­point­ing, we are very pleased with the ear­ly de­vel­op­ment of our biotech and weight­ed vot­ing rights chap­ters in Hong Kong," he wrote to the SCMP.