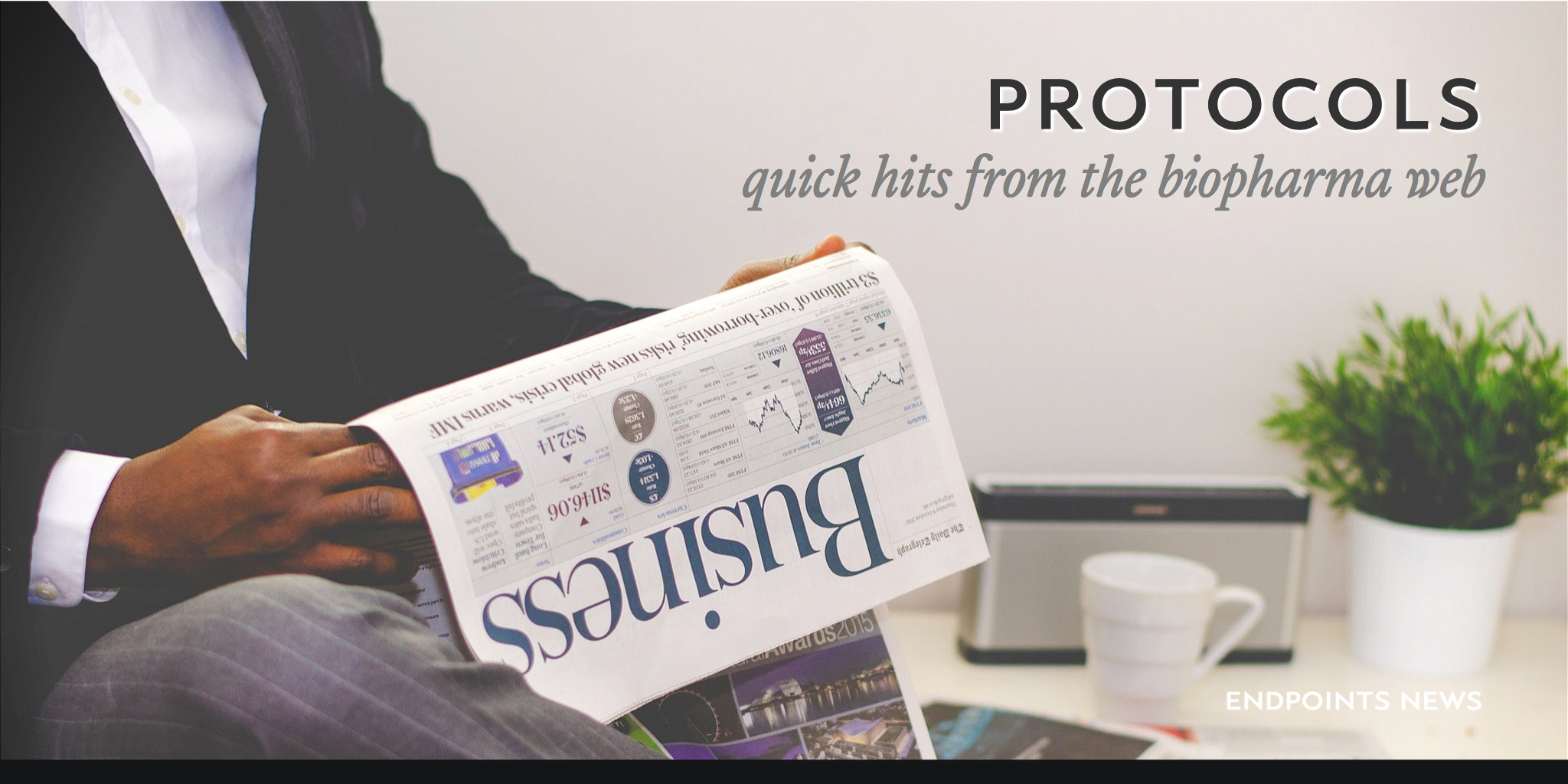 No­body but Deer­field wants Melin­ta; No­var­tis finds a new drug dis­cov­ery part­ner
→ Melin­ta Ther­a­peu­tics — one of the myr­i­ad of com­pa­nies that crashed and burned in the 'bro­ken' mar­ket for an­tibi­otics — will be of­fi­cial­ly swal­lowed by Deer­field. Melin­ta had filed for chap­ter 11 bank­rupt­cy late last year and had signed a deal to turn over con­trol to Deer­field in ex­change for the $140 mil­lion of se­nior debt it holds in the com­pa­ny. The plan was to com­plete a re­or­ga­ni­za­tion in bank­rupt­cy, and wait for bet­ter of­fers — but on Wednes­day Melin­ta said the auc­tion sched­uled for March 6 would not pro­ceed, as no par­ty sub­mit­ted a high­er and bet­ter bid than Deer­field.
→ Drug dis­cov­ery com­pa­ny Ori­o­n­is Bio­sciences has found a part­ner in Swiss gi­ant No­var­tis. "Our pro­pri­etary genome-wide dis­cov­ery and drug de­sign tech­nolo­gies may en­able iden­ti­fi­ca­tion and de­vel­op­ment of small mol­e­cules and bi­o­log­ics with high speci­fici­ty and se­lec­tiv­i­ty against tar­gets at a scale, speed and ef­fi­cien­cy," Niko­lai Kley, CEO of Ori­o­n­is, said in a state­ment.
→ Sea­soned en­tre­pre­neur John Flavin — who most re­cent­ly helped launch Pyx­is On­col­o­gy based on sci­ence out of the Uni­ver­si­ty of Chica­go — is start­ing a new in­cu­ba­tor to hatch more star­tups in the Mid­west. Por­tal In­no­va­tions will seed and ac­cel­er­ate life sci­ences, medtech and bioin­for­mat­ics ven­tures. The re­al es­tate de­vel­op­er Tram­mell Crow Com­pa­ny is on board to de­sign and de­vel­op wet and dry lab space for these com­pa­nies.
→ Years be­fore the CAR-T ther­a­pies Kym­ri­ah and Yescar­ta hit the mar­ket, two French com­pa­nies joined forces in a quest to bring off-the-shelf im­munother­a­pies based on gene-edit­ed al­lo­gene­ic CAR-T cells to fruition. The play­ers Cel­lec­tis and part­ner Servi­er, in Feb­ru­ary, an­nounced they were amend­ing the terms of their col­lab­o­ra­tion, orig­i­nal­ly inked in 2014. On Wednes­day, the two part­ners an­nounced the ex­e­cu­tion of the bind­ing term sheet.