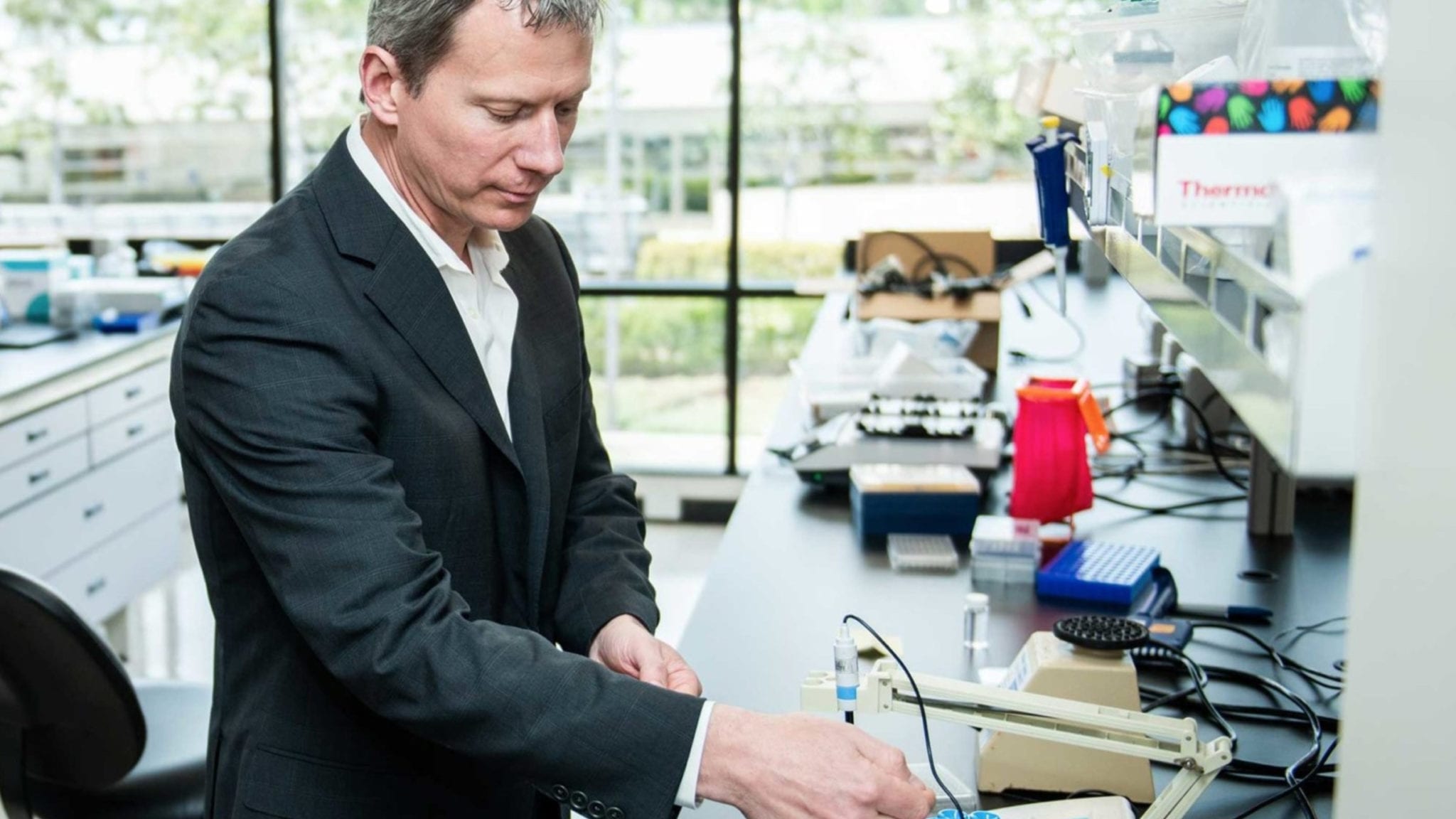 Eric Ostertag, Poseida CEO (Poseida Therapeutics)
No­var­tis-backed Po­sei­da is pack­ing in the cash for its next-gen CAR-T work, adding a $110M ven­ture raise on top of its new­ly-re­filed IPO
A week af­ter up­dat­ing their S-1 in search of at least $115 mil­lion on the hot biotech IPO mar­ket, Po­sei­da Ther­a­peu­tics says it's al­so raised a fresh ven­ture round — a lit­tle more than a year af­ter its last.
The first time around, af­ter Po­sei­da de­layed its IPO dur­ing a gov­ern­ment shut­down, the biotech re­port­ed a $150 mil­lion C round. This time around, it's adding $110 mil­lion more from Fi­deli­ty Man­age­ment Re­search Com­pa­ny and oth­ers.
There's no word in the biotech's state­ment on No­var­tis, which bought up half of the eq­ui­ty for the Se­ries C cash with a $75 mil­lion in­vest­ment.
Ac­cord­ing to the SEC fil­ing, No­var­tis — which field­ed the first, some­what trou­bled CAR-T — owns 14.9% of the com­pa­ny, with Ma­lin in for 23.2%, though those num­bers may have changed now.
The big ben­e­fi­cia­ry is CEO Er­ic Os­tertag, who con­trols 12.6 mil­lion shares — 25.4% — through var­i­ous fam­i­ly trusts.
Po­sei­da's big idea in­volves the use of a non-vi­ral DNA tech that they say can be used to gath­er a big­ger con­cen­tra­tion of stem cell mem­o­ry T cells that can avoid the ex­haus­tion that lim­its the ef­fi­ca­cy of the pi­o­neers — a cen­tral theme in cell ther­a­py 2.0.
Os­tertag picked up his PhD in mol­e­c­u­lar bi­ol­o­gy at Penn and went on to a ca­reer that in­clud­ed a va­ri­ety of biotech star­tups.