No­var­tis throws Cerulean a life­line with $5M deal; Porges diss­es Cel­gene's GED-0301
No­var­tis has come along with a com­pa­ny-sav­ing deal to part­ner with Cerulean $CERU. Blast­ed by a re­cent tri­al fail­ure, the Waltham, MA-based biotech is pick­ing up a $5 mil­lion up­front to use its nanopar­ti­cle drug con­ju­gate tech with sev­er­al of No­var­tis's drug can­di­dates. The deal al­so in­cludes po­ten­tial mile­stones on up to five tar­gets. Cerulean's shares blast­ed up 60%, break­ing out of per­ilous pen­ny stock ter­ri­to­ry this morn­ing. Cerulean has al­so struck a deal to sell shares to As­pire Cap­i­tal Fund un­der a stock pur­chase agree­ment.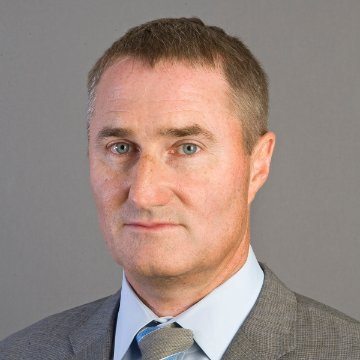 Ge­of­frey Porges, Leerink
You can in­clude Leerink's Ge­of­frey Porges among the group of an­a­lysts who have been se­ri­ous­ly unim­pressed with Cel­gene's GED-0301. New Crohn's da­ta has left a group of crit­ics won­der­ing what Cel­gene was mak­ing such a fuss about. Says Porges: "We have al­ways been cau­tious re­gard­ing the op­por­tu­ni­ty of GED-0301 in Crohn's dis­ease, de­spite the ini­tial im­pres­sive phase II da­ta pub­lished at the end of 2014, and these da­ta are con­sis­tent with that view. GED-0301 ap­pears to pro­vide some ben­e­fit to pa­tients, and as an oral agent with a be­nign safe­ty pro­file (as­sum­ing con­fir­ma­tion with ex­tend­ed ex­po­sure), will like­ly gain some use (de­pend­ing on price) as a first-line agent and an ini­tial al­ter­na­tive to bi­o­log­ics – per­haps to be used on top of oth­er 1L agents like the aminos­al­i­cy­lates."
The Welles­ley, MA-based clin­i­cal tri­als soft­ware com­pa­ny 4G Clin­i­cal raised $5 mil­lion in Se­ries A1 fi­nanc­ing led by Boston-based Schooner Cap­i­tal. That mon­ey brings its to­tal to $7.5 mil­lion.
Copen­hagen-based As­cendis has raised $112 mil­lion to help fund de­vel­op­ment of a new growth hor­mone.