Oc­u­lar Ther­a­peu­tix's last-minute gam­bit fails to sal­vage its sec­ond FDA ap­pli­ca­tion, shares plunge
An 11th hour bid by Oc­u­lar Ther­a­peu­tix to sal­vage its FDA ap­pli­ca­tion for their drug/de­vice eye treat­ment Dex­ten­za got shot down in a hur­ry on Tues­day.
A year af­ter Oc­u­lar re­ceived its first re­jec­tion of the eye ther­a­py based on man­u­fac­tur­ing is­sues, the Bed­ford, MA-based com­pa­ny was hand­ed its sec­ond com­plete re­sponse let­ter af­ter in­spec­tors flagged is­sues dur­ing a pre-NDA in­spec­tion a cou­ple of months ago.
Oc­u­lar shares $OCUL took a nose dive on the news, drop­ping more than 30%.
Oc­u­lar ex­ecs tried to win a re­prieve by fil­ing a re­sponse to the FDA's man­u­fac­tur­ing con­cerns on Mon­day, the day ahead of the PDU­FA date. They want­ed reg­u­la­tors to flag the re­sponse as a ma­jor amend­ment to their ap­pli­ca­tion and ex­tend the dead­line, but the FDA stiff-armed the biotech with­out even tak­ing a look — ac­cord­ing to Oc­u­lar's ver­sion of events.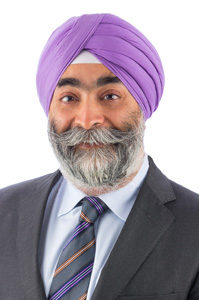 Amar Sawh­ney
Dex­ten­za has had a mixed Phase III record in the clin­ic, suc­ceed­ing with its hy­dro­gel plug in de­liv­er­ing dex­am­etha­sone over an ex­tend­ed pe­ri­od in re­duc­ing post-sur­gi­cal pain, but fail­ing at sig­nif­i­cant­ly re­duc­ing oc­u­lar itch­ing for al­ler­gic con­junc­tivi­tis. An­a­lysts have al­so been scratch­ing their heads over the com­mer­cial prospects of a ther­a­py avail­able in cheap eye drops.
None of that gets an­swered, though, be­fore the com­pa­ny wins a reg­u­la­to­ry green light. And now the biotech, which is part­nered with Re­gen­eron on an ex­tend­ed dos­ing ap­proach for Eylea, will once again have to go back to the draw­ing board over its man­u­fac­tur­ing woes as it preps for a third shot at an OK.
Said Oc­u­lar Ther­a­peu­tix CEO Amar Sawh­ney:
Im­por­tant­ly, there were no clin­i­cal is­sues iden­ti­fied in the CRL per­tain­ing to ef­fi­ca­cy or safe­ty re­lat­ed to the post-sur­gi­cal pain in­di­ca­tion. We be­lieve that DEX­TEN­ZA can be ap­proved once these open man­u­fac­tur­ing items are re­solved.