Out of jobs, a pair of ear­ly cell ther­a­py ex­ec­u­tives went to Seoul, came back with a new com­pa­ny, $70M and a plan to leapfrog nat­ur­al killer com­peti­tors
Tom Far­rell didn't have much to do af­ter Bel­licum an­nounced in Jan­u­ary 2017 that they were bring­ing in a new CEO. He had led the CAR-T com­pa­ny for over a decade, since be­fore Carl June's New Eng­land Jour­nal of Med­i­cine pa­per had made cell ther­a­py the hottest thing in can­cer re­search. Now he was fac­ing an 18-month non-com­pete.
So he worked quick­ly when, not long af­ter that clock ex­pired in 2018, a banker who helped take Bel­licum pub­lic told him about a South Ko­re­an com­pa­ny called Green Cross Lab­Cell that had built a nat­ur­al killer cell fac­to­ry and was look­ing to de­vel­op ther­a­pies off it. Far­rell hopped a plane to Seoul.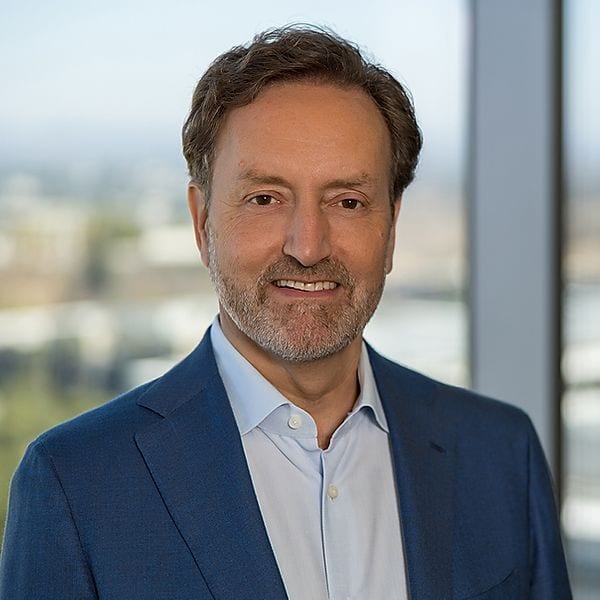 Tom Far­rell
It was "huge­ly im­pres­sive," Far­rell told End­points News. "There was noth­ing [else] I came across that was tru­ly dis­rup­tive from a busi­ness mod­el per­spec­tive."
A year and a half lat­er, Far­rell has his new com­pa­ny. Called Arti­va, it launch­es with $78 mil­lion in Se­ries A fund­ing and an ex­clu­sive deal with Green Cross to push some of their nat­ur­al killer cell tech­nol­o­gy in­to the clin­ic. They'll start with a ther­a­py that com­bines NKs with an ap­proved an­ti­body ther­a­py like rit­ux­imab to im­prove the an­ti­body's ef­fec­tive­ness. Be­hind that, they're work­ing on CAR-NK ther­a­py and, longer term, gene-edit­ed CAR-NK cells. RA Cap­i­tal Man­age­ment, ven­Bio and 5AM Ven­tures led the round.
Arti­va joins what, af­ter many years, has re­cent­ly be­come a boom­ing field. In Feb­ru­ary, MD An­der­son showed that a Take­da-li­censed CAR-NK ther­a­py cleared tu­mors com­plete­ly in 7 of 11 non-Hodgkin's lym­phoma pa­tients. Two months lat­er, J&J gave Fate Ther­a­peu­tics, one of the ear­li­est biotechs in the field, an up-to $3.1 bil­lion deal for their CAR-NK and CAR-T ther­a­pies. The Big Phar­mas are joined by a slate of re­cent up­starts, in­clud­ing Celu­lar­i­ty, Nkar­ta, Nan­tK­west, and Cy­tovia.
Un­like the oth­er new­com­ers, Arti­va makes vir­tu­al­ly no claim on hav­ing orig­i­nal sci­ence. In fact, Far­rell said, biotech's em­pha­sis on nov­el tech­nolo­gies is part of why cell ther­a­py has ad­vanced on­ly "in­cre­men­tal­ly" since the ap­proval of the first two CAR-T ther­a­pies. In­dus­try hasn't fo­cused enough on ad­dress­ing the man­u­fac­tur­ing is­sues that have made ther­a­pies so cost­ly and dif­fi­cult to scale, he said.
Lewis Lanier, an im­mu­nol­o­gist at the Uni­ver­si­ty of Cal­i­for­nia, San Fran­cis­co and an ear­ly pi­o­neer in NK cell re­search, said Arti­va would still face the same ques­tions oth­er drug de­vel­op­ers face — will some pa­tient re­ject the cells? Will the nat­ur­al killer cells ac­tu­al­ly last a sig­nif­i­cant amount of time af­ter in­fu­sion? — but the col­lab­o­ra­tion could give them an edge.
"The Ko­re­an Green Cross man­u­fac­tur­ing fa­cil­i­ty is re­al­ly first rate, that's where the ad­van­tage is," Lanier, who is not in­volved in Arti­va, told End­points. "The sci­ence is re­al­ly rou­tine, they're not do­ing any­thing par­tic­u­lar­ly in­no­v­a­tive."
For years, NK cells have been viewed as one of the key po­ten­tial ways of mak­ing off-the-shelf cell ther­a­py. Part of the in­nate im­mune sys­tem, im­plant­i­ng these cells from donors doesn't lead to the same re­sis­tance that donor T cells can. One of the prob­lems, though, is that NKs are "finicky," as Lanier puts it, vast­ly more dif­fi­cult to grow and ma­nip­u­late in a lab. On­ly re­cent­ly have a cou­ple com­pa­nies fig­ured out ways to do it con­sis­tent­ly. Fate, for in­stance, us­es mas­ter lines of iP­SC stem cells.
At the Green Cross fa­cil­i­ty Far­rell toured two No­vem­bers ago, the South Ko­re­an com­pa­ny had re­fined a process to de­rive NK cells from do­nat­ed um­bil­i­cal cord blood and cryo-pre­serve it. A week af­ter his tour, Far­rell flew to San Diego for the ASH con­fer­ence, where he ran in­to Pe­te Fly­nn, an­oth­er long­time biotech ex­ec­u­tive out of a job. Fly­nn had run ear­ly de­vel­op­ment for Fate in its ear­ly years be­fore leav­ing to run R&D for the an­ti-obe­si­ty com­pa­ny Orex­i­gen, which had just gone bank­rupt.
Far­rell ex­plained what he saw in Seoul and the two de­bat­ed dif­fer­ent ap­proach­es to off-the-shelf ther­a­py. They fig­ured the man­u­fac­tur­ing base could be a launch­ing pad.
"Even though we're a Se­ries A com­pa­ny, we're look­ing to be­come the go-to NK cell," Fly­nn, now COO, told End­points. "Ba­si­cal­ly all the pieces are in place al­ready, where­as for some of those oth­er com­pa­nies, there might still be some work to do."