Pan­cre­at­ic can­cer study fail­ure crip­ples a Mer­ri­mack drug, forc­ing a coup de grâce and pipeline re­treat
Eigh­teen months af­ter Mer­ri­mack $MACK re­struc­tured, sell­ing off its one mar­ket­ed drug, switch­ing out CEOs and cir­cling the wag­ons around three key can­cer drugs, the biotech has been forced to scut­tle one of its pri­or­i­ty drug pro­grams.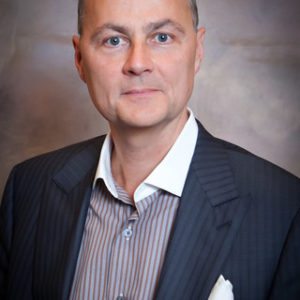 Richard Pe­ters
MM-141 (is­ti­ra­tum­ab), has failed a Phase II pan­cre­at­ic can­cer study af­ter in­ves­ti­ga­tors paired it with nab-pa­cli­tax­el and gem­c­itabine against the stan­dard com­bo alone. There are no da­ta in the state­ment, but the com­pa­ny said the drug flat failed on the pri­ma­ry and sec­ondary end­points, with noth­ing en­cour­ag­ing to re­port in the sub­group analy­sis.
Shares tanked on the news, drop­ping 34% in pre-mar­ket trad­ing.
The study re­cruit­ed front­line pa­tients with high serum lev­els of free In­sulin-like Growth Fac­tor-1 (IGF-1). The dis­ease and that par­tic­u­lar pa­tient group has proven to be one of the tough­est to treat, mak­ing this a high-risk ef­fort un­der the best of cir­cum­stances. The drug is a bi-spe­cif­ic an­ti-IGF-1R/ERBB3 an­ti­body.
The set­back marks a se­ri­ous blow for Mer­ri­mack, which was forced to re­struc­ture and lay off a big chunk of its work­force.
CEO Richard Pe­ters is left with a re­duced pipeline with two key drugs: MM-121 and MM-310.
Tar­get­ing IGF-1R has been re­peat­ed­ly un­suc­cess­ful in #Pan­cre­at­ic­Cancer de­spite high IGF-1 lev­els in many pts.
A ran­dom­ized phase 2 tri­al of a bi-spe­cif­ic an­ti-IGF-1R/ERBB3 an­ti­body (MM-141, Mer­ri­mack) has failed in front­line com­bi­na­tion with Gem/Abrax­ane.https://t.co/R6ozfW9AwF

— Anir­ban Maitra (@Ai­ims1742) June 25, 2018