Park­er In­sti­tute-al­lied Tes­sa grabs an $80M round for its next-gen can­cer cell ther­a­pies
Last sum­mer the Park­er In­sti­tute for Can­cer Im­munother­a­py raised eye­brows in R&D cir­cles with its an­nounce­ment that it was al­ly­ing it­self with a lit­tle-known biotech based on Sin­ga­pore that was tak­ing a nov­el ap­proach to adop­tive cell ther­a­pies. Now, the biotech — Tes­sa Ther­a­peu­tics — has raised $80 mil­lion from a well-heeled group that in­cludes the sov­er­eign wealth fund for Sin­ga­pore to fin­ish a Phase III quest aimed at one of the Holy Grails of can­cer R&D.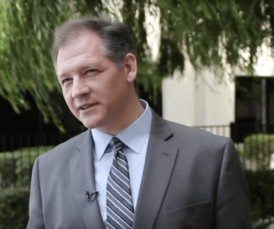 John Con­nol­ly
The big idea at Tes­sa is that it knows how to adapt virus-spe­cif­ic T cells to tar­get vi­ral­ly-as­so­ci­at­ed tu­mors like cer­vi­cal and head and neck can­cer, swarm­ing the cells. And done prop­er­ly, it could prove an open door to go be­yond some of the as­ton­ish­ing suc­cess­es that CAR-T drugs have had in blood can­cers in­to sol­id tu­mors.
"As much as its tech­no­log­i­cal as­pect, it's al­so a philo­soph­i­cal align­ment," Fred Rams­dell, the vice pres­i­dent for re­search at the Park­er In­sti­tute, told me at the time. "They have a very good sci­en­tif­ic un­der­pin­ning. They know what they're do­ing; very well round­ed….You nev­er know, but it looks re­al­ly quite good."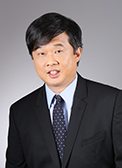 Han Chong Toh
The work at Tes­sa is led by chief sci­en­tif­ic of­fi­cer John Con­nol­ly, a Bay­lor vet, and CMO Han Chong Toh, the deputy di­rec­tor of the Na­tion­al Can­cer Cen­tre Sin­ga­pore and one of the top can­cer in­ves­ti­ga­tors in the re­gion. That all clear­ly helped en­cour­age one of the biggest ven­ture rounds seen in the re­gion this year.
Tes­sa turned up at AS­CO in ear­ly June with Phase II da­ta on 35 pa­tients with rare cas­es of Stage 4c na­sopha­ryn­geal car­ci­no­ma, or NPC, as­so­ci­at­ed with Ep­stein-Barr virus. It was, said Con­nol­ly, "beau­ti­ful sur­vival da­ta." Their con­clu­sion:
The 2- and 3-year over­all sur­vival rates were 62.9% and 37.1% re­spec­tive­ly, which rep­re­sent the best re­port­ed sur­vival out­come for first-line treat­ment of ad­vanced NPC when com­pared to his­tor­i­cal clin­i­cal tri­als.
Tes­sa has al­so been lin­ing up new tech on on­colyt­ic virus­es and chimeric anti­gen re­cep­tors for its next-gen work. And now it has more mon­ey for the next stage of the jour­ney from a sig­nif­i­cant group of Asian in­vestors.
Sin­ga­pore-based Temasek, a sov­er­eign wealth fund for the city-state, led the round and was joined by ED­BI, Karst Peak Cap­i­tal, He­li­co­nia, Her­i­tas and oth­er in­vestors.