Penn spin­out preps for hu­man stud­ies of a new-mod­el CAAR, aim­ing at a one-time cure for au­toim­mune dis­eases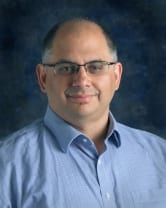 Michael Milone
Michael Milone learned about en­gi­neer­ing T cells for can­cer at the bench of the mas­ter, work­ing as a post doc in Carl June's lab at the Uni­ver­si­ty of Penn­syl­va­nia from 2004 to 2007. He went on to play a key role in the sci­en­tif­ic lead­er­ship team de­vel­op­ing No­var­tis' break­through CAR-T drug Kym­ri­ah at Penn. And now, at the head of his own team of trans­la­tion­al re­searchers, he and Penn's Aimee Payne and Steven Nicht­berg­er are co-found­ing a biotech that will take what they've learned about T cell en­gi­neer­ing in­to au­toim­mune dis­eases, in search of a break­through, once-and-done ap­proach.
The up­start — Ca­balet­ta Bio, to be helmed by Nicht­berg­er — has grabbed a $38 mil­lion round from a group of in­vestors with an eye to go­ing in­to the clin­ic with the work they've done on mu­cos­al pem­phi­gus vul­garis, a rare skin blis­ter­ing dis­ease, re­cent­ly pub­lished in Sci­ence.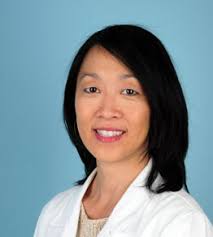 Aimee Payne
So what's the big idea here? The team at Penn be­lieves they have con­struct­ed a next-gen CAAR — with Chimeric AutoAnti­body Recep­tors. These CAARs have shown a pre­clin­i­cal abil­i­ty to iden­ti­fy and elim­i­nate the spe­cif­ic B cells that me­di­ate a wide va­ri­ety of au­toim­mune con­di­tions, while leav­ing the nor­mal B cells alone. And they're bet­ting that the years of clin­i­cal work on B cell me­di­at­ed can­cers — which has had to grap­ple with the lethal cy­tokine storms that can en­gulf and ex­tin­guish pa­tients — has sig­nif­i­cant­ly de-risked the safe­ty as­pects of their work.
It was Payne, the lead physi­cian in the Au­toim­mune Blis­ter­ing Clin­ic at Penn, who did the an­i­mal stud­ies on their lead drug DSG3-CAART, pro­vid­ing the pre­clin­i­cal proof of con­cept they need­ed to set up the clin­i­cal stud­ies. And they'll have the full back­ing of Penn now that they're shift­ing to hu­man stud­ies.
Steven Nicht­berg­er
"Dur­ing the past 18 months, Ca­balet­ta has ad­vanced a se­ries of CAAR T cell ther­a­py prod­ucts, li­censed foun­da­tion­al in­tel­lec­tu­al prop­er­ty and as­sem­bled lead­ing sci­en­tists, clin­i­cians and ex­perts in the dis­cov­ery, de­vel­op­ment, man­u­fac­tur­ing and reg­u­la­to­ry ap­proval of cell ther­a­py prod­ucts to ac­cel­er­ate de­vel­op­ment of high­ly spe­cif­ic CAAR T cell ther­a­pies that may of­fer a po­ten­tial one-time cure for cer­tain B cell-me­di­at­ed au­toim­mune dis­eases," said Nicht­berg­er.
Their A round came in last month, led by 5AM Ven­tures, with par­tic­i­pa­tion from the founders: Adage Cap­i­tal Man­age­ment, a "sec­ond large U.S.-based, health­care-fo­cused in­vest­ment fund" and the Uni­ver­si­ty of Penn­syl­va­nia.
---
Im­age: PENN TO­DAY