→ Perlara, the rare disease company founded by Twitter's favorite biotech rebel Ethan Perlstein, announced two scientific discovery collaborations Friday with Harvard Medical School and the Undiagnosed Diseases Network. The research partnerships are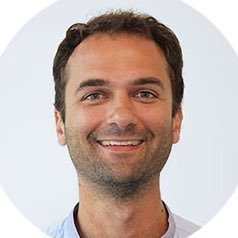 for two rare monogenic neurodevelopmental disorders. One is caused by a mutation in GNA01 and the other caused by a mutation in RPS6KA3 (Coffin-Lowry Syndrome). Perlara plans to develop and validate nematode and fly "patient avatars" of pathogenic GNA01 and RPS6KA3 mutations for use in high-throughput phenotypic drug screens. Perlstein, CEO of the Perlara, is best known in the biopharma world through his outspoken Twitter presence, where he's laid bare the difficulty of raising capital as a young company working on "diseases thought too rare to attract the interest of pharmaceutical companies." He's been called radical for his transparency, and a rebel for challenging fundraising norms on a public stage. In lieu of significant venture capital funds, Perlstein has instead relied heavily on partnerships with patient groups since the company's 2014 inception. Last year, however, the company did raise a $7.4M Series A.
→  Shares of Verona Pharma shot up 25% $VRNA on Friday after the London-based biotech touted Phase IIa data for its cystic fibrosis therapy RPL554. Patients in the small study achieved a 6% sustained improvement in FEV1, according to researchers, after a single dose. The company describes the drug as a "dual inhibitor of the enzymes phosphodiesterase 3 and 4 that acts as both a bronchodilator and an anti-inflammatory agent in a single compound."
→ The FDA has accepted for review Regeneron $REGN and its partner Sanofi's $SNY marketing application for Dupixent (dupilumab). The duo is asking for the OK to sell the drug as an add-on maintenance treatment in certain adults and adolescents at least 12 years old with moderate-to-severe asthma. The application is backed by clinical data from 2,888 adults and adolescents from three pivotal trials, the companies said in a statement. The action date is set for October 20. Dupixent, a fully human monoclonal antibody, is already approved in the US for atopic dermatitis.
---
The best place to read
Endpoints News

? In your inbox.

Comprehensive daily news report for those who discover, develop, and market drugs. Join 50,900+ biopharma pros who read Endpoints News by email every day.

Free Subscription
---
---
---