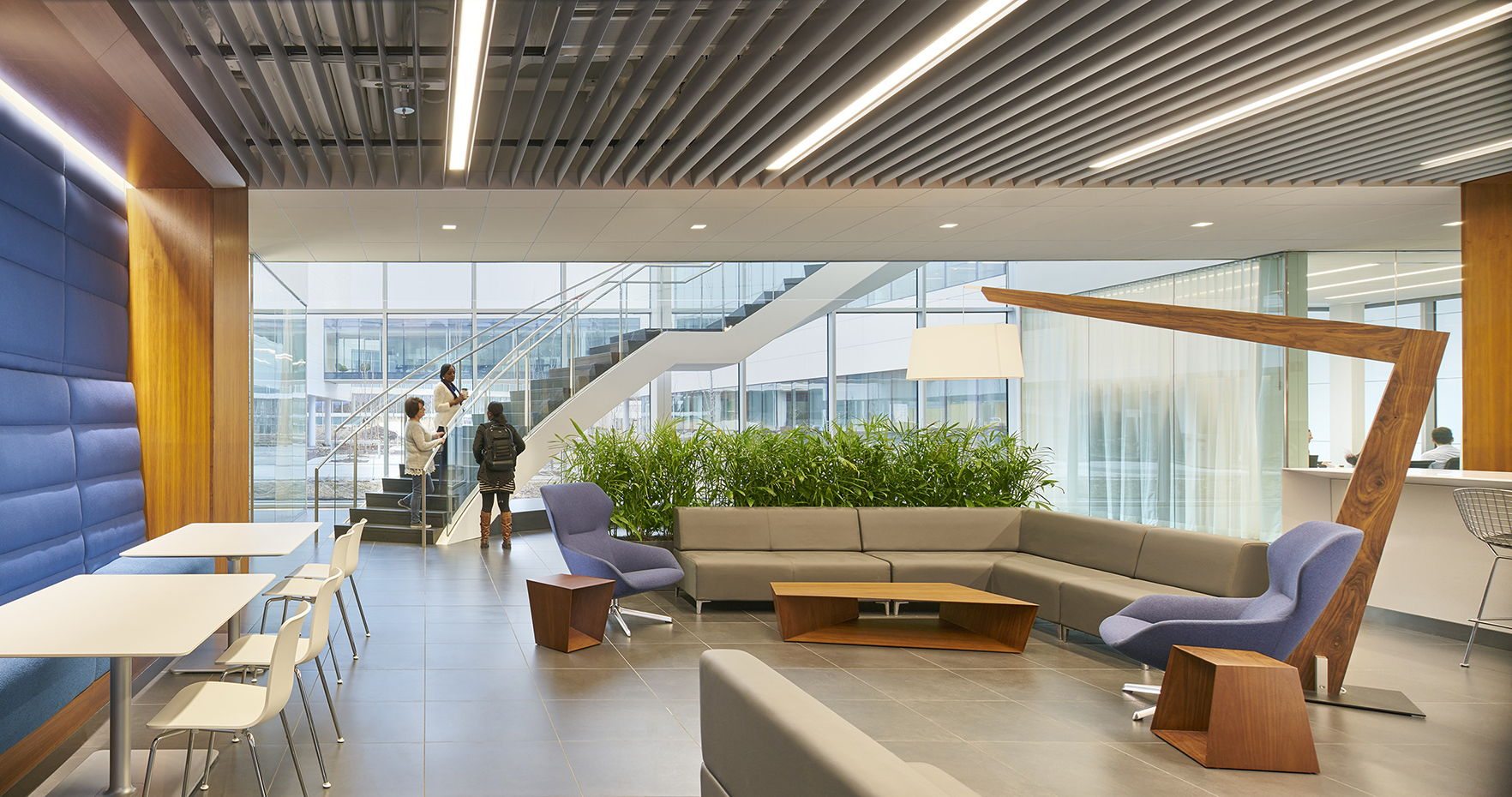 Per­son­al turf is 'out,' com­mu­ni­ty work­places are 'in' at the new Roche neigh­bor­hood
In the tech work­place of the fu­ture, cu­bi­cles and per­son­al turf will be elim­i­nat­ed. "My" desk will be gone, re­placed by a com­mu­ni­ty work­place where you can grab the near­est free com­put­er to work on your projects.
That's the way that Roche Di­ag­nos­tics did it on their re­habbed In­di­anapo­lis cam­pus, as ex­plained by the home­town news­pa­per.
It's all de­signed to en­hance the na­ture of col­lab­o­rat­ing in new of­fice "neigh­bor­hoods," which Roche in­vest­ed $300 mil­lion to get.
"Col­lab­o­ra­tion in the new build­ing has been as­tro­nom­i­cal­ly dif­fer­ent," John Al­corn, busi­ness op­er­a­tions man­ag­er for cor­po­rate ac­counts at Roche Di­ag­nos­tic, tells the In­di­anapo­lis Star. "We are in one space and we are en­cour­aged to be right there next to one an­oth­er."
I've seen the same ba­sic lay­out at the gleam­ing new of­fices for De­nali in South San Fran­cis­co, and clear­ly the open of­fice en­vi­ron­ment is all the rage in bio­phar­ma right now, where groups are ex­pect­ed to rub shoul­ders in or­der to spark new ideas.
The con­cept at Roche's In­di­anapo­lis cam­pus al­so in­cludes the use of na­tive prairie grass­es in place of man­i­cured lawns and it's all com­plete­ly pow­ered through re­new­able en­er­gy sources.
This open of­fice de­sign gets a lot of at­ten­tion, and a lot of side­line gripes from em­ploy­ees that like their own turf. But it's clear­ly here to stay — for awhile at least.
---
Im­ages via Can­non­De­sign